Can You Have Multiple Business Bank Accounts?
You can open as many business bank accounts as you want, provided you meet the institutions' requirements.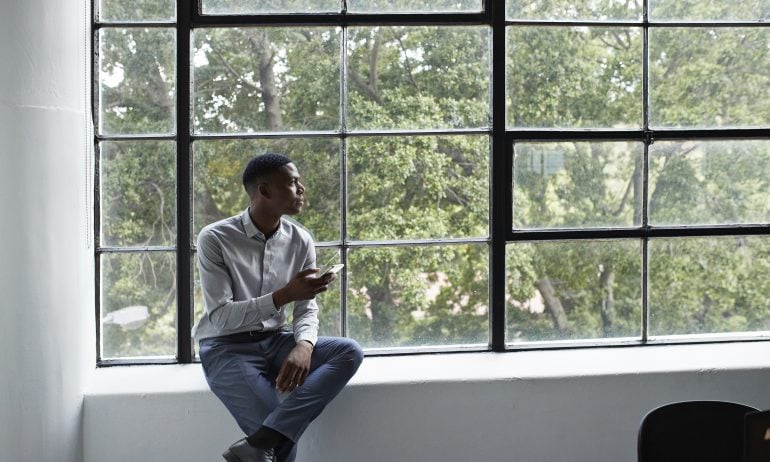 Many or all of the products featured here are from our partners who compensate us. This may influence which products we write about and where and how the product appears on a page. However, this does not influence our evaluations. Our opinions are our own. Here is a list of our partners and here's how we make money.
As a business owner, keeping your business and personal finances separate is a must. But you may want to split up parts of your business's finances, too. To help do this, you can open multiple business bank accounts — including more than one business checking account or savings account.
Why and where you open those business accounts matters. You should have a distinct goal for each account, especially if opening it means you'll need to keep track of multiple financial institutions' account requirements and fees. Here's what to consider if you want to have two or more business bank accounts.
Why have multiple business bank accounts?
Setting up a business checking account is one of the first things to do when starting a business. Having a dedicated business banking account can help you manage cash flow, identify spending at tax time and reinforce liability protections, depending on your business structure.
But it might make sense to open multiple business bank accounts based on your business's finances and goals. For example:
If you want to separate certain expenses. Say you want to better track payroll and incoming client payments — you could have a dedicated business checking account for each. Businesses that pay quarterly estimated taxes may also benefit from having one or more checking accounts, as they can put the money necessary for those tax payments into a separate account. That being said, a business savings account may be a better option in this situation since you'll earn interest on your balance.

If your business has healthy cash reserves. You might opt to earn more interest on those savings with a business money market account or certificate of deposit, or CD. Both typically offer higher rates than traditional business savings accounts, and business CDs let you lock in that rate for a set term. You can't access money in a CD until its maturity date, but there are a variety of lengths. For example, Chase offers terms as wide-ranging as one month to 10 years.

If you're saving for different goals. Opening more than one savings account could make sense to set aside cash for distinct purposes. For example, putting money aside for a short-term goal like upgrading equipment versus a long-term need like saving for an emergency. Some business banking providers — Novo, for instance — build in tools that help you earmark funds for different goals so you don't need to open and manage multiple accounts.
What to watch for with multiple business bank accounts
If you plan to bring multiple business bank accounts into your financial operations, the best thing to know is why you're opening them in the first place. That's especially the case if you decide to open more than one of the same type of business bank account.
Juggling several business bank accounts can not only make bookkeeping more challenging, but it can also make managing the accounts themselves tricky. For example, if you opt for multiple business checking accounts, you'll have to know details like the minimum balance and transaction limit for each to avoid unnecessary fees.
Shop around to compare features that might make multiple accounts unnecessary as well. For example, many business savings accounts come with limits on how often you can withdraw funds. If you want to earn interest and make withdrawals at will, an interest-bearing checking account like Bluevine Business Checking may make sense instead.
How to set up multiple business bank accounts
Every business has unique financial needs, but there are a few essential steps to take if you want multiple business bank accounts:
Register for an employer identification number from the IRS. EINs are free to file for, and the majority of financial institutions ask for your EIN when you apply for an account. You'll likely need additional documentation as well, such as a government-issued photo ID, to open a business bank account.

Apply for a business checking account. This should be the first business account you get, for practical reasons: A business checking account makes it easier for you to pay bills, manage payroll and get paid by clients. It also helps establish your business and provides a solid foundation for the rest of your banking needs.

Decide what other accounts your business needs. If you want to open a second checking account, you can do so as long as you meet the provider's qualifications. If you have cash reserves you can set aside, a business savings account can help put your money to work by accruing interest. Live Oak Business Savings accounts, for example, offer online-based savings that earn interest with a balance as low as 1 cent.
| | | |
| --- | --- | --- |
| | | |
| | $15 (multiple ways to waive) | |
| Minimum opening deposit requirement | Minimum opening deposit requirement | Minimum opening deposit requirement |
| | | 1.50% on balances up to and including $100,000 |
| Unlimited fee-free transactions | Unlimited electronic deposits; 20 free teller and paper transactions per month. | Unlimited fee-free transactions |
| | $300 sign-up bonus (requirements to qualify) | |
| | | |