Complete Guide to Opening a Chick-fil-A Franchise
Is a Chick-fil-A franchise a good pick? We explain the costs and paperwork needed to start a Chick-fil-A franchise.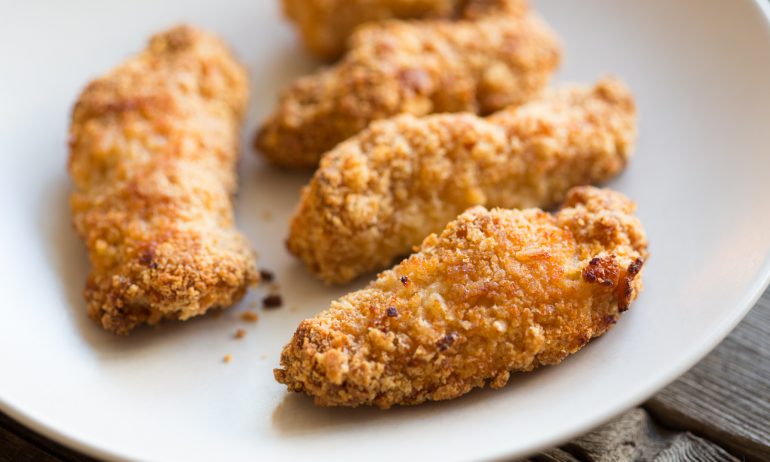 Many or all of the products featured here are from our partners who compensate us. This influences which products we write about and where and how the product appears on a page. However, this does not influence our evaluations. Our opinions are our own. Here is a list of our partners and here's how we make money.
Chick-fil-A has accomplished impressive feats since their founding in 1946. This franchise has opened over 2,000 restaurants, reported $9 billion in revenue in 2017, and is an industry leader in customer satisfaction.
Chick-fil-A's reputation is so impressive that they have the most satisfied customers among their competitors, reports QSR Magazine.
It's no surprise why Chick-fil-A is on the radar of every eager entrepreneur seeking to join a restaurant franchise. Chick-fil-A calls their franchisees "operators" and becoming one isn't easy. Chick-fil-A's acceptance rate rivals Harvard and Stanford—less than 1% of franchisee applicants are accepted.
If you believe you can beat the odds, stick around. We're breaking down what you need to know about opening a Chick-fil-A franchise.
Smart money moves for your business
Grow your small business with tailored insights, recommendations, and expert content.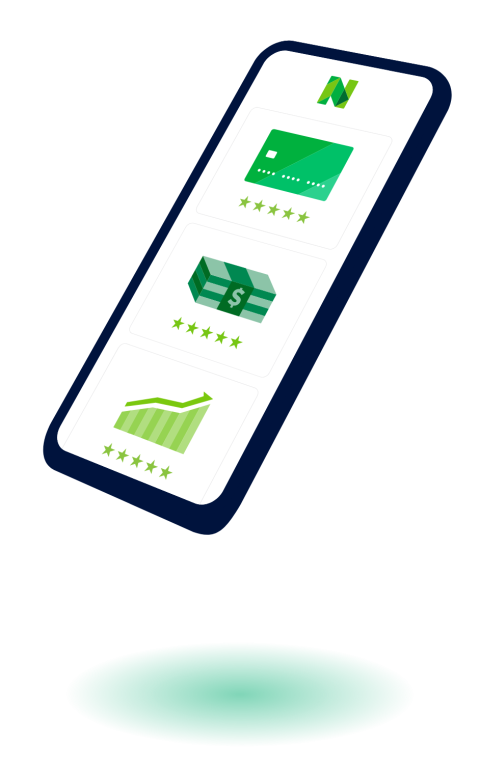 Two reasons why Chick-fil-A is an attractive opportunity is their loyal customer base and the revenue this loyalty generates.
But before we walk you through opening your own Chick-fil-A location, let's compare their advantages and disadvantages.
Alongside their devoted customers and revenue potential, Chick-fil-A offers many benefits:
Extensive franchisee support through their multi-week training program and development courses

Their initial franchise fee is significantly lower than their competitors

Franchisor covers the majority of startup costs, including real estate, construction, and equipment

Franchisor rents you all necessary equipment

No prior restaurant experience necessary

Closed on Sundays to encourage work-life balance
While this franchise has many advantages that stand out, there are some cons to consider:
Franchisor selects all restaurant sites (you cannot choose or suggest your own location)

No multi-unit opportunities available

Chick-fil-A owns all property and real estate (you cannot sell your restaurant or pass down to the next generation)

Your role can feel more comparable to an employee/manager than a business owner

Being closed on Sundays can result in loss of potential revenue

You must be a hands-on operator (be comfortable flipping burgers, training employees, handling customers)—making it a poor fit for the passive investor

Chick-fil-A must be your full-time commitment; you cannot be pursuing other business ventures at the same time
with Fundera by NerdWallet
How much does a Chick-fil-A franchise cost?
Now that you've learned about Chick-fil-A's pros and cons, your next question is probably: How much is a Chick-fil-A franchise? The initial Chick-fil-A franchise fee is only $10,000, which is significantly lower than what their competitors charge:
As you can see, Chick-fil-A's franchise fee is half of what their closest competitor charges. This lower financial requirement is one reason why this franchise attracts so many applicants.
But if you're thinking there must be a catch, you're right. While the entry cost is less, Chick-fil-A closes the difference with their ongoing fees. Since Chick-fil-A covers the majority of your startup costs, including equipment, they will charge you a regular equipment leasing fee on top of their 15% cut of restaurant sales.
Also keep in mind that since Chick-fil-A still owns the real estate, you do not own any equity. You cannot sell the restaurant or pass it down to anyone upon retiring.
How to open a Chick-fil-A franchise in 4 steps
If you're still interested in joining the Chick-fil-A franchise, keep reading for what you'll need to do.
Step 1: Submit an online application
Before you submit an application, you'll want to fit the ideal Chick-fil-A operator candidate requirements. We'll go into more detail later on, but for now, remember these two key characteristics:
First, you must have full-time availability. Chick-fil-A operators are not passive investors; they are actively involved in the day-to-day operations. If you're only looking to add another line to your portfolio, Chick-fil-A is not for you.
Second, you should have prior experience in a management or leadership role. Remember: Chick-fil-A has an extremely low acceptance rate. Even if you don't have direct industry experience, showing that you nurtured and led a team can boost your chances of being accepted.
If you've passed at least these two characteristics, you can apply online to express your formal interest in becoming a Chick-fil-A operator.
Step 2: Pass the interview
If your application catches the franchisor's eye, they will reach out to schedule an interview with you. As with any interview, you'll want to be prepared—especially with such a small franchisee acceptance rate.
Since your capital requirements aren't as pressing, as the franchisor covers most of your startup costs, your entrepreneurial spirit must shine. Chick-fil-A is seeking individuals that fit a unique persona. They want entrepreneurs who thrive in the trenches—not those who want to collect a paycheck from the comfort of their home office.
You'll need to demonstrate your commitment to exceptional customer service, great leadership, and business savvy. Showing that you're an active member of your community will also resonate with this franchisor.
Don't think, however, that the interview starts and ends with you. Their team may also reach out to your friends, family members, and past employers to verify your character and credentials.
Step 3: Review their franchise agreement
While you've been focused on impressing the franchisor up until this point, don't forget that you should also be interviewing Chick-fil-A to make sure it's the right opportunity for you. If you've passed the interview stage, the franchisor will share their franchise agreement, including their franchise disclosure document (FDD).
You'll want to review this document closely, as well as have a lawyer review it to make sure you understand exactly what you're getting into by joining the Chick-fil-A franchise. This agreement will lay out the responsibilities of both the franchisee (you) and the franchisor, as well as the ongoing costs you'll be responsible for, and more.
Beyond reviewing this document, you should also seek out as many current and former Chick-fil-A franchisees as possible to get their firsthand accounts of what it's like to work for this franchisor. Do your research to make sure this is the right opportunity for you.
Step 4: Undergo their multi-week training program
If all goes well and you pass your interview, pat yourself on the back. Of the thousands of applications Chick-fil-A receives, you were one of the few that made it. That's quite the achievement.
But don't rest on your laurels just yet. Chick-fil-A operators must complete their multi-week training program. This training course will teach you everything about starting and running a business—hiring and training employees, how to deliver outstanding customer service, and more.
The best part is that this training program will refine skills that are applicable to your future entrepreneurial endeavors, as well.
Step 5: Prepare for your grand opening
Finally, your grand opening is upon you. The last step of opening a Chick-fil-A franchise is ensuring a smooth and successful grand opening.
You'll want to prepare yourself and your staff for what to expect. Remember: Chick-fil-A has a cult following of hungry fans; you'll likely have a long line of customers eagerly waiting for your doors to open.
Make sure that your employees are properly trained to offer the classic Chick-fil-A experience, your point of sale system is operating perfectly, your facilities are immaculate, and everybody is ready to greet your customers with a smile.
Ideal Chick-fil-A operator candidate
If becoming a Chick-fil-A operator is more difficult than getting accepted into a prestigious university, you might be wondering what Chick-fil-A is looking for in an applicant.
How do you beat the competition and join that 1% of applicants? Here's how:
Prior management and leadership experience
Chick-fil-A values prior management and leadership experience. This quality will carry you, even if you don't have direct experience working in the restaurant industry.
As a Chick-fil-A operator, you'll be managing cashiers on the front end, your cooks in the kitchen, evaluating the customer experience on the floor, and ensuring that the drive-through line is moving along as efficiently as possible. Showing that you successfully managed several moving parts within a business will impress the franchisor.
As we've mentioned, becoming a Chick-fil-A operator must be your full-time commitment. If you're actively pursuing other business ventures, then your application will be rejected. If you're a passive investor seeking multi-unit opportunities, this franchise is not for you.
This franchise expects you to be actively involved in the day-to-day operations of running and growing a single location.
This is why many criticize Chick-fil-A for not recruiting franchisees, but rather hiring employees—since Chick-fil-A covers most of the startup location and maintains a great deal of control over each franchise, you will likely feel more like an employee than a business owner.
Excellent financial history
The franchisor will cover the majority of your startup costs, but there are prerequisites you must fulfill. Chick-fil-A will run your credit report—your credit history will offer a glimpse into your financial health and how well you handle your personal finances. Also, there should be no prior bankruptcy filings when they research your background.
Be available for training
Chick-fil-A owes their stellar reputation to their amazing and consistent customer service. No matter which Chick-fil-A location a customer enters, the experience is remarkably consistent—high-quality food with equally amazing service.
Chick-fil-A achieves this superior quality and consistency by investing heavily in their training programs. This franchisor leaves little guesswork to their operators when it comes to opening and running a restaurant. Operators receive the necessary training to grow their business with confidence and business savvy.
However, training will often span several weeks. This means that you must have the time and capital to undergo this extensive training program. Again, being a Chick-fil-A operator is akin to a full-time position. The time, energy, and capital, however, will equip you with valuable business skills and knowledge that you can bring to your Chick-fil-A franchise, as well as your future business endeavors.
Chick-fil-A is for those who fit a specific mold, but if Chick-fil-A is too hands-on and demanding of your time, then you might want to research other restaurant franchises.
Keep in mind, though, that Chick-fil-A's competitors have higher financial entry barriers that demand higher franchise fees and minimum liquid capital and net worth.
Here are some other food franchise opportunities to consider:
Panera has seen significant growth from their original 400-square-foot cookie store in Boston, Massachusetts. Now, they boast over 2,000 bakery-cafes across the United States and Canada.
Unlike Chick-fil-A, Panera doesn't offer single-unit franchises. Instead, they want their franchisees to open multiple locations within a certain timeframe. If you're a motivated entrepreneur with a history of successful business and marketing tactics, then Panera might be the right franchise for you.
Interested franchisees should have a net worth of at least $7.5 million. You must also have access to $3 million in liquid assets.
Unless you've been living under a rock, McDonald's requires no introduction. This franchise has developed a fiercely loyal following ever since their founding in 1955 and now sits on a multi-billion dollar brand value. The long lines you see at McDonald's during the morning and evening rush testify to how much people love their food, drinks, and service.
With brand recognition as exceptional as McDonald's, you're right to expect an equally exceptional capital requirement. First, you need to have at least $500,000 available in liquid capital. Their franchise fee is $45,000 and your total initial investment can range between $1 million and $2.2 million.
Dunkin' has capitalized on America's love for doughnuts and coffee since their founding in 1950. With over 8,500 locations across 41 states, Dunkin' has expanded their brand presence and built a loyal following of "Dunkie's."
Dunkin's initial franchise fee ranges from $40,000 to $90,000, depending on your location. The estimated total initial investment is at least $95,700 and can climb to $1.5 million.
If Chick-fil-A still feels like the right franchise for you, and you want more information, consider attending one of their in-person information sessions. They hold seminars in different states throughout the year. Check out their website to learn when the next seminar is being held in your area.