20 Free Marketing Ideas for Small Businesses
These free and low-cost marketing tactics can help small businesses engage new customers and retain their existing customer base when operating on a shoestring budget.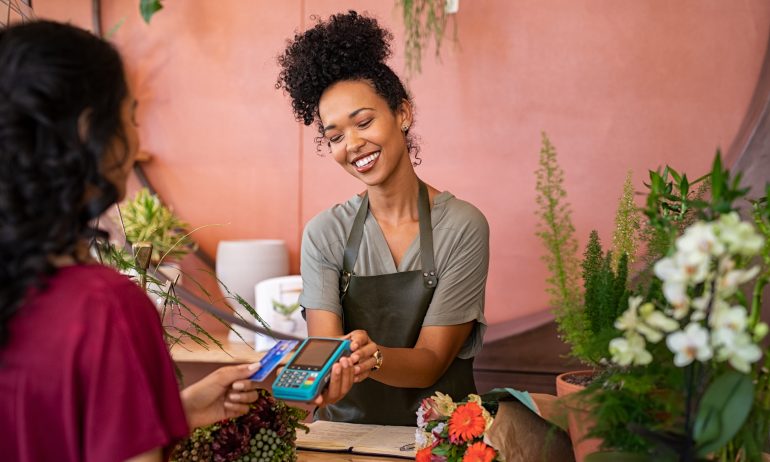 Many or all of the products featured here are from our partners who compensate us. This influences which products we write about and where and how the product appears on a page. However, this does not influence our evaluations. Our opinions are our own. Here is a list of our partners and here's how we make money.
Marketing encompasses a wide range of strategies and tools, some of which may fall well outside the budget of a typical small business. However, not all small-business marketing tactics break the bank. If your budget is slim, here are some free — or nearly free — marketing ideas that can help you promote your products and attract new customers.
Creating and sharing content on your business website and social media platforms is a top free marketing idea for small businesses. A company blog filled with useful posts for your industry and customer base is a great way to connect with current customers as well as generate new ones. Newsletters, e-books, case studies, white papers, videos and podcasts are other content ideas to help bring visitors to your website and they can be shared through email, text messages and social media posts.
Including data and infographics in your content can make it easier for people to understand and share with their network, increasing the reach of your brand.
In addition to producing content for your readers, there are certain things you can do with search engine optimization to help maximize the visibility of your website and content without shelling out a lot of money. Google Analytics and Yoast SEO are free tools you can use to optimize the content on your website and improve your search engine rankings. Using free keyword tools offered by WordStream, Ahrefs and others can help you better understand what people are searching for, and how you can incorporate these words in your content to make it easier for potential customers to find you on the web.
3. Establish your social media presence
Setting up social media profiles on Facebook, Twitter, Instagram, TikTok, LinkedIn and other platforms is another free marketing idea for reaching customers. Joining professional groups, participating in industry conversations, sharing content and interacting with customers who comment on your posts can help you build a following.
Partnering with influencers on social media can also help elevate your social media presence. A low-cost option is to send them a free product to review, or you can take it a step further and pay the influencer to advertise your product or services. While not a free marketing idea, it can be worth the investment if you find an influencer whose audience base overlaps with your own.
4. Manage business review websites
Review websites such as Yelp and the Better Business Bureau offer free business profiles. After you register or claim your business, you can provide its location, hours and website information and also post pictures of products and staff. Managing your account on an ongoing basis, keeping your business details up to date and responding to customer reviews — both positive and negative — can help you make the most of this free marketing tactic. Also, some review websites will give you the option to run ads on them, for an additional fee.
5. Send digital newsletters
A company newsletter, sent out by email, is a great way to bring visitors to your website and keep them engaged with your business, as well as maintain relationships with your existing customers. There are email marketing platforms such as Mailchimp and MailerLite that offer free plans for a limited number of contacts.
You can promote your digital newsletter on your website with opt-in forms for new subscribers to provide their email addresses. Offering a sign-up form at your brick-and-mortar location can also help you build your emailing list. To drive sign-ups, you may consider offering a small incentive such as a product discount or access to a webinar in return for a visitor's contact information.
Hosting a webinar or collaborating on one with another business can help you engage potential customers and share information about your business. This can be as simple as going live on Facebook or Instagram and taking questions from participants or interviewing one of your top employees. However you decide to format it, this small-business marketing idea will likely give some new customers insight into your business, while establishing yourself as a resource in your industry.
7. Post videos on sharing platforms
YouTube, TikTok and Instagram can be cost-effective platforms to host short videos that explain what your business does, demonstrate a product and provide how-to content to your target audience. With the ability to shoot videos on any smartphone, this free marketing idea can make a big impact, giving you the opportunity to catch the attention of potential customers who are searching for informational videos. If you're willing to invest your time in videos as a marketing tactic for your small business, be sure to read up on SEO strategies for each platform so the work you're doing pays off.
8. Develop a customer referral program
One way to boost your word-of-mouth marketing is by introducing a customer referral program. Try offering your existing customers something — a free sample product, complimentary service, discounts or some other low-cost reward — for referring new customers. Plus, a customer referral reward can help you show some appreciation to existing customers as well.
9. Start a customer loyalty program
Many businesses have loyalty programs that allow customers to accrue points or benefits with each purchase. Points can typically be redeemed for something of value such as a free product or a discount. Loyalty programs encourage repeat purchases and brand loyalty, and they can also be fairly inexpensive with the business owner controlling the rewards and points needed to qualify for them.
10. Send out a customer satisfaction survey
A customer satisfaction survey, delivered by email, is another way to learn about your customer base and also remind customers you exist. Customers will appreciate that you asked for their opinion and they'll feel invested in the results of the survey, which will translate into better loyalty over time. You might also learn a thing or two about how your business could improve and better serve your customers.
11. Engage in one-to-one marketing
This customer relationship strategy is aimed at boosting personalized interactions with customers to foster greater loyalty and a better return on your marketing investment. Examples of one-to-one marketing include sending handwritten postcards to valued customers, thank you cards and personalized birthday emails. This can be a free marketing idea if you use email to deliver your message instead of direct mail. And marketing software can help you automate the process.
12. Hold a contest or drawing
Online contests are a great way to gather potential customer data, such as phone numbers and email addresses, while also getting participants to spread the word about your business to even more potential customers. A drawing where visitors to your store put their contact information into a bowl for a chance to win something is another alternative. Prizes don't need to be extravagant — a free product or complimentary service can be enough to get potential customers to invest a few seconds of their time in applying to win.
13. Develop an industry partnership
Developing a partnership with a business that complements yours — one that isn't a direct competitor — for a joint project can cost little to nothing. You can do this by hosting a joint special event or online giveaway. The partnership can be for a short period of time or extended for as long as you want. Either way, teaming up with another business will give you access to a larger customer base, something that would typically cost you time and money if done on your own.
14. Host or volunteer at an event
Plan an event or a class that will attract new customers to your business while educating them about your industry. Post digital flyers on your social platforms and print some flyers to post on community bulletin boards at the library, coffee shops or other local establishments. Most community bulletin boards are generally receptive to flyers promoting educational events and classes.
15. Join a professional organization
A chamber of commerce or other business-to-business organization can be a great way to build the reputation of your small business. Connecting through professional organizations can help raise the visibility of your business in your community, as well as provide opportunities to network with other business professionals in your area.
16. Donate to or sponsor fundraisers and charities
Although not a totally free marketing idea — you may have to donate some time and possibly some product — participating in local fundraisers or contributing to local charities is a great way to show public support for the organizations you care about. And depending on your sponsorship level, you might be able to get some visibility with local customers or receive recognition for donating branded prizes.
17. Consider vehicle branding
If you run a business that involves significant driving, then a nearly free marketing idea for your small business is to brand your car. Having a vehicle with your logo on it helps boost name recognition in your area, and after the initial investment, it's like free advertising. Have a fleet of vehicles? You could order car magnets in bulk and put them on all of your vehicles.
Depending on what product or service you sell, a free sample or a discount could be exactly what your business needs to gain new customers. If potential customers are hesitant to buy your product or service, consider offering them the chance to try it out for free. This is a generally inexpensive marketing idea for small businesses to get their products or services on people's radar.
19. Attend local conferences
Conferences typically aren't free to attend. However, some smaller conferences can be pretty inexpensive, especially if you can avoid traveling. Conferences offer the opportunity to network with other small-business owners and leaders in the industry, gain new customers, and get your brand in front of a large crowd of people. And as you build your business and become a leader in your industry, you'll likely be invited to speak at such conferences, which is another great free marketing idea.
20. Apply for business awards
There are certain business awards that can help you get your business's name out in the community, such as awards for the top places to work in your area or industry. Local magazines will sometimes rate businesses or produce a roundup of popular businesses — offering another opportunity for your business to shine.
A version of this article originally appeared on Fundera, a subsidiary of NerdWallet.