9 Gym Franchises to Consider
If a fitness business with a franchise sounds good, here's nine of the most promising options for a gym franchise.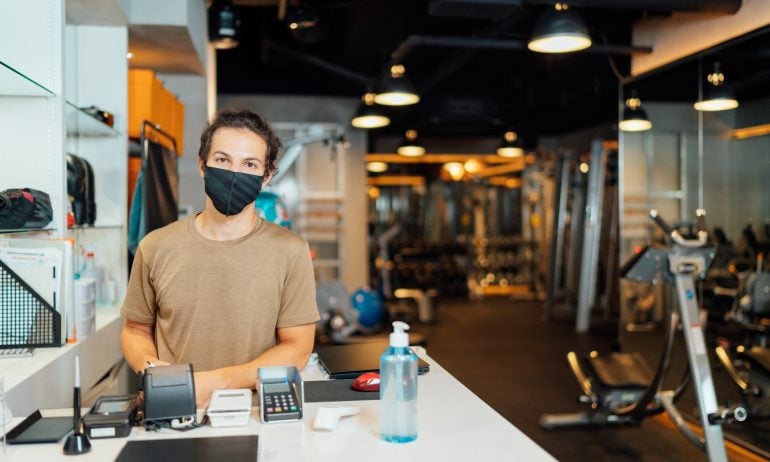 Many or all of the products featured here are from our partners who compensate us. This influences which products we write about and where and how the product appears on a page. However, this does not influence our evaluations. Our opinions are our own. Here is a list of our partners and here's how we make money.
Whether you're a gym rat yourself or you're passionate about helping others achieve their health goals, starting a fitness business can be a dream gig for health-conscious entrepreneurs. But buying into a gym franchise is a less risky venture than building a gym from the ground up. As a franchise owner, you'll benefit from a proven business model, brand recognition, existing customer base, vendor network, and robust franchisee support system. In other words, franchising takes most of the heavy lifting off your shoulders.
Even more reason to consider investing in a gym franchise? Although gym franchises require that the owner has previous management experience, most don't require experience in the fitness industry. So any aspiring entrepreneur with a passion for fitness may be eligible for gym franchise ownership, whether they're a trained fitness pro or not. Plus, the outlook for gym franchises is bright: According to a report by IBISWorld, the health and wellness boom over the past few years has led to a sizable increase in gym membership levels, which continues to grow. And in 2019, gym franchises specifically contributed $4 billion to the $34 billion gym, health, and fitness industry.
Kick off your search with this list of nine of the most promising gym franchises to buy.
Smart money moves for your business
Grow your small business with tailored insights, recommendations, and expert content.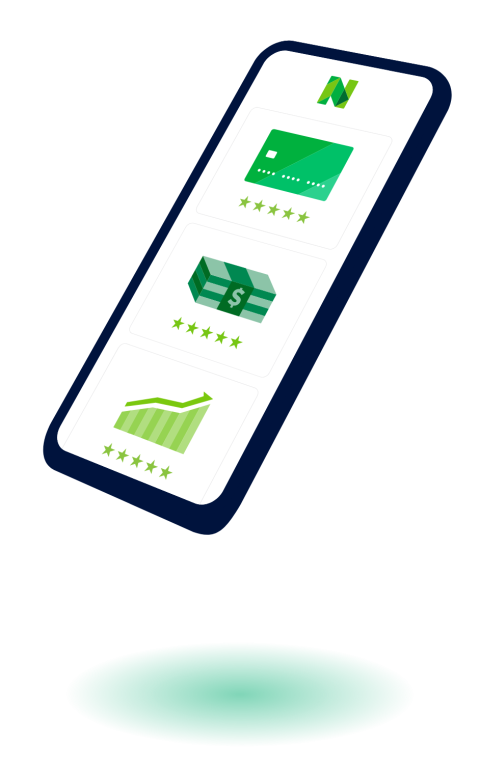 9 of the best gym franchises to buy
There are tons of gym franchises seeking new location owners, but this list represents nine of the most promising gym franchises on the market right now—based mainly on name recognition, growth rate, and franchisor support system. Let's get started.
Initial franchise fee: $3,150 to $42,500

Estimated total initial investment: $58,870 to $521,437
Since their start in 2002, Anytime Fitness has opened over 4,000 locations on all seven continents. Their popularity mostly comes down to their unique business model: All Anytime Fitness locations are open 24 hours a day, seven days a week, and members can access any of those 4,000+ locations no matter where they are in the world. In addition to standard gym fare, Anytime Fitness locations offer a range of classes and services, like yoga, spin, cardio, Zumba, and personal training. Anytime Fitness also prides themselves on engendering a supportive environment for members and they prioritize employee wellness.
Royalty fees and advertising fees are generally calculated as a percentage of gross sales in franchise agreements, but Anytime Fitness' rates are flat from month to month, which makes it easier for you to plan and organize your expenses. They'll provide you with a personal support team, comprehensive training, and marketing support over the course of your franchise agreement's six-year term (or 10, if you're in California).
with Fundera by NerdWallet
Initial franchise fee: $54,950 to $59,950

Estimated total initial investment: $563,529 to $999,121
Orangetheory Fitness provides a totally unique (and seriously hard) group workout experience. Participants are given heart-rate monitors, and their results are displayed on screens throughout the room over the course of this hour-long, interval-based, coach-led workout. That way, participants can both track their own progress, and see how it stacks up to other people in the class—so if you thrive on competition, this is the gym franchise for you. That said, Orangetheory is designed for people of all fitness levels, since participants can go entirely at their own pace.
Orangetheory claims to be one of the fastest-growing franchises in the world, and they're ranked 60th in Inc. Magazine's Fastest Growing Private Companies List. Currently, the Orangetheory franchise has over 1,100 studios in 49 U.S. states and 22 countries internationally (they started in 2010, for some context about just how quickly they're growing). As an Orangetheory franchisee, you'll be responsible for a monthly royalty fee of 8% of gross sales. Brand fund contributions (aka advertising fees) are 2% of monthly gross sales, though they may be increased to 3%. Initial franchise terms are 10 years.
Initial franchise fee: $20,000

Estimated total initial investment: $1 million to $4.1 million
Planet Fitness trademarked the phrase "judgment free zone," so that alone should give you a sense of this gym's major value: inclusivity for all people, regardless of their fitness levels. With that accessible attitude in mind, Planet Fitness tries particularly to target the 80% of the American and Canadian population who don't have gym memberships.
Currently, the Planet Fitness franchise has 1,800+ open locations across all 50 states, along with Canada, Latin America, and Australia. All told, their gyms boast over 14 million members worldwide. With that in mind, Planet Fitness franchisees will need to pay for that international brand recognition—opening a Planet Fitness franchise may cost over $4 million. Royalty fees are 7% of the total gross monthly and annual membership fees, and advertising fees vary. Initial term lengths last 10 years.
Initial franchise fee: $25,000

Estimated total initial investment: $304,500 to $2.1 million
Like Planet Fitness, Crunch Fitness prides themselves on creating an environment free of judgment (they actually trademarked the phrase "No Judgments"). They also take a "fun, irreverent, quirky, and motivating" approach to marketing (ever see the mustache commercial?), and that attitude trickles down into their culture—they genuinely want people to have fun while they work out. So if you also find fun to be your major motivating factor, Crunch might be the right gym franchise opportunity for you.
Crunch isn't quite as widespread as Planet Fitness—currently, they have 300+ open locations in 29 states and five countries—but with plans to open an additional 1,000+ locations, they're growing quickly. Plus, that smaller pool of franchisees means each one receives more personalized support from the company. To be eligible to open a Crunch Fitness franchise, candidates must have at least $1 million in net worth and access to $300,000 to $400,000 in liquid assets. Crunch's fees are on the lower end of the scale: Royalty fees are 5% of monthly gross sales, and advertising fees are 2% of monthly gross sales.
Initial franchise fee: $60,000

Estimated total initial investment: $198,650 to $446,250
Even though the history of barre dates back to 1959, when the discipline was created by former ballerina Lotte Berk, the ballet/Pilates/yoga hybrid saw a huge boom in the 2010s. Now, you'd be hard-pressed to find a gym franchise that doesn't offer some form of barre class, but owning a Pure Barre franchise takes you straight to the source. According to their website, Pure Barre is the oldest and most established barre studio out there. In addition to offering their signature classes, Pure Barre studios also generate revenue through teacher training and selling premium workout clothes.
Pure Barre has over 500 open locations across North America with tons of available studio markets in the U.S. The franchise requires that candidates have access to over $90,000 in liquid capital, and a minimum net worth of $300,000. Once you start operating your Pure Barre location, you'll be responsible for a monthly royalty fee of 7% of gross sales and a 1% monthly marketing fee.
Initial franchise fee: $52,000

Estimated total initial investment: $303,000 to $499,850
Along with Pure Barre, The Bar Method is one of the best-known barre studios in the country. It was founded in 2001, began franchising in 2008, and currently has over 120 locations in 26 states. Even though it's smaller than Pure Barre, The Bar Method franchise is growing quickly: In 2018, The Bar Method saw a 118% growth rate. As a franchisee, you'll be required to pay 6% in royalty fees and 2% in marketing fees.
New franchise owners can also expect to participate in a comprehensive training program, as the franchise requires their franchisees to be certified barre instructors. Training starts with one week at the company's San Francisco headquarters, followed up by three to six months of training, led by a dedicated trainer, in your home location.
Initial franchise fee: $30,000 to $50,000

Estimated total initial investment: $100,000 to $2 million
An offshoot of the (purportedly) $7 billion UFC brand, UFC Gyms offer MMA-inspired personal and specialized training, traditional and fusion martial arts classes, and youth fitness classes. Owning a UFC Gym means owning a portion of the fastest growing sport in the world—a truly future-proofed business proposition. Considering its massive brand recognition, the initial investment required to open a UFC Gym franchise is relatively low. The franchise also requires that candidates have at least $100,000 in combined liquid assets and a total net worth of at least $250,000.
Initial franchise fee: $1,250

Estimated total initial investment: $2,405 to $3,200
Gym franchises don't get much more classic than Jazzercise, the high-intensity, dance-cardio fusion class that became a fitness mainstay during the '80s exercise boom. The franchise has since modernized their routines and worked Pilates, yoga, hip hop, kickboxing, and strength training into their classes, which they claim can burn up to 800 calories in one hour.
Thanks to that near-legendary status in the fitness world, and their loyal customers, Jazzercise has over 8,900 franchises across the country. And with an incredibly low initial franchise fee and upfront investment, Jazzercise is one of the best low-cost franchises you'll find, especially within the health and fitness industry. That said, franchisees are responsible for additional costs, including a monthly continuing franchise fee (CFF) of either 20% of gross revenue or at least $250 per month.
Initial franchise fee: $32,000 to $40,000

Estimated total initial investment: $2.2 million to $5 million
Both within the fitness industry and American culture at large, Gold's Gym has become legendary for their famous members (including Arnold Schwarzenegger) and their status as "the mecca of bodybuilding." Since their founding by a Merchant Marine veteran in 1965, the Los Angeles-based gym has opened over 700 gyms in 29 states and 29 countries, and their international membership is 3 million devotees strong.
Currently, Gold's Gym franchise has available markets in almost every state across the country, and select international opportunities. However, this ultra-famous franchise is the most expensive on this list, with an estimated upfront investment potentially reaching over $5 million. Gold's Gym also requires that potential franchisees have a minimum of $1 million in net worth and $400,000 in liquid assets.
Ultimately, the only way to know which gym franchise is right for you is to do your own due diligence. First, you'll need to winnow down your list to only the gyms whose investment levels align with your financials, as well as your eligibility to secure franchise financing or gym financing. We'd recommend meeting with your bank or accountant to help you determine which franchise is financially doable for you right now.
That said, all of the gym franchises on this list (and those that aren't on this list) allow curious investors to request more information for free. From there, you'll receive additional materials to help inform your decision, including the all-important franchise agreement, including the franchise disclosure document (FDD). This document includes information about the franchise's financial standing, capital requirements, franchisee training, and ongoing franchise fees, among other crucial information. This, too, is best evaluated with the help of an accountant or business lawyer, who can help you break down the fine print.
But perhaps most important to this process is interviewing current franchisees. Use this opportunity to ask qualitative questions that you wouldn't necessarily have answered through the FDD, or from the franchisor's marketing materials—like how happy they are with the initial training and ongoing support they receive, and their opinions about the overall outlook of the business.
There are both advantages and disadvantages of franchising, so make sure you weigh both sides thoroughly. Gathering all available information about each potential franchise will help you land on the gym that not only works for you financially, but that also resonates with your lifestyle and values.
This article originally appeared on JustBusiness, a subsidiary of NerdWallet.