How to Name a Business: 7 Keys to Pick the Perfect Moniker
The best business names are catchy but also have a story and clear message behind them.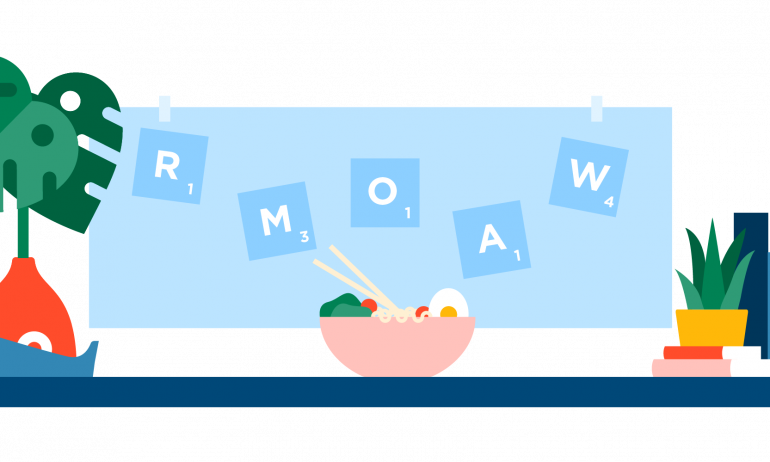 Many or all of the products featured here are from our partners who compensate us. This influences which products we write about and where and how the product appears on a page. However, this does not influence our evaluations. Our opinions are our own. Here is a list of our partners and here's how we make money.
Deciding what to call your business is a fun and exciting part of starting a business. But the process can also be a hard stop for business owners struggling to find the perfect balance of wit, relevance and personality.
Some people are lucky to have a name from the beginning that they're excited about, says Evan Horowitz, a small business growth expert. "But often times it can be paralyzing."
It doesn't have to be. When deciding how to name your business, the key is to find a name that fits who you are and what your business is about. Obviously, you want a name that stands out — one that's catchy, even quirky (Hi, Google.). But it's important to have a story and a clear message behind your small business name, says Ivana Taylor, CEO of Cleveland marketing company Third Force and founder of DIYMarketers.
"Before you select a name for your business, before you run out and get business cards, before you spend a single cent or a single minute on any kind of advertising or promotional effort, invest your time and effort in crafting a killer marketing message," she says.
with Fundera by NerdWallet
How to name a business: 7 keys to remember
Taylor, whose company gives marketing advice to small businesses, offers these tips for coming up with a company name:
Make it short. "Remember, your domain will also be used for social media profiles, so shorter is better," she says.

Make it memorable. "We don't just type anymore, so make your name easy to remember," Taylor says. "Also, if you have the kind of business that you'll be promoting via video or radio, you'll want to be able to say it and have people remember it."

Make it pronounceable. This is just as important as being memorable, Taylor says, "because if people can't pronounce it, they won't be able to remember or spell it."

It should be easy to spell a single way. "You don't want to waste your marketing time and money teaching people how to spell your name. That doesn't mean that you can't get creative."

It should be "descriptive" or "brandable." Taylor cites her own company name, DIYMarketers, which she said is "so clear, so brandable you don't need to be a rocket scientist to understand what kind of site this is."

Don't use hyphens. "Hyphens confuse people and will literally send your potential customers to someone else when they type in your domain without the hyphen," Taylor says.

Go for a .com extension. "I always aim for a domain that has a .com extension as well as an open .net extension," she says. Not only are these the most common extensions, but often, users "are on autopilot and they enter dot-com," she says. But you can also be creative, Taylor notes, pointing to Visual.ly, a visual content services company that used the extension ".ly."
ZenBusiness: Start Your Dream Business
Start today for as low at $0 plus state fees
Just as crucial as a business name idea that fits the personality and goals of your small business is figuring out whether someone else is already using it. Here's how to go about it.
Start with a basic web search.
When you incorporate your small business, you will need to check the registration process in your state, including the requirements for registering your business name. This process varies by state; the SBA website includes a list of these agencies.
It's also smart to create accounts on various social media platforms, including Facebook, Twitter, LinkedIn and Instagram.
A critical step is finding out whether you can legally use a name for your company based on federal trademark laws. For this, the best resource is the U.S. Patent and Trademark Office. Its website includes a step-by-step process of applying for a company trademark if the name you want is available.
This last point is the most important, especially if you want to steer clear of legal headaches. You've no doubt heard the horror stories of small businesses that found themselves mired in legal battles with corporate giants over naming rights.
If you find yourself really struggling to pick a name, you may not be stuck with it. Companies change their names all the time, Horowitz says.