Opening a CrossFit Gym: 8 Steps to Starting a CrossFit Box
Love CrossFit so much that you're thinking about opening a CrossFit gym? Here are steps to help you get started.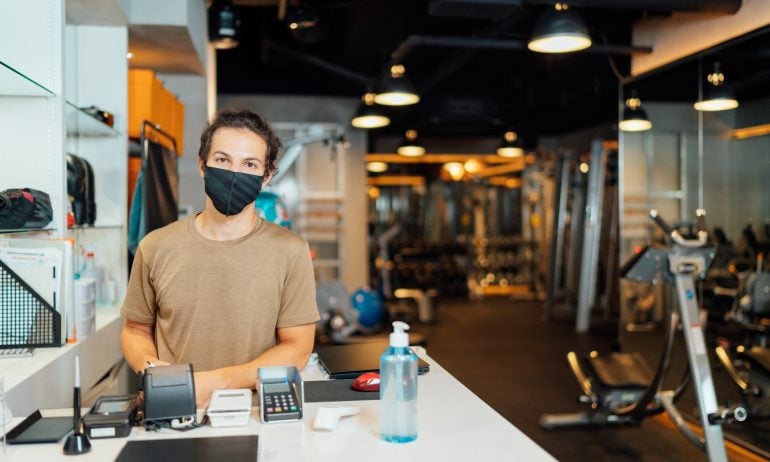 Many or all of the products featured here are from our partners who compensate us. This influences which products we write about and where and how the product appears on a page. However, this does not influence our evaluations. Our opinions are our own. Here is a list of our partners and here's how we make money.
These days, more and more people are discovering that their favorite way to exercise involves rope climbing, weight lifting, ball dodging, and kettlebell swinging. They're not just muscle-builders training for a competition; these fitness aficionados are your neighbors, friends, and colleagues, who have joined millions of others in the CrossFit craze. Whether CrossFit is your favorite workout or you're a gym owner looking to diversify and start a new business, opening a CrossFit gym might be a great business move for you.
As of 2018, there were more than 15,000 CrossFit gyms all over the world in a total of 162 countries. The 10,000th affiliate gym was officially opened in London in 2014. This is a far cry from the low-key, original CrossFit gym — basically a gathering of friends who liked working out together — that opened its doors in Santa Cruz, Calif. in 2000 by founder Greg Glassman.
In 2004, Glassman began teaching his seminars regularly and the affiliation process was finalized. Today, CrossFit has become much bigger than a fitness program.
Kevin D'Amico instantly became deeply intrigued by CrossFit's routines after visiting a gym for the first time and witnessing the way the program pushed people to get strong instead of a focus on losing weight.
"I don't look at CrossFit as a weight loss program. I look at it like a training methodology that enhances your body and mind," he said. "The body image that mass media portrays and 99 percent of other fitness programs that I see are all about getting skinny and losing weight. There's something to be said for being strong."
A few years after joining CrossFit, D'Amico, a former marine, got certified as a Level 1 trainer and opened up his own CrossFit gym in Jacksonville, Florida.
"I was a regional sales manager for a big corporation. I have a business degree. I took [opening up a box] as an opportunity to combine fitness and business together. Two things I really love," he says. "I just thought, I'm kind of tired of working for corporate America. It was just a business decision. I saw these guys opening up these gyms in warehouses for dirt cheap. I really enjoyed the workouts and everybody was having a good time, and there's money to be made."
D'Amico sold his gym a few years ago, but is still involved in the CrossFit community with his equipment company X Training Equipment, which provides fitness equipment to CrossFit boxes, MMA gyms, UFC gyms, LA Fitness, and Gold Gym.
If you're interested in opening a CrossFit gym, check out the steps you'll have to take to get there below.
Smart money moves for your business
Grow your small business with tailored insights, recommendations, and expert content.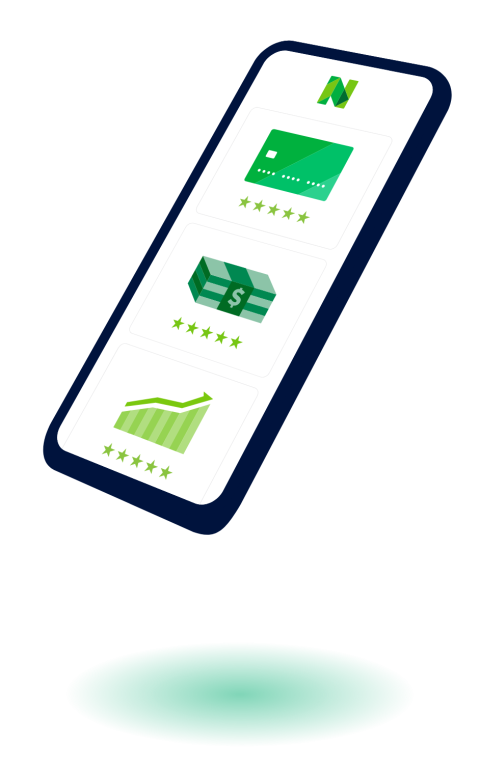 Opening a CrossFit gym in 8 steps
Opening a CrossFit gym involves some specific training and licensing but it's not much more complicated than opening a regular run-of-the-mill gym. Below are the steps to opening your new CrossFit business.
Step 1: Choose your gym name and business entity
This is the first step for starting any business, you want to have a name in mind and the business entity too before you get too deep into planning. When you're coming up with your business name, make sure it's something that makes it clear that you're opening up a CrossFit box. Typical CrossFit gym names are usually descriptive of their location (ex., CrossFit Portland, North Shore CrossFit) or otherwise motivating (PURE Fitness CrossFit, Level 10 CrossFit). You'll want to make sure your ideal business name is available in your state, and that you can buy a domain associated with it.
You can check whether a business name is available online from your state's Secretary of State website or the United States Patent and Trademark Office and if the name's not already in use by another business you're good to go. You usually have the option to reserve the name if you want until it comes time to officially register your business. If you're not confident in this process and have the means, you might want to go ahead and consult a lawyer.
Around this time you should also choose a business entity for your new CrossFit gym. You might want to go with a business entity that offers owners some protection from liability. A limited liability partnership or limited liability company might make the most sense for you if you're looking for some liability protection.
Step 2: Write a business plan
The second step in opening a CrossFit gym is the same for almost any business: Write a business plan. When you're writing a business plan there's a lot for you to consider and be sure to include. You might find it helpful to use a business plan template to make sure you cover all of your bases.
You should make sure your business plan covers an overview of your CrossFit gym, a market analysis including who your competition is and what need you're looking to fill, the organization of the company (i.e., whether you'll have partners), your marketing and sales plan, and lastly, your financial plan and projections.
This will take a lot of work, but you'll be glad you did it when it comes time to find investors or apply for loans. It can even help you in the day-to-day tasks of getting your business up and running.
You especially want to make sure there's a need for your business and that you'll be able to attract enough customers to stay in business once you've invested so much in getting things up and running. If there are already a number of CrossFit gyms in your area, you might find yourself losing out on business. One of the most common reasons small businesses fail is a lack of demand for their services or products.
Step 3: Get certified, pay CrossFit fees
Before you can open your CrossFit gym you'll have to get some certifications and pay some fees. Like D'Amico did, you'll need to become a Level 1 trainer if you're opening up a CrossFit box. To do this, members sign up for a weekend workshop, which costs $1,000, and CrossFit runs around 15 seminars each weekend focusing on safely and properly performing workout techniques. Once trainers are certified, they're able to open their own personal CrossFit gym while the company collects an annual $3,000 for licensing purposes.
These costs to open a CrossFit gym are necessary if you want your gym to be an official affiliate. The licensing fee is due annually, so keep that in mind when making your budget for the year.
Step 4: Register your business and get an employer identification number
You're not done with paperwork and registrations. You still have to register the actual business and get an employer identification number, also known as an EIN.
If you're going to use a "doing business as" name for your business, you'll have to register for that with your state. Mostly it's sole proprietors who choose to do this, but if you're starting an LLC, you might want to as well. That's because it will allow you to open more than one location, if the time comes, without creating a whole new legal entity for that second location.
You'll also need an EIN and you'll have to register to pay taxes. You can apply for an employer identification number online through the IRS. If you register with the IRS online, you should receive an EIN within minutes. Gyms that don't employ other people don't need an EIN, but it's good to have because it can make paying taxes, getting a checking account, and obtaining business loans easier. Registering to pay taxes will vary depending on what state you're in, so refer to this resource to find out more.
Step 5: Get funding for opening your CrossFit gym
Though the cost of opening a CrossFit gym might seem low at first, when you factor in the certification fee, licensing fee, rent, equipment costs, taxes, employees, and more, you'll likely need to find some funding.
D'Amico warns those interested in opening up a CrossFit gym to carefully consider startup costs. "When I opened up my gym, I had to put up several thousand dollars putting up handicapped ramps in the bathroom and safety lights," he says. "You don't think about those things and that's what kills a lot of people. Your equipment might be $20,000, but you might need another $20,000 for the setup."
If you're looking for some startup funding there are a few options available to you. You might be eligible for an SBA loan, a business line of credit, equipment financing, or a personal loan.
A business line of credit would give you access to money that you could pull on when you needed it in your early days starting your business. The difference between a line of credit and a loan is that while the money is available to you, you only have to pay interest on the funds you actually draw on.
Another option to help you fund opening a CrossFit gym is equipment financing. These loans are usually a fairly quick way to get the funds you need for equipment, which your gym will definitely require, and then the equipment itself can serve as the collateral for the loan.
Step 6: Find a gym space, get permits
Next, you'll want to get a space for your gym, or maybe you already have one in mind that you showed to lenders while trying to get a loan in the previous step. Whatever the case, you'll need a space and you'll need to get it set up as a gym.
Think about the type of equipment, amount of space, amenities you want to offer, and more when choosing a space. Many CrossFit gyms are hosted in warehouses that offer ample space and plenty of parking for customers. The ideal space will allow for a lot of noise, won't be cramped, and have some features customers can incorporate into their workouts. For example, if the CrossFit box you're opening is near the beach, sand-based workouts might be an attraction you can boast.
You might also need permits to do construction and set up the gym the way it needs to be for customers to be able to work out there. Check with your local government on any regulations your gym has to meet or any permits you need to change or set up your gym. You want to be thorough here as it could end up costing you in fines or even lawsuits.
Step 7: Get a business checking account, credit card
You're going to need both a business checking account and a business credit card to get your business on track. Both will help you build your business credit and keep your personal and business finances completely separate, something you'll be grateful you did when tax season rolls around.
There are plenty of business checking accounts to choose from out there, all offering different perks. You'll probably want to choose one that comes with no fees if possible. Finding the right one for you might take some time, but a good place to start is by checking with whatever bank you already use for personal banking to see what they offer businesses.
A business credit card is also nice to have because you can isolate business charges to that card and keep them separate from your personal spending. Just like there are a number of checking accounts out there, there are equally as many credit cards for businesses. The key here is to use the card and pay it off in a timely manner. You'll want to use this card to make business-related purchases and ask the suppliers you're buying from to report that you're paying them on time, if not early. This can really help boost your business credit score.
Step 8: Get business insurance
CrossFit requires that business owners opening their own CrossFit boxes show proof of insurance. Opening a CrossFit gym comes with some risks that opening another business might not. People are going to be working out, using equipment, walking around things they can trip over, and doing other potentially hazardous activities. You'll want to make you get business insurance for a host of scenarios so that if anything happens to someone while they're in your gym, the business is covered.
You also want to be covered in the event that equipment is stolen or damaged and you might want to consider having any instructors you hire also get personal trainer insurance as well.
with Fundera by NerdWallet
Cost to start a CrossFit box
Now after reading through all these steps, you might be wondering how much does it cost to open a CrossFit box? If we look back through our steps, you'll recognize the following expenses jump out:
CrossFit certification ($1,000)

CrossFit licensing fee ($3,000)

License to operate a gym in your state or locality
Outside of certification and licensing fees, everything will vary based on your business's location and the level of service you wish to offer. If you're trying to determine how much to seek in financing, here are the costs you should keep in mind:
Your biggest expense is going to be the rent you pay on your CrossFit facility. This is because you're going to need a fairly large space with high ceilings that can accommodate classes of at least 20 people or so. Regardless of the market where your business is located, spaces like that don't come cheap. We recommend setting aside between $3,000 - $5,000 per month for rent, at least—and don't forget about utilities.
CrossFit gym equipment include barbells, kettlebells, medicine balls, gymnastics rings, rowing machines, jump ropes, regular ropes, and potentially a lot more. These costs will vary widely from supplier to supplier, but if you're buying wholesale you may be able to secure discounted rates. We recommend setting aside between $5,000 - $10,000 for equipment costs to start. This will probably give you enough equipment to starting training small classes. As your classes grow in size, you can buy more equipment and replace 0ld equipment.
Your next biggest expense will likely be employees—as you probably won't be able to run the gym and teach all the classes as well (unless not for long). The average hourly pay for a Level 1 Certified CrossFit trainer is $17.81. If you hire a trainer full-time, keep in mind additional costs like medicare and social security.
The last major ongoing expense you should budget for when opening a CrossFit gym is your business's insurance. This is not only mandatory, but you'll be happy you have it if something happens. According to the website How to Start an LLC, American CrossFit gyms spend an average of $350 to $750 per year for $1 million in general liability insurance. However, these costs will vary based on your location as well as the size of your gym.
There are tons of exercise programs comparable to CrossFit's techniques, but the community aspect is what makes CrossFit a lifestyle for many people. At first, you join a gym and enjoy the workouts, but, then, you slowly become a part of a community that supports your lifestyle.
Before you know it, CrossFit is no longer a gym you go to after work to get fit, but a lifestyle that is so deeply embedded in your everyday life. Maybe you'll find yourself opening a CrossFit gym because you want to share this new lifestyle you've adopted with others. That desire to share a passion is exactly how CrossFit has made its money and how a workout session becomes a fitness obsession.
This article originally appeared on JustBusiness, a subsidiary of NerdWallet.