How to Open a Gas Station: A Step-by-Step Guide
This step-by-step guide on how to open a gas station discusses planning, funding, marketing, permits and licenses.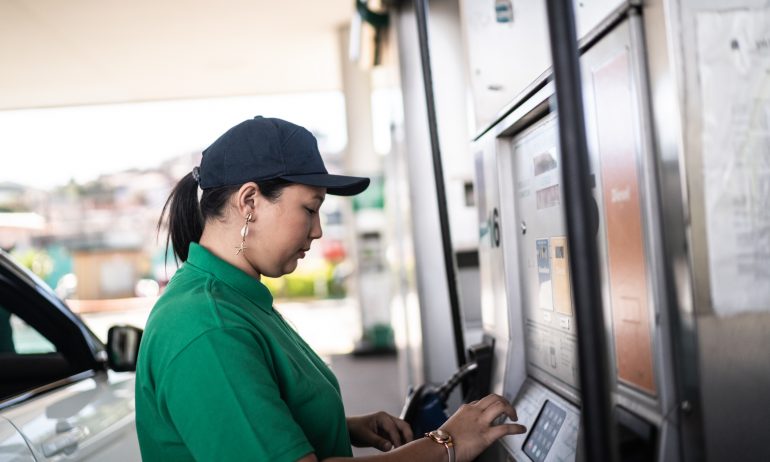 Many or all of the products featured here are from our partners who compensate us. This influences which products we write about and where and how the product appears on a page. However, this does not influence our evaluations. Our opinions are our own. Here is a list of our partners and here's how we make money.
Have you ever wanted to open a gas station but kept delaying it because you didn't even know where to start? While starting a business can be a complex process, and opening your own gas station does have a few unique challenges you should be aware of, this shouldn't discourage you from feeding your entrepreneurial spirit.
After all, the oil and gas industry has soared to over $180 billion in 2018. With millions of licensed drivers but just over 100,000 gas stations in the United States, learning how to open a gas station could be a lucrative business move.
Smart money moves for your business
Grow your small business with tailored insights, recommendations, and expert content.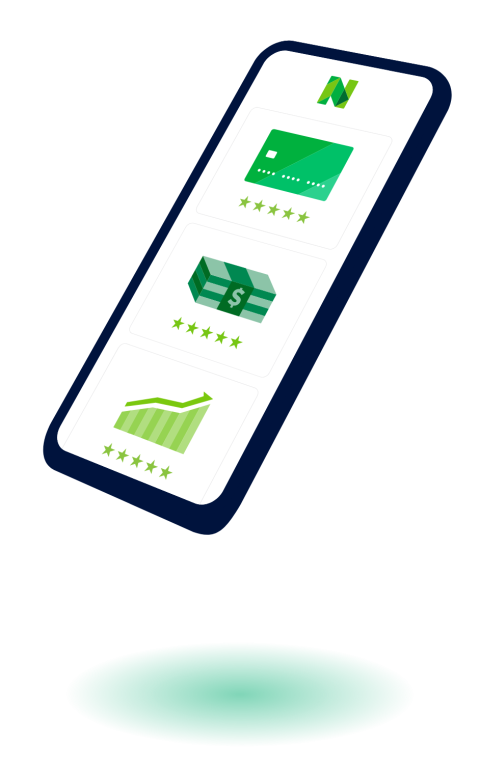 How to open a gas station
1. Write your business plan
If you're looking into how to start a gas station, be aware that the initial costs are quite high⁠ — this financial entry barrier may necessitate a loan. Writing a comprehensive business plan will be key in convincing lenders to approve your loan application or getting investors interested in funding you. When writing a business plan for a gas station, here are some points to research:
List your products and services
Gas stations are rarely limited to motor fuel. You'll often notice how many gas stations also operate as convenience stores. In addition to recording the number of gas pumps and fuel options will be available at your gas station, you should research additional products and services to boost your profit margins. Common products and services you'll see at a gas station include:
The gas industry has a competitive market. It's critical that you research the competition when looking into starting a gas station so that you can adjust your own marketing strategy to maximize traffic and profit. In your market analysis, here are some questions you want to answer:
What are your competitors' strengths?

What are your competitors' weaknesses?

How can you eliminate those weaknesses in your own business?

How can you solve the same problems better or differently than your competitors?

Will your competitors be a significant threat if you opened your business?

How can you use location to drive traffic to your business?
Your gas station location will influence how much traffic you attract, so it should be a priority when you're brainstorming how to open a gas station. Reference back to your market analysis and how your chosen location is advantageous to your business. Will you choose a location where there is a fierce competitor across the street from you? Or will you choose an isolated location along a populated highway and cater to truck drivers and traveling families?
One tip when choosing a business location is to research up-and-coming neighborhoods. These neighborhoods will likely be further out from major cities and they'll be in need of gas stations to fuel their longer commutes. Another tip is to avoid locations where wholesale retailers like Sam's Club or Costco offer deeply discounted gas prices.
with Fundera by NerdWallet
2. Register your business
Register a business entity
Every business operates as some kind of business entity or business structure. Business owners may start out as sole proprietorships since there's no paperwork required to register as one. However, when starting a gas station, we do not recommend operating as a sole proprietor. A gas station can be exposed to many risks, like burglaries and leaks, and you want to ensure that your personal assets will be protected.
The two most common business structures for gas stations to consider are limited liability companies and corporations. You may want to consider consulting a business attorney to determine which legal structure is best for your needs.
Business owners who operate as LLCs get to choose whether they'd like to be taxed as a sole proprietor or corporation. Also, they tend to pay lower annual fees. This business structure tends to be attractive to gas station owners who choose to stay small, especially if they own only one gas station. However, LLCs usually experience more difficulty raising money from investors.
Corporations tend to attract business owners who expect to raise capital from investors. If you expect to own a chain of gas stations or grow your gas station brand to compete with industry leaders, like Shell of Chevron, then a corporation may be the business structure for you.
To register as an LLC or corporation, you'll need to consult your state's Secretary of State office, either online or in person. Typically, you'll have to fill out paperwork called either the articles of organization (if filing as an LLC) or articles of incorporation (if filing as a corporation) and pay a fee. In some states, you may also have to publish a notice in a local paper.
Choose a unique business name
When it comes to how to open a gas station, you want to ensure that your business name is unique so that it is not confused with another company. Conduct a quick search with your state's Secretary of State business search and the United States Patent and Trademark Office to verify the availability of your desired name. Also, you'll want to confirm that the domain name is available with sites like Name.com or GoDaddy.com.
As a small business owner, you'll also require an employer identification number to operate your business. An EIN is a nine-digit number used when filing your business taxes. You can apply for an employer identification number online with the IRS. You should receive your EIN within minutes after applying.
Depending on tax regulations in your state, you may also need to register for a state tax ID when starting a gas station.
If you're looking into how to open a gas station, you may have considered buying into an existing gas station franchise, like Chevron or Mobil. Many drivers opt to buy gas from a familiar national brand, even if a competitor offers a lower price. There are several advantages to buying a franchise, like using an existing trademark and operating within a proven business model. However, you would need to pay royalties to the parent company.
If you decide to buy a franchise, make sure you have a business attorney review the legalities of any franchise agreement before signing.
Starting a gas station requires a significant amount of money when you factor in purchasing property, stocking up on supplies, paying employees, and keeping up with regulations. We'll go over what specifically you'll need to finance your gas station in this section. However, with all the costs involved in starting a gas station, we recommend opening a separate bank account to keep your business and personal finances separate.
How much does it cost to start a gas station?
As we mentioned before, starting a gas station has a high financial entry barrier. You should expect to secure at least $300,000 to cover the following startup costs:
Registering your business.

Initial inventory (gas, consumables).

Setting up your gas station.

Setting up your convenience store.

Royalties per your franchise agreement.
Also, there will be ongoing costs following the startup costs. If your gas station will be operating 24 hours, you will need to pay for employee wages, utilities, and replenishing inventory. Also, the cost of replenishing your fuel reserves can rack up quickly. You can expect to pay at least $50 to $70 per 20-gallon barrel of fuel.
Financing your gas station
To cover these high initial costs, you should consider applying for a business loan through your bank. Unfortunately, slim profit margins tend to characterize gas station businesses. According to the National Association of Convenience Stores, "the average privately held gas station made only 0.02 cent of profit on each dollar of sales."
You'll need to rely on a stellar business track record and a comprehensive business plan to convince lenders that your business is a worthwhile investment. Even still, traditional lenders don't usually lend money to new businesses. Some other financing options include:
When purchasing the location for your gas station, it's important to discuss ownership rights to any existing tanks and pumps that may already be there.
This is an important step when it comes to how to open a gas station: Before finalizing the purchase agreement, first confirm whether the sale transfers ownership rights of the pumps and tanks to your name. Also, you should research the equipment's repair history to determine the remaining "shelf life." This will verify whether you should reuse or replace the existing equipment.
When outlining your purchase agreement, remember to include an environmental contingency clause. This clause allows you to conduct more research on the property's environmental history after the purchase agreement is signed. If an environmental site assessment yields unfavorable findings, you can withdraw from the sale and get your deposit refunded.
5. Secure a gas supplier contract
It's important to understand how you will regularly replenish your gas tank reserves. You'll have to research different local wholesale providers to supply fuel for your station. Gas suppliers often earn a percentage of your sales, so you should do a thorough rate comparison to ensure you are maximizing your own profit margins.
If you are operating a franchise, review your franchise agreement to determine if they already have a preferred vendor for gas supply.
Again, have an attorney review your franchise agreement and gas supplier contract to ensure you are maximizing profit and avoiding any hidden fees.
6. Obtain necessary permits and licenses
When it comes to how to open a gas station, the necessary permits and licenses will vary from state to state. Be sure to research your respective state's business requirements. Generally, you would be required to obtain permits for the following:
Sale of alcohol and tobacco.

Restaurant codes and regulations.

Motor fuel outlet license.

Certificate of occupancy.
7. Get business insurance
We highly recommend that you buy business insurance to protect your business. Operating a gas station can expose you to several risks on a daily basis: burglary, employee injury, equipment breakdown, property damage, and more. Insurance helps to keep you and your assets protected.
Use pole signs and highway exit signs
When seeking a gas station, many drivers just want to find the nearest one, fill up, and then leave. As a gas station owner, it's often worth buying tall pole signs and highway exit signs to market your business. Capturing drivers' attentions while they're already driving can boost traffic to your gas station.
Drivers often use Yelp to find the nearest gas station. If they have to choose between your gas station and your competitor across the street, they'll likely choose the gas station with superior Yelp ratings. Boost your rating by offering stellar customer service, clean facilities, and responding to reviews.
Did you know that it's often more expensive to acquire new customers than it is to retain existing customers? Smart marketers know this and that's why big-brand gas stations, like Chevron and Exxon, offer loyalty programs to their driving customers. Create a loyalty program when you're starting a gas station and you can slowly build a loyal customer base.
Partner with food franchises
You might notice nowadays that 7/11 isn't the only franchise you'll find at a gas station. More gas stations are partnering with food franchises, like McDonald's and Subway. This can be great for business because it transforms your business from a gas stop to a rest stop. This creates more opportunities for customers to also enter your convenience store and buy consumer goods.
Consider lowering your gas price
You might be surprised that many gas stations don't make a significant profit from selling fuel. Many gas station owners increase their profit margins through their convenience stores. Lowering your prices, even by a cent, can attract more drivers to your location, increasing the likelihood that customers will leave the pump and enter your store to buy a drink or other goods.
The reality is that refilling your gas tank isn't fun. It's an errand that people have to do to get them from Point A to Point B. This chore becomes more of an annoyance when people drive into a fully-packed gas station. Adding more gas pumps makes the gas-filling process as convenient as possible. Just the availability of gas pumps can attract drivers to your gas station.
9. Familiarize yourself with your day-to-day responsibilities
Establish hours of operation
Many gas stations are open 24 hours a day. If you want to keep up with the competition, your own gas station might have to operate 24 hours as well. Should you do this, you'll need to hire more employees to cover the graveyard shift.
Punctuality is essential when operating a gas station. Often, drivers will stop by for gas in the early morning before work. If they have to wait for you, drivers will bring their business to a competitor and you'll probably lose those customers for good.
Since your gas station will likely sell a variety of consumer goods, like snacks and drinks, you must keep your inventory organized. Running inventory every day will help you identify when your reserves are low and you need to restock. Make sure you also get estimated delivery dates on vendor delivers to better coordinate when you need to resupply.
Gas stations, especially 24-hour operations, are particularly vulnerable to crime. It's important that you and your employees are safe. Consider installing cameras and shatter-proof windows as an additional security measure. Also, daily bank deposits will help keep your cash assets safe from burglaries.