How to Start a Gift Basket Business: A Step-by-Step Guide
Learn how to start a gift basket business step by step, so you can set your new business up for success.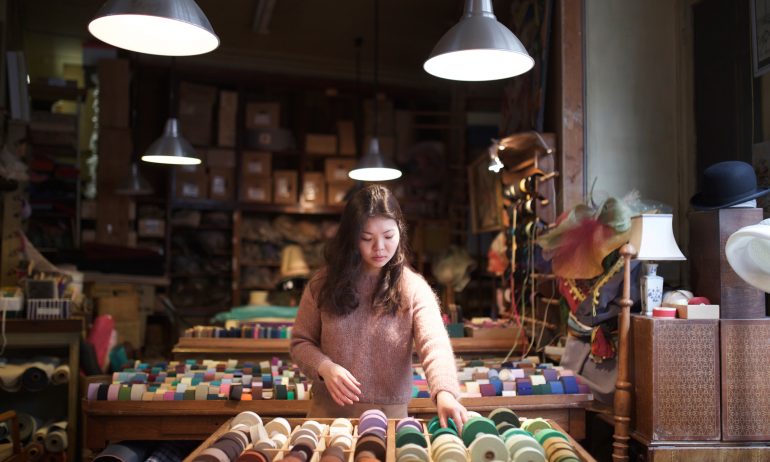 Many or all of the products featured here are from our partners who compensate us. This may influence which products we write about and where and how the product appears on a page. However, this does not influence our evaluations. Our opinions are our own. Here is a list of our partners and here's how we make money.
Many first-time business owners get started because they've found something they love to do and they want to make money for themselves. Selling gift baskets is a highly rewarding, fun business. But first, you have to learn how to start a business.
In this guide, we'll walk you through the process of how to start a gift basket business step by step, so you can set your new business up for success.
The first step when you're planning how to start a gift basket business is to write a business plan. A business plan is a roadmap for how you will start and grow your business. Not only does this plan help you organize your own thoughts and ideas and create a cohesive strategy, but it's also helpful if you plan on seeking funding or a business partner down the road.
A business plan consists of several parts, but here are some of the most important to consider when planning your gift basket business.
Before you get started selling baskets to customers, you'll want to choose your business entity. Your business entity is the legal structure of your business and will designate how your business is taxed, structured, and more. Some common business entity types include:
It's important to narrow your gift basket vision to your target or niche market. Counterintuitively, focusing on too broad of a niche can actually lower sales.
While there are a number of different gift basket niches, the two main overarching categories are personal and business baskets. Once you've chosen which one you want to target, you can continue to refine your niche.
The options for gift baskets are limitless, so consider what the market opportunities are and what your target audience is interested in. Maybe you'll choose assorted items from local artisans, a food theme, self-care, or bridesmaid and wedding-related baskets. Spend some time researching the possibilities—as well as suppliers and costs—before making your final decision.
Once you've identified your target customer and have refined your niche, it's time to think about what type of gift basket you intend to offer to your customers. You might offer only one type or you may choose to do a combination of these options.
When you're learning how to start a gift basket business, one of the main things you want to think about is how you plan to sell your product.
Many businesses now operate entirely online. One of the big benefits of operating an ecommerce business is that you can save a lot of money by not opening a retail shop. An online business allows you to work from home while allowing your customers to shop from the comfort of their homes.
However, you may also choose that a physical storefront is best for your business. Opening a brick-and-mortar business requires a significant amount of initial investment and upfront capital. You need to pay rent on the retail space and outfit to fit your needs and attract customers. That being said, the initial investment can pay off with higher sales volume and higher individual prices.
Deciding how to price your products can be intimidating. After all, you want to appeal to your customers while also making a profit. Consider the following costs that go into each basket:
You'll also want to determine your desired profit and look at your competition. Obviously, if a similar business is offering baskets for a much cheaper price, shoppers will likely choose them unless you have another advantage—like higher-quality goods—to win them over.
There are a number of different ways to fund a business, from personal savings or loans from friends and family to more traditional business loans or credit cards. As you start your gift basket business, keep in mind there are a number of potential costs you might run into.
If you choose not to operate your gift basket business out of your home, then you'll need retail space for selling your products. Investment in retail space will likely be one of the biggest expenses for your gift basket business. In addition to rent for the space, you'll need to purchase display items and decorations for the inside of the space and to entice customers.
There are a number of specialty items that can be used to make gift baskets easier. You might want a work table, crafting tools, heat gun and shrink wrap, and anything else you need to put together your products.
For businesses that have a customer-facing retail space, you'll need a lot of accoutrement to go with it. For example, you'll need a cash register or payment processor, gift wrap materials, and shopping bags.
Whether you'll be operating your business out of a retail space or your home, you'll likely be selling gift baskets online. This means that you'll need to ship your products to your customers. You'll need packing and shipping supplies, including a dolly or hand truck, electronic scale, packing tape, paper shredder, mailing labels, boxes, cushioned mailers, packing materials, and a vehicle that can transport large packages.
Sourcing products for your gift baskets is another significant investment, especially if you have a physical store with items on display. If you run your business online, you may be able to purchase inventory as sales are made to keep your upfront costs down.
As you're thinking about how much money you'll need to start your business, you'll also want to start thinking about how you'll organize your finances.
No matter what type of business entity you've chosen, the simplest way to track your finances is to ensure that you've completely separated your business and personal finances. To do that, you'll need a business bank account, business credit card, and an EIN.
While separating your business and personal finances is important, it works even better when paired with accounting software. helps you to track all of your business income and expenses. Different software has different features, so be sure to evaluate the needs of your business before making your decision.
Depending on how you plan to start your gift basket business, you might need some funding to help you along the way. There are a number of options to choose from when it comes to business loans.
These range from term loans and business lines of credit to personal loans or credit cards. As a new business, know that you likely won't be able to qualify for more traditional funding options. However, once you have a year in business, a solid credit score, and solid revenues, you'll have plenty of options to work with.
When you first are learning how to start a gift basket business, you might build your gift baskets from products that you find from stores in your area. As you increase your sales and add more items to your gift baskets, you'll want to start building a network of suppliers. This will also help you to build unique baskets that aren't something that customers could make themselves.
Lastly, it's time to market your business. Marketing your small business is all about getting your products in front of people. The more people who see your products, the more likely you are to make sales.
There are a number of ways to market your small business, but these are a few suggestions to get started.
First-time business owners often get intimidated by all the steps required when learning how to start a gift basket business, or any business for that matter. The best advice: Break it down into smaller, more manageable steps. Starting your gift basket business is within reach when you take it step by step.
This article originally appeared on JustBusiness, a subsidiary of NerdWallet.