How to Start a Greeting Card Business: A Step-by-Step Guide
If you're design-savvy and can write witty copy, learn how to start a greeting card business of your very own.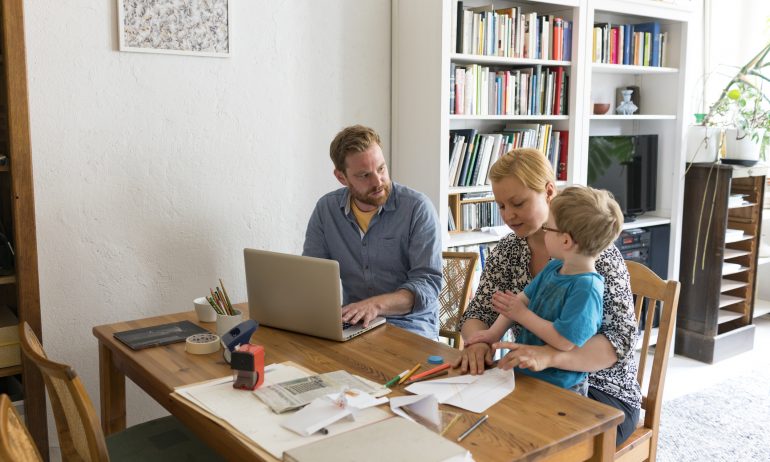 Many or all of the products featured here are from our partners who compensate us. This influences which products we write about and where and how the product appears on a page. However, this does not influence our evaluations. Our opinions are our own. Here is a list of our partners and here's how we make money.
Sending a greeting card can really brighten someone's day. Whether you want to congratulate them, say happy birthday, or just let them know they're on your mind, sending a card is a simple act that shows a loved one you care. If you're passionate about the importance of snail mail and have a passion for a piece of good stationery, why not put your expertise to work and start a business in the greeting card industry?
If you're design-savvy and can write witty copy, then keep reading to learn how to how to start a greeting card business of your very own.
Smart money moves for your business
Grow your small business with tailored insights, recommendations, and expert content.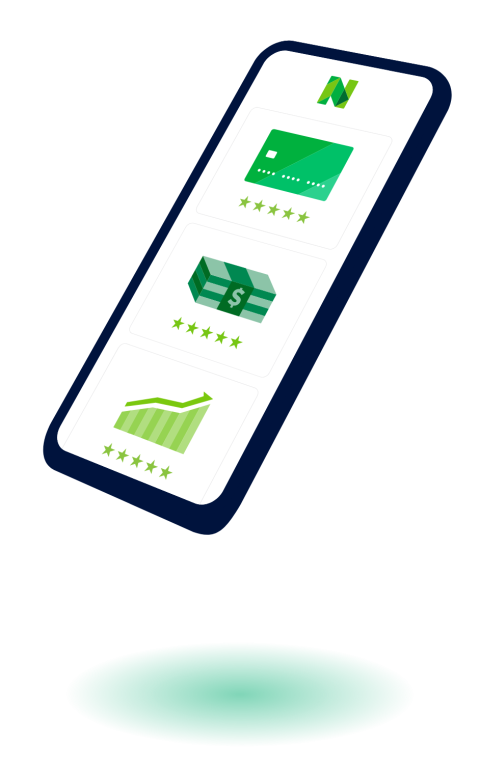 Creating a greeting card business in 7 simple steps
Before you get your creative juices flowing, you'll want to pause to review these seven steps to start a card company. Of course, there will be some fun parts like designing your cards. But you'll also have to roll up your sleeves and work on some more tedious (but equally important) tasks.
Step 1: Choose your niche
Your niche is "greeting cards" right? Not exactly. You'll need to get more specific than that if you want to stand out in such a saturated marketplace. Finding your niche market is super important because it will allow you to hone your craft and build a devoted customer base at the same time. You want to master your art before you branch out too much. Not to mention, having a niche will give you a stronger selling point to market to customers.
So, what type of niche should you consider? Take some time to think about what type of greeting cards catch your attention. Are you sick and tired of overly sentimental cards? Focus on creating ones that are sweet, but a bit more on the realistic side. Or make some laugh-out-loud greeting cards. Consider making cards with recycled paper. Maybe you'll want to feature the artwork of young and up-and-coming artists. Whatever path you choose to go down, focus on staying on that path. Doing so will help you form a strong brand identity and master your production process.
When you choose your niche, it's important to consider more than just your taste. Do some market research and make sure that there is a need and room for your greeting card business. You can get the answers you're looking for by conducting a market analysis, which will help you scope out your competition and discover openings in your industry. During this process, you'll also want to take a close look at how similar businesses are currently operating and how your business can succeed in areas they are not.
with Fundera by NerdWallet
Step 2: Write a business plan
Writing a business plan is an extremely important step toward learning how to start a handmade greeting card business—whether you plan to work out of your home or on a larger scale. A business plan can help keep your business on track, outline your plan for growth, and prove your brand's value to any potential investors. If you've already started your business, it's not too late to write a business plan. In fact, it can be helpful to return to your business plan every so often and refresh it. Writing a business plan can be a bit overwhelming if you're not sure where to start. You can make the process easier on yourself and ensure you're doing it correctly by using a business plan template.
Every good business needs a memorable name. If you haven't already chosen a name for your business, doing so while you're writing your business plan is a good idea. A strong business name should clearly represent your business, while being catchy and easy to remember. Let's say you do find the perfect name (no easy feat!), you'll need to dot your i's and cross your t's before you can call the name yours. What do we mean by that?
Before using a business name, you should make sure it is legally available. You can do this by reviewing your secretary of state's website where you can double-check if your chosen name is already in use. A quick Google or trademark search for the name won't hurt either. If your name is free and clear, make sure you reserve your domain name and social media handles before someone else does.
Another important decision you'll likely make while writing your business plan is what business entity is right for your business. Deciding the legal structure of your business will help keep you organized and legally protected. Some business entity options you may want to consider are a sole proprietorship, general partnership, limited liability company (LLC), or corporation.
If you're unsure of how you want to structure your business and what option will be most beneficial, then you may want to bring in the big guns. Hiring a business attorney or tax expert may feel like an unnecessary expense, but they can help you choose the right business entity so you don't run into any legal or tax problems down the road. After you've landed on a business entity, you'll have to register your greeting card business with the appropriate federal and state agencies.
Define your products and services
When you identified your niche, you took the first step toward defining your products and services. You'll want to continue down this path and ask yourself some important questions about the products and services your greeting card business will provide.
What type of greeting cards will you sell?

What will you charge per card? For a pack of cards?

Where will you buy your supplies?

How much will your supplies cost?

How much will you spend on production?
Now you can take your polished business plan and use it as a helpful roadmap toward building a successful greeting card business. If you choose to seek funding to help launch your company, having a comprehensive business plan will also signal to potential lenders that you're a responsible borrower.
Step 3: Apply for licenses, permits, and insurance
This next step is a bit of a doozy, but it couldn't be more important. When starting any type of business, it is vital that you apply for all of the necessary licenses, permits, and types of insurance. If you don't, you risk being hit with fines or encountering legal issues as soon as you start growing your greeting card business. Your location, business type, and business structure will determine which type of licensing, permits, and insurance you'll need. Be prepared, you might need to apply for business licenses at the state, federal, and local level. If you're not sure what is required for your business, resources from the SBA and your local chamber of commerce can help you get the ball rolling.
For the record, if you're planning on hiring any employees, you'll need to register for an employer identification number (EIN). You'll need your EIN come tax time to start. If you are employee-free, there are still some benefits of getting an EIN to mull over.
Last, but certainly not least, you should research your business insurance options. For business owners who have employees on the payroll, you'll need to carry workers compensation, unemployment, and potentially disability insurance. Even if you don't have employees and are working out of your home, you may want to look into commercial property insurance or general liability to ensure both you and your inventory are protected. Your business attorney will also be a useful resource for this step.
Step 4: Find a spot to sell your cards
At this point, you know what you want to sell, but do you know where you want to sell your greeting cards? A storefront may be your dream down the line, but there are other great options for selling greeting cards that have lower overhead costs. An online greeting card business is a great choice as you build your customer base.
You can create your own ecommerce website or sell your cards through a digital marketplace like Etsy, which specializes in unique arts and crafts products. There are tons of ecommerce platforms for you to choose from once you decide what your selling needs are.
If in-person experiences are more your thing, you can sell your greeting cards through local boutiques. Or you can host your own booth at your town's arts and crafts fair or farmers market.
Step 5: Obtain small business funding
You know the old saying: It takes money to make money. But who says you have to spend all of your own money? Small business funding can help you cover the expenses required to start a greeting card business. Equipment, supplies, employees, legal fees—you can use small business funding to help cover any of your greeting card needs.
There is no one-size-fits-all type of business funding, so consider your options carefully. And keep in mind, while traditional bank or SBA loans may have the best terms and lowest rates, these will typically be out of reach for startup businesses. Until you have a year or two of business history under your belt, here are a few common funding options to consider:
Business lines of credit: If you're looking for more flexibility than a standard business loan, then consider a business line of credit. A business line of credit provides you with a set amount of money that you can pull from to fund business expenses. You only pay interest on the money you actually need, and it's a great resource to have in case of emergency.

Business credit cards: If your business lacks credit history, then a business credit card may be a more realistic form of funding. A 0% intro APR credit card, in particular, can allow you to carry a balance without paying interest for a set amount of time—sometimes as long as 12 months. Just make sure you can pay off your balance before the introductory offer is over and a variable APR sets in.

Equipment financing: If your greeting card business requires equipment, then equipment financing can help you purchase it. In this case, a lender loans money to fund equipment purchases. Your equipment will serve as collateral for the loan, making it an easier type of funding to qualify for.

Startup funding: A brand-new business may want to consider some of the popular startup financing options such as SBA microloans or business grants. Some entrepreneurs have also successfully turned to crowdfunding to get their business idea off the ground.
After you secure your business funding, do your best to keep all personal and business expenses separate from each other. Opening a business checking account is a great step in that direction. You'll need to choose between a business checking or savings account. More established businesses that have large amounts of cash available should take advantage of savings accounts that earn interest, but when you're just starting out and don't have a lot of extra cash on hand, a checking account with little-to-no fees is your best bet.
Step 6: Order and manage your supplies
The supplies required to create greeting cards aren't expensive at first glance (paper, ink, glitter, etc.), but they can add up when you start making a lot of cards. You'll want to keep your costs low by buying your supplies from a wholesale supplier. Before you place that first order, try to calculate how much inventory you should carry. That way, you don't buy too little and can take advantage of any deals that come with buying supplies in bulk. This step will also help you better estimate how much you need to spend on supplies.
Once you've ordered all the necessities, create an inventory system that will ensure you never run out of supplies. Once you start selling your cards, you won't want a lack of glue or craft paper getting in your way of fulfilling a big order. An inventory management app can help keep you organized.
Step 7: Market your cards
Your customers probably won't discover your charming greeting cards without a little bit of help. Spread the word about your business by creating a marketing plan. By taking a more formal approach to your marketing efforts, you'll ensure you stay on track with promotion even when other areas of your business take precedence. Social media, email marketing, or taking an ad out in your local paper can all help you find customers.
As a lover of paper goods, what types of advertising for greeting cards catch your eye? Take note of which aspects stand out the most and how you can apply them to your own marketing efforts.