How to Start a Tow Truck Business
Learn how to start a tow truck business so you can be out there, cruising the roads and helping drivers as needed.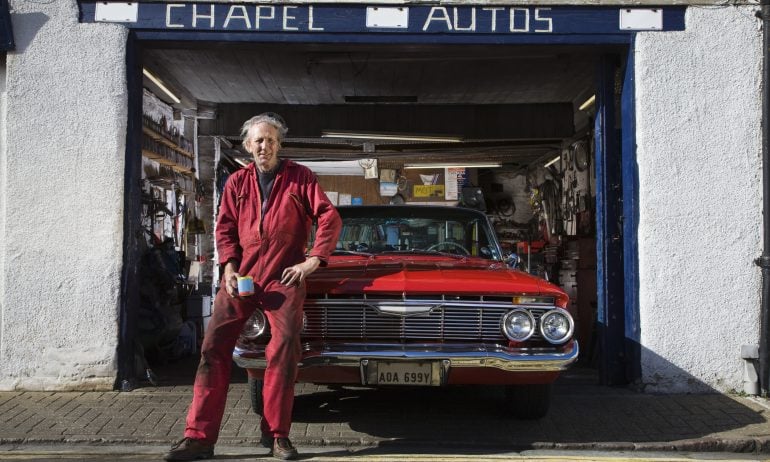 Many or all of the products featured here are from our partners who compensate us. This influences which products we write about and where and how the product appears on a page. However, this does not influence our evaluations. Our opinions are our own. Here is a list of our partners and here's how we make money.
If you're ready to learn how to start a business that is focused on cruising the roads, helping drivers in their time of need, and handling automobiles, then you might be ready to start a tow truck business.
Right now is the perfect time to join the tow truck industry: The automobile towing industry brought in $8 billion in revenue in 2019. This whopping figure proves that starting a towing business is possible and profitable, even in 2020.
If you're ready to learn more, read on for how to start tow truck business in six steps.
Smart money moves for your business
Grow your small business with tailored insights, recommendations, and expert content.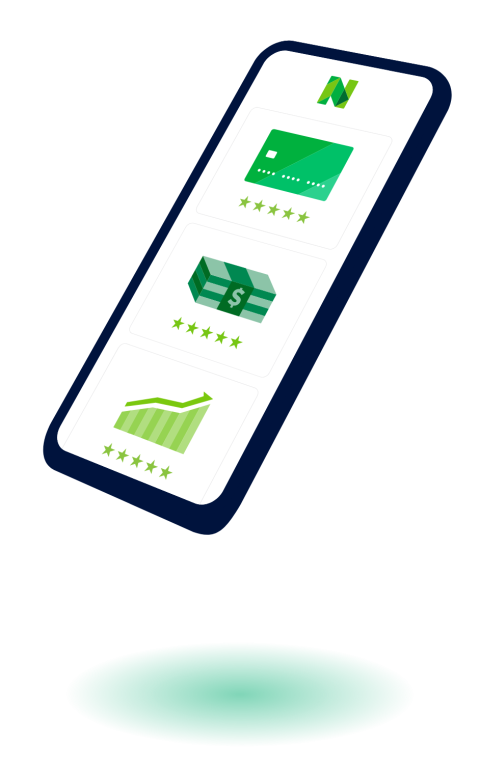 Step 1: Write your business plan
Your business plan will serve as your guide to building a successful tow truck business. Also, it will be your key to securing a business loan, should you need it. Here are some areas to pay careful attention to when writing your business plan.
Consider which clients you want to serve
When you think of a tow truck, most will probably think about roadside assistance should you ever run into car troubles while driving. However, there are a variety of services you can offer and clients across several industries you can serve. Here are a few services and industries to consider:
Roadside assistance for the general public

Towing impounded vehicles

Towing services for the city
with Fundera by NerdWallet
Having a strong handle on your finances early on will prepare you for success down the road. Capital is what keeps your business up and running. Without it, you'll quickly have to close your doors and shut down. Here are some steps to be mindful of when planning your finances:
A carefully planned budget ensures that you have enough capital to afford overhead costs and expand your business. If your business is losing money, revisit your budget to see what costs you can reduce.
When creating a business budget for a towing business, here are some recurring expenses and startup costs that you'll want to account for:
Purchasing the right tow truck is probably the most costly but critical investment in your business. A new tow truck can cost $100,000 or more. However, you can save money by purchasing a used tow truck without sacrificing performance. Here are the various types of tow trucks you can expect to use for your business:
Flatbed trucks: This is the most commonly used towing vehicle. Its long, empty bed with a flat top makes it easy to move the towed vehicle in place and secure it onto the flatbed.

Integrated tow truck: These heavy-duty tow trucks are often equipped with extra axles for towing large vehicles, such as large trucks or buses.

Hook and chain tow truck: These tow trucks used to be popular before the flatbed truck took over. This type of tow truck is best suited for hauling wrecked vehicles to the junkyard.
Depending on what type of towing business you start, your equipment needs will vary. However, flatbed trucks are the most widely used and versatile type of tow truck. They should accommodate most situations you encounter when dealing with clients.
Separate your personal and business expenses
Neatly separating your personal and business assets is a must for any business owner. That's why it's recommended to open a business checking account. This extra step acts as a financial barrier that serves two useful purposes:
Taxes: When you're reviewing your business expenditures for tax write-offs, you'll find it easier when there's a line drawn between your personal and business assets.

Personal liability: Should you form an LLC or corporation, you'll need to separate your personal and business assets to enjoy your various personal liability protections. This protects your personal assets during any financial or legal disputes.
Opening a business bank account is just one way to distinguish your personal and business assets. Another tip is to open a business credit card, which you'll use for all your business-related expenses.
Price your towing services
You'll be making your revenue by charging your customers for towing vehicles. This charge includes a flat fee for the tow, a mileage fee, and sometimes a storage fee.
Many tow truck businesses price their services starting from $75 to $125. On top of this base cost, you can then charge between $2 and $4 for miles traveled when towing the car. If you're keeping the vehicle within your custody for an extended time, you can also charge a storage fee for each night it's within your custody.
Step 2: Register your business
You'll need to complete some important paperwork before you can open your doors for business. Registering your business with your state and local agencies will require you to complete the following steps:
The business entity that you choose will affect how you file your taxes and your risk exposure. We've narrowed down your options to the three most common ones:
Sole proprietorship: This business structure is the most simplistic and requires the least paperwork. Your personal and business taxes are filed together. However, this simplicity comes at a cost—you assume total liability (meaning both your personal and business assets are at risk). This may not be the best decision when working in an industry that's exposed to a large degree of risk.

Limited liability company (LLC): LLCs can be formed as an individual or with multiple business partners. For tow truck businesses, this business structure is attractive because you enjoy some personal liability protection. During a legal dispute, you, the individual, are protected.

Corporation: If your goal is to aggressively grow your business to, for example, a nationwide brand, then forming a corporation may be for you. This independent entity shares many of the liability protections and tax perks that LLCs do and more. However, there is more paperwork involved, including writing bylaws and forming a board of directors.
Secure a unique business name
There are over 30 million businesses registered within the United States alone. A unique business name ensures that your business won't be confused with other businesses. After you've found a business name that you're satisfied with, confirm its availability with your secretary of state's office and the U.S. Patent and Trademark Office.
Don't forget to check if the domain name is available. Building an online presence is important for marketing purposes. Verify whether the domain name is available by using sites like Name.com or GoDaddy.com.
Register for an employer identification number
You'll probably be hiring more drivers to expand your towing business. Before you do, you must register for an employer identification number (EIN) online with the IRS. This number is critical when filing your business taxes, applying for funding, and more.
Step 3: Secure startup funding
Securing startup capital is the catalyst that will manifest your business plan into reality. This is often necessary for starting a tow truck business because purchasing tow trucks can be a costly expense. Here are a few ways to secure the funding you need to kickstart your tow truck business:
Apply for a business loan
Checking with your bank is usually the first step for applying for a business loan. However, banks are often hesitant to work with new businesses that don't have a history of profits. Fortunately, there are other options to consider, from online alternative lenders to SBA microloans that specifically target new entrepreneurs.
Another avenue to consider is a more specific type of financing. Your largest expenses will likely be your tow trucks, so you may want to explore commercial truck financing. This is essentially equipment financing, but specifically for trucks. In this case, your trucks will also serve as collateral for the loan, which could make them easier to qualify for, even if your financials aren't perfect.
Self-finance your business
Also called bootstrapping, this route is for those who already possess the financial means to start their business. Self-financing requires financial discipline because you'll be risking your personal cash reserves. Due to this, it's advised that you spend extra time in the financial planning section of your business should you self-finance your business. However, this extra risk also carries the benefit of having full ownership of your business.
You also have the option to seek funding from your friends and family to help get your business off the ground. Keep in mind, even though this may feel informal, you'll want to draw up formal paperwork to make sure both parties are on the same page as far as repayment terms. If your immediate network is tapped, you may also consider crowdfunding your business venture.
Step 4: Obtain licenses, permits, and business insurance
Operating a tow truck business requires you to register for certain licenses and permits. Be sure to check with your state's Department of Transportation to confirm you're complying with the necessary requirements. Generally, tow truck business owners will need to secure the following licenses and permits:
Indictment management permit to tow vehicles without consent when requested by law enforcement

Private property permit to tow vehicles without consent when requested by the parking facility owner

Consent to tow permit to tow vehicles with consent by the vehicle owner

Oversized vehicle permit to operate a tow truck that exceeds a certain weight load

Class B driver's licenses to authorize drivers to operate a vehicle that weighs over 26,000 pounds or to tow another vehicle weighing 10,00 pounds or less
Purchase tow truck insurance
As you can imagine, operating a tow truck business exposes you and your drivers to various road-related risks and hazards. Purchasing insurance ensures that you're covered during an unfortunate accident. There are various types of insurance to consider for your business:
Auto-liability insurance covers you when you're at fault during an accident and must cover the other driver's medical and property expenses.

Physical damage insurance covers any necessary repairs to your tow truck during an accident.

Comprehensive coverage is useful when your vehicle is damaged outside a collision, such as fire, theft, falling objects, or collision with an animal.

On-hook coverage is necessary for protecting you should any vehicles get damaged while hooked up to your tow truck.

Uninsured motorist insurance covers any injury to you or your passenger caused by a driver who doesn't have insurance or during a hit-and-run incident.
Step 5: Promote your business
You've done the legwork to get your towing business off the ground, but now you need to find clients. After all, no clients mean no money for your business. Here are some tips for how to promote your business.
Social media has revolutionized the marketing industry. However, tow truck business owners would likely see more returns if they invested in SEO over social media. Drivers are more likely to do a quick Google search for a tow truck rather than connect with your business through social media.
When optimizing your content for SEO, you'll want to rank for terms specific to your area like "tow truck California" or "towing in Ohio." You can even narrow your geographic region by county. When local residents are entering these search terms in Google, this increases your chances of getting found on the first page.
Also, make sure you complete online business profiles on sites like Google and Yelp to increase your chances of being found.
The American Auto Association is a nationally recognized brand for offering roadside assistance. You might be surprised to learn that many of the tow trucks they dispatch are local contractors.
There are many benefits to partnering with AAA. Many drivers are AAA members and use them as their dedicated roadside service provider. That means more business for you, should any of their members call in for help. Also, you boost your own reputation and credibility by association with this trusted brand. Visit your nearest AAA to inquire more about signing on as a contractor within their network.
As your business grows, you'll receive more requests for your services. To keep pace with demand, you can hire more employees and purchase more tow trucks. Also, consider creating a central dispatch office. All calls will be fielded by the dispatch office and those representatives will coordinate with tow truck drivers to execute the job. Training your call representatives in customer service will improve relations with your customers. Customer service, fast response times, and unbeatable service are marketing tools in and of themselves and will increase brand loyalty.
Step 6: Know your responsibilities as an employer
The early stages of starting a tow truck business can feel overwhelming. Before hiring staff, you'll probably assume several responsibilities, such as answering phones, driving to the client's location, marketing, and balancing the books.
If you hire employees, you'll want to research the OSHA Employer Responsibilities to ensure that you're complying with your obligations as an employer. Some key points to consider are:
Posting the employee's rights and responsibilities in plain view (especially important if you open a central dispatch office)

Provide safety training using clear language and vocabulary

Confirming that all your tow truck drivers are properly trained and have Class B Driver's Licenses

Keeping tidy records of work-related injuries and illnesses
Starting a towing business is doable, but requires some grit and dedication on your part. Don't be afraid to spend extra time writing your business plan. It will guide you to success and will help you secure startup funding—especially when it's time to buy your tow trucks. If you follow these steps, secure the necessary startup funding, and have a love for servicing your clients, you'll maximize your tow truck business's chance of success.
This article originally appeared on JustBusiness, a subsidiary of NerdWallet.