How to Start a Virtual Assistant Business
A virtual assistant is generally a contractor who is hired to complete administrative tasks for a small business.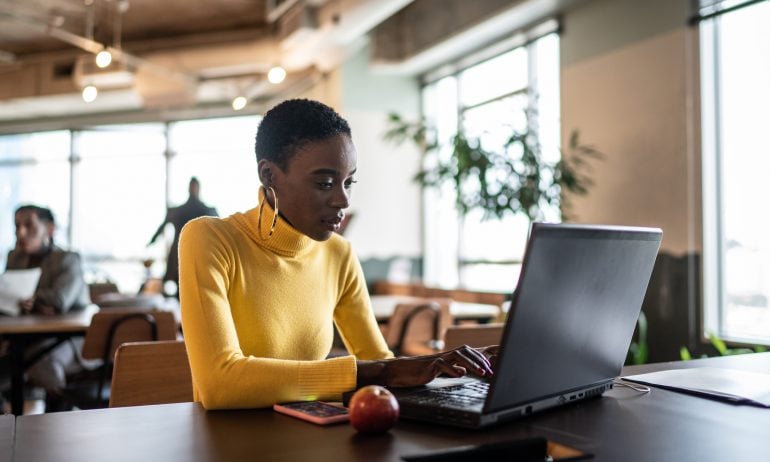 Many or all of the products featured here are from our partners who compensate us. This influences which products we write about and where and how the product appears on a page. However, this does not influence our evaluations. Our opinions are our own. Here is a list of our partners and here's how we make money.
If you're highly organized, love to support others and want to work remotely, you may consider starting a business as a virtual assistant. It can be a perfect solution for many entrepreneurs and small businesses: You have the freedom to work from wherever you like and the businesses you work with get the help they need, when they need it.
Whether you're considering how to start a virtual assistant business or are looking to learn more about this flexible career path, this guide will break down everything you need to know.
Smart money moves for your small business
Get access to business insights and recommendations, plus expert content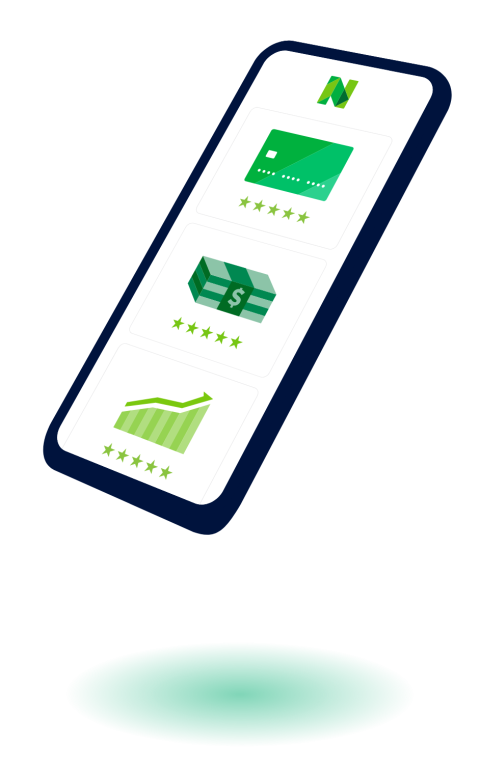 What is a virtual assistant?
A virtual assistant, sometimes referred to as a VA or administrative freelancer, is generally a contractor who is hired to complete administrative tasks for a small business. The "virtual" in virtual assistant comes from the fact that virtual assistants work remotely, rather than in an office. This allows them to work from anywhere — whether a different state or even country — and have as many clients as they can effectively manage.
A virtual assistant role is highly customizable, depending on your skills, what services you want to provide, when you want to work and from where you want to work. This customizability is one of the many reasons that being a virtual assistant is a competitive field.
The best part about starting a virtual assistant business is that you need no prior experience. However, you will want a proven track record of strong organization, project management, communication and more to stand out in the field. Of course, most of these skills are used by many traditional office workers in their day-to-day routine, meaning you likely won't need specialized training to start a virtual assistant business.
Services offered by virtual assistants
One of the many benefits of becoming a virtual assistant is the wide variety of services that you can offer or specialize in. Many virtual assistants start out with basic administration tasks and find their niche down the road.
While you can do it all as a virtual assistant, it can be easier to market your skills if you specialize in two to three services or specific business niches.
Many virtual assistants start by offering general administration services. That might include:
Calendar management and scheduling.

Customer service over email or phone.

Accounting, invoicing and bookkeeping.
Some virtual assistants specialize in business marketing skills, including:
Blog writing and content creation.

Drafting and sending email newsletters.

Updating and maintaining the editorial calendar.

Creation of social media graphics.

Distributing press releases.
Depending on your previous experience and skills, you might be able to offer specialized services as a virtual assistant, such as:
Website design and maintenance.
How to start a virtual assistant business in 6 steps
If these skills and services sound like something you'd like to explore, read on for how to start a virtual assistant business of your own.
1. Pick your niche or services offered
One of the first steps you need to complete when starting a virtual assistant business is to decide what type of services you will offer. While it's possible to do any number of things as a virtual assistant, you should choose a niche based on your specific skills and previous experience.
Most virtual assistants start with basic office and business management skills such as emailing, scheduling, customer support and website maintenance.
Many virtual assistants will also market themselves to an industry in which they have prior experience. For instance, if you've previously worked with construction companies, you may decide to specifically market yourself to these companies and their specific needs as a way to set yourself apart from the competition.
One of the most crucial steps when starting any business is to write a business plan. Taking the time to put together this document will help you uncover what the demand is for this type of business, who your competitors are, what services you'll offer and what you'll charge, what kind of capital you'll need to get started, when you can expect to turn a profit and more.
Think of it like this: Your business plan is a contract with yourself (at a minimum; if you plan to seek funding or a business partner down the line, you'll likely need to share your business plan with them). It's a place where you can write down your plans, your goals and even your dreams for your business, but it should also be grounded in research and facts. Your business plan should be used as a tool to check in with yourself on your progress and to hold yourself accountable to your business.
Your business plan will serve as a sort of roadmap for your business and will help you stay on track during those crucial first months and years. Of course, this isn't a one-time exercise; you can and should revisit and update your business plan as your goals and plans change.
3. Register and name your business
When naming your business, you want to choose a name that's personal to you and that describes your business, while also being available to use and easy to pronounce and remember. You can conduct a business name search on your secretary of state's website to ensure the name you want isn't already in use.
At this stage, you will also want to choose the business entity that's right for you. The most common business entity types are sole proprietorship, LLC and corporation. Each type of business has its benefits and drawbacks and you'll want to consider your options carefully, as the business entity you choose will affect how you're taxed, your degree of personal liability and more. We recommend consulting with a business attorney at this stage to make sure you're weighing all of your options and choosing the best one for your virtual assistant business. Once you've made this decision, you can register your business in the state where your business will be based.
4. Invest in the tools of the trade
Once you have a good conceptual idea of what your business is going to look like and have created a plan for how you'll build it, it's time to get into the actual operations of your business. Luckily, there's very little needed to start a virtual assistant business.
Essentially, there are only two things you absolutely need to start a business as a virtual assistant: a laptop with calling capabilities and a stable WiFi connection. However, in addition to these things, you may also consider some additional tools, including:
Business management tools
While these tools aren't necessary for starting your virtual assistant business, they can be useful to add to your arsenal as your business starts to take off.
Time tracking: One of the ways that many virtual assistants charge clients is by the hour. If you're working with multiple clients and on multiple projects, a time tracking tool can help you keep track of it all so you know what to charge each client.

Invoicing and accounting: Another tool that can be helpful for operating your virtual assistant business efficiently is invoicing and accounting software. This can make tracking your income and expenses easier, as well as billing your clients and tracking when you've been paid.

Project management: Project management tools — such as Trello, Asana, Basecamp and Evernote — can help you keep track of your various clients and the tasks you need to complete for each of them so you can stay on top of your schedule, as well as those of your clients.
Unless you already have clients lined up when you launch your business, you will need to invest in some marketing materials to spread the word about your new business. These marketing tools don't need to cost a lot, but they can make a serious difference in your business's success. Here are a few to consider:
Business website: One of the best ways to show that your virtual assistant business is legitimate is to create a professional-looking website. There are many free and inexpensive tools for building a website. Make sure to include your skills, experience and contact information.

Social media: Another way to present your business as credible is to create a social media presence. The one that makes the most sense for a virtual assistant business is LinkedIn. Create a profile for your business and start sharing industry news, participating in discussions and more to get your business's name in front of potential new clients.

Business cards: While a little more old-school, business cards can be a great way to spread the word about your business. You never know when you could meet a potential new client — or someone who knows a potential new client — and having a business card on hand to share is key, whether you're at a networking event or at your local coffee shop.
5. Choose how to price your services
There are many different ways in which to price your time and services as a virtual assistant, but you should decide on pricing before you start taking on clients, so you both know what to expect before entering into a contract.
If you're not sure how to price your services, do some research to find out what other virtual assistant businesses charge and set your prices accordingly. Here are some pricing formats to keep in mind. (Keep in mind, the example prices below are not necessarily market rates.)
Hourly rate: As you're getting started as a virtual assistant, the easiest way to price your product is at an hourly rate. You choose what you would like to be paid per hour of work and then bill accordingly. (This is where time tracking tools can really come in handy.)

Hourly packages: Another way to price your time is to offer hourly packages. If your hourly rate is $100 per hour, you can offer a 10-hour package for a slight discount, say $925. The benefit of offering an hourly package and a discount is that you get the total for those hours upfront.

Service packages: Another way to package your time is through a service package. This can be a more complicated pricing structure for those just starting in the virtual assistant business, as you likely don't know how long a specific task will take. An example of a service package would be a monthly bookkeeping service that you charge a flat fee of $1,200 for. In this case, the number of hours it takes you to complete this task won't affect how much you make.

Monthly retainer: A favorite pricing option of virtual assistants is the monthly retainer. A monthly retainer is an upfront payment agreed upon between the virtual assistant and the client. That amount gets paid each month no matter how much work you do. A virtual assistant might receive a monthly retainer of $1,500 per month for calendar scheduling. This gives you a predictable source of income, while also ensuring your client will have the help they need.

One-time flat fee: Sometimes a virtual assistant is hired for a specific task. For this type of work, you'll provide the client with a bid for a one-time flat fee. An example of this is that you might help them plan a set up and run a webinar for $2,000.
Before you start work with a client, you'll need a contract. This contract is an agreement between you and the client. It clearly defines the scope of work you're being hired for, including what tasks you'll perform and for how long; the payment terms, including your pricing structure; your status as a contractor; and more.
You will want to give your client time to review this contract before you sign on to work with them. And make sure both parties have agreed to it and signed before you begin work, so you can ensure you'll be paid appropriately. You can find many examples of virtual assistant contracts online to get you started. You'll also want to make sure your client sends you the proper tax forms, as well as any ACH deposit paperwork if that's your preferred payment method.
Pros and cons of starting a virtual assistant business
If you're considering how to start a virtual assistant business, evaluating the pros and cons can be a great way to discover if this is the right position for you. As well, you might consider it from the perspective of your clients, there are pros and cons to hiring virtual outsourced labor. Get to know it from both sides to make an informed decision.
Let's start with the benefits of this line of work.
A big pro of starting a virtual assistant business is the low startup and overhead costs. A virtual assistant needs only a computer and WiFi, which are two resources most people already have. With that, you've got a business.
2. No formal education needed
You don't need any specialized education to become a virtual assistant. Most of the skills needed to be a virtual assistant are things learned in the day-to-day life of the traditional office employer, or even in daily life.
One of the best parts about being a virtual assistant is that you get to set your schedule. While many clients might want you to be available during the traditional 9-to-5 workday, you always have the option to find clients in different time zones or with more flexible needs so that you can work the hours you want.
That said, let's consider the downsides to this business, as well.
While this isn't specifically a con to starting a virtual assistant business, it is a difficulty you will face. Finding the first few clients could be difficult, unless you already have clients lined up from previous jobs. While you're building your experience and network, you will likely have to hustle to find work. However, once you've landed your first few clients — and provided a quality service — it will be easier to find more people to work with.
2. Staying up to date with the latest tech
This may not be a drawback depending on your background and interests, but you will need to stay up to date with the latest operating system and tools. Your clients may all use different email and calendar systems, for instance, and you'll need to know how to work seamlessly in all of them in order to be an effective virtual assistant.
As is true with any freelance or contract business, you won't have a reliable paycheck every other week like you would with a salaried job. Even when you have a full client list, your contract may be for only a few weeks or months, and then you'll need to find something new. To stay on top of this, note in your own calendar when contracts are ending and when you should do outreach to onboard new clients. The good news is, this should be relatively easy since organization is in your blood.
This article originally appeared on JustBusiness, a subsidiary of NerdWallet.