How to Start an Interior Design Business in 6 Steps
Have an eye for design? Learn how to start an interior design business to blend your creative and business talents.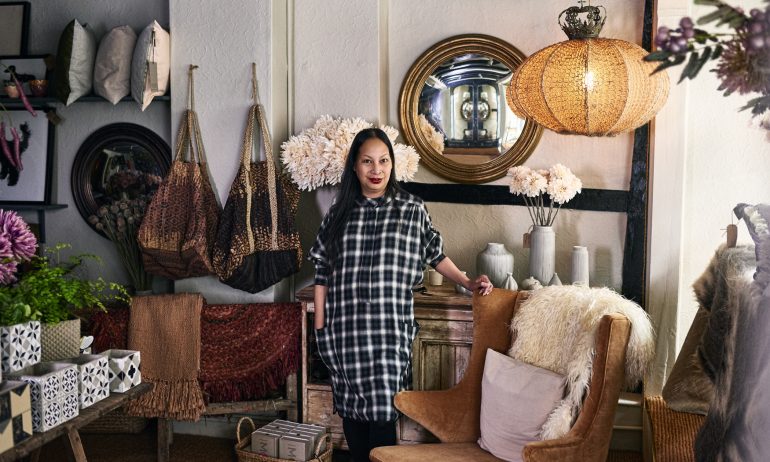 Many or all of the products featured here are from our partners who compensate us. This influences which products we write about and where and how the product appears on a page. However, this does not influence our evaluations. Our opinions are our own. Here is a list of our partners and here's how we make money.
Starting an interior design business is a popular move for people who study the craft of creating a space that's both functional and aesthetically pleasing. The combination of expressing yourself and executing your vision for clients is tough to pass up, despite the obstacles that small business owners often face.
Being successful in the field of interior design requires more than just an eye for decoration, though.
Starting with the fact that interior designers require a degree from an accredited university (those without a degree are interior decorators), they also need extensive knowledge of the materials, software applications, and structural and health codes required to build out a home or business. There is also the matter of business acumen, the ability to balance your artistic expression with the needs and wants of the client, and the time and paperwork it takes to actually start a business.
"Great design is the marriage of form and function in a balanced and harmonious whole—and staying on budget while doing it," says Beverly Solomon of Beverly Solomon Design.
"So yes, the artist in me can often want to do things that are more challenging, out of the box, and often expensive than the client is looking for, but listening in order to understand what the client hopes you can achieve is the major skill you must develop."
Solomon's international firm is based just outside of Austin, Texas, on a historic farm where she lives and works with her husband, artist Pablo Solomon. She self-financed the creation of the business after working in sales and marketing for various big-name companies, including Ralph Lauren and Revlon.
Like how each interior design business has a different focus, clientele, and model—every state has different rules and regulations for opening a small business. If you've been wondering how to start an interior design business of your own, read on for the steps you'll need to follow.
Smart money moves for your business
Grow your small business with tailored insights, recommendations, and expert content.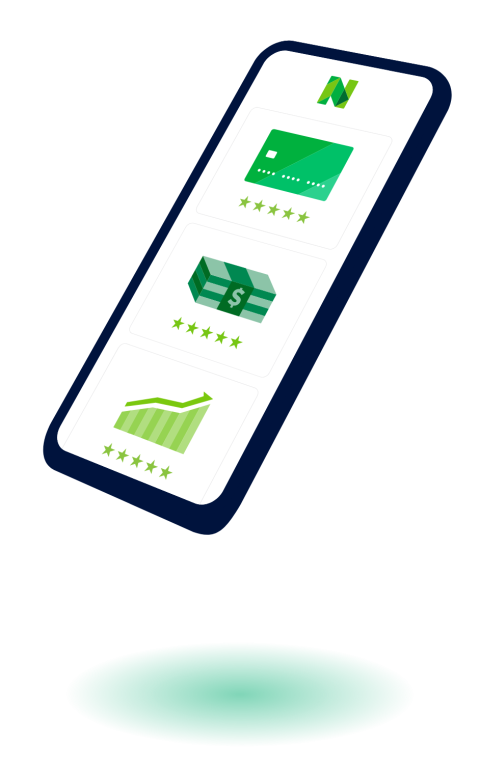 How to start an interior design business: The ultimate guide
As we mentioned, setting up an interior design business is a balancing act. As a creative, your ultimate goal is to create a business where you can use your eye for design on a daily basis. But before you can pursue your passion in the form of a legal business, you'll have to complete some tasks. Let's take a closer look at what you need to do to open an interior design business.
Step 1: Choose your business name and structure
Once you're ready to start an interior design business, you'll first need to choose a business name and decide what kind of business entity you want to use. It may be tempting to put one or both of these things off, but they will be necessary to continue with the following steps of starting an interior design business.
Luckily, most interior designers use their own names as their business name, which may increase the likelihood that your name is available for use. Either way, you will want to check the availability of business names in the state where you'll be operating your interior design business, which can typically be done through the website of your secretary of state.
After confirming that the name you want is available, you'll likely be able to reserve this name for a specified time period while you gather the other items necessary to officially register your business.
At this stage of setting up your interior design business, you'll also need to choose a business entity, such as a sole proprietorship, LLC, or corporation. The business entity you choose will affect your company's business taxes, as well as the level of risk you're exposing yourself to if any legal issues arise.
It will also depend on whether you're starting your interior design business yourself or with a partner. We recommend consulting a business attorney if you're unsure which entity to choose, as they can guide you in the best direction for your specific needs.
with Fundera by NerdWallet
Step 2: Prepare and plan for your interior design business
The next step in starting an interior design business is to create your business plan. A business idea is just that, an idea, but your business plan shows exactly how you plan to take that idea and turn it into a profitable business. Not only is a business plan a vital tool for you to use as a roadmap when your interior design business is starting out (and continuing to grow), but it's also necessary if you plan to seek funding, as banks or investors will want formal documentation that you have a plan for how to turn a profit.
As such, your business plan will include everything from an overview of your company's leadership team and legal structure (which is why we chose a business entity in Step 1) to a market analysis and plan for how you'll market your own company, rundown of the exact types of services you'll offer as an interior designer, and (most importantly to potential investors) a financial plan with at least three years of financial projections.
If this is your first entrepreneurial endeavor, a business plan can seem overwhelming. The good news is you can use a business plan template or business plan software to make the process easier and ensure you're not leaving out any important information.
One part of the business plan for your interior design business that you can really build out is your plan for supplies, customers, and how you'll generate hype around your new interior design business so you can turn a profit.
Tips to connect with suppliers, customers, and media outlets
Interior design is an industry-driven by connections. You'll need them to find your clients, to market yourself, and to establish fruitful relationships with suppliers of materials and furniture. And this is a key part of planning for your interior design business.
"I began my business by basically selling the art of my husband to high-end clients. When they began asking our design advice on various projects, I saw an opportunity," says Solomon. "I decided that I wanted to use my expertise, experience, and connections from working with the major designers to start my own businesses."
Solomon says that creating connections with the media has helped her in everything from marketing her interior design business to letting her set the price point.
"In art and design, you're selling your abilities, but what really sets the price you can get is your name recognition," she says. "I knew from my days in sales and marketing that the place to focus was on name recognition. So we concentrated on building relationships with those in the media who could put our names out there.
"One of the secrets to our success has been working with writers, publishers, photographers, filmmakers, and producers to create symbiotic relationships that have resulted in their getting good information, interesting stories, illustrations, photographs, connections, and advice. In return, we've gotten literally hundreds of thousands of dollars of free publicity and built strong name recognition."
Another common way to leverage connections is to form relationships with manufacturers in order to get the best deals on products or when buying in bulk. If you find yourself drawn to a company that builds in a similar style to your own, you're in good shape—but don't hamstring yourself, Solomon advises.
"Teaming up with various furniture stores and manufacturers can be as tricky as it is rewarding. Make sure that you're finding a good match, and not just a deal out of desperation. Pushing products that are absolutely the best for your client is a good thing, but pushing crap can ruin your reputation," she says.
Thinking through your own strategy to form connections and market your interior design business should be included in your business plan, both for your own reference, as well as to show potential investors you're serious about your business.
Step 3: Register your interior design business and get an EIN
The next step in starting your interior design business will be to use the name you secured in Step 1 and register your business. The registration process varies in each state, as does where and how you'll register your business.
Some states will allow you to register online while others require you to submit forms via mail. In most states, you'll likely deal with the secretary of state's office, while other states specifically have branches of government for small businesses.
You should also register your interior design business with the IRS and apply for an employer identification number, or an EIN. This can take a matter of minutes online and you could be approved right away.
There are a number of benefits of getting an EIN, even if it's not required for your business. For instance, it makes it easier to file your business taxes, get credit reports, hire employees, open a business bank account, and more.
Step 4: Obtain any licenses or business permits
You're now well on your way to setting up an interior design business. Once you've registered your business, you're ready to obtain the appropriate business licenses or permits. Like the registration process, this will also depend on where your interior design business will be located and which government regulations apply.
Depending on where you're located, you might need to meet specific interior designer license benchmarks as well: 24 states have passed interior design legislation to this effect.
Check with the Small Business Administration or your local chamber of commerce to see which city, county, and state permits you need to start your interior design business. You might also need a sellers permit and sales tax license, and if you have employees, you'll need a federal employer identification number for tax purposes as well (if you didn't already set this up in the previous step).
Step 5: Open a business bank account and get a business credit card
The next step in starting an interior design business is to set up a business bank account and business credit card. Not only will this help you establish business credit, but it will also be vital to keep your business expenses separate from your personal spending for tax and funding purposes, as well as just more easily be able to manage your business finances.
While you may be tempted to go with the same bank that you have a personal account with, don't assume this is your best option. Business banking needs are different from your personal ones, and you'll want to consider things like minimum balance requirements, monthly fees, how many monthly transactions you'll be allowed, your need for ATM access, and more when choosing a business bank account.
The majority of businesses will benefit most from a business checking account, but if your interior design business starts making a profit and you can keep that money in a bank account instead of investing it back into the business, you may also consider a high yield savings account to help your money grow.
Likewise, you will want a business credit card that's separate from your personal one so you can easily keep track of your business expenses. Again, you'll want to consider what you need from a business credit card before choosing the best one for you.
Credit cards with a 0% introductory APR can be an especially appealing option for businesses that are just starting out and may not yet qualify for funding options. With these types of cards, you can purchase bigger items for your business upfront and pay them back without interest. Just make sure if you do opt for this strategy that you're aware of when the 0% APR offer ends and are confident that you can pay off your balance by that date.
Step 6: Explore funding options
As you consider the finances of your interior design business, you may find you need additional funding to get your business off the ground. The saying, "You need to spend money to make money," rings true for new businesses—especially in an industry like interior design where each project will require you to spend a significant amount of money on materials and supplies, while you may only receive payment once the job is completed.
Exploring your business loan options is a good idea to see what possibilities you have and what solution you can find for your business. You may find a startup loan is right for you, or a line of credit or invoice financing may be a better fit.
You should also think carefully about what parts of your business you will spend the money on, as well as how much you need and a plan for how you'll pay it back.
How to Iinvest in the basics
As Solomon advises, you don't necessarily need to invest in an office space, especially when first starting out. There are other basics that you'll need first, including:
Fabric samples and design accessories: Sample books with various styles, colors, and textures will help you and your client better understand each other's vision for their space.

Room decor: Whether your office is on the main street in town or your home, having pieces from different manufacturers and collections gives your clients an understanding of your range, as well as ideas for their own project.

Professional group memberships: For example, joining the American Society of Interior Designers (ASID) gives you access to marketing and development advice and tools, professional education opportunities, and other benefits that depend on the regional ASID office. Mentorships and advice from those already established in the industry are especially valuable when you're first starting your interior design business.
How to start an interior design business: The bottom line
"Never forget that interior design is as much about how the client wants a space to feel as to how the client wants it to look," says Solomon.
This speaks to the fact that interior design is a unique business: It asks owners and directors to balance their own need for artistic expression with both practical logistics and the requests of the client. It's a complicated job, to be sure.
There's plenty of the usual responsibilities that fall to small business owners in interior design—coordinating marketing efforts, hiring and managing employees, controlling inventory, and monitoring the supply chain. But there's also the added element of creating the spaces in which people work, live, and play—a powerful form of expression that for many will be worth the challenges.
This article originally appeared on JustBusiness, a subsidiary of NerdWallet.