Pennsylvania Small Business Loans: The 6 Best Options
Find small business loans Pennsylvania has to offer, along with grant opportunities and other alternatives.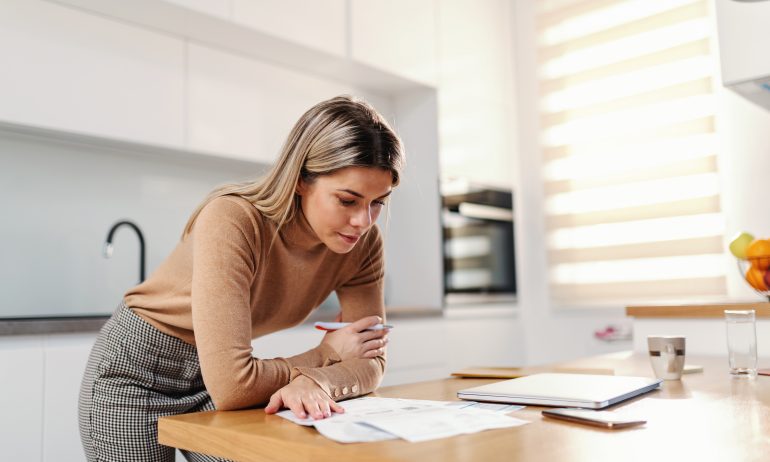 Many or all of the products featured here are from our partners who compensate us. This influences which products we write about and where and how the product appears on a page. However, this does not influence our evaluations. Our opinions are our own. Here is a list of our partners and here's how we make money.
As an entrepreneur in Pennsylvania, you might need a business loan to start a new business or to grow your current business. Pennsylvania has more than 1 million small businesses, and together they make up 99.6%—nearly all—of the state's economy.
Given their importance to the local economy, Pennsylvanians have several resources that they can turn to in order to borrow money for their businesses. In Pennsylvania, a multitude of private lenders, nonprofit organizations, banks and credit unions provide financial assistance to businesses.
with Fundera by NerdWallet
Pennsylvania small business loans: The 6 best options
To help you navigate your options, here are the six best options for Pennsylvania small business loans:
Pennsylvania Industrial Development Authority.

Small Diverse Business Capital Access Program.
Keep reading to learn more about how these Pennsylvania business loans work, eligibility criteria and cost.
Overview: Pennsylvania small business loans options
Pennsylvania is one of the oldest states in the nation and has a thriving small business and startup scene. Manufacturing, agribusiness, and mining are among the most important industries in the state. Here are some of the best local funding options to consider as you search for small business financing in Pennsylvania.
1. Pennsylvania Industrial Development Authority
The Pennsylvania Industrial Development Authority (PIDA) loan program provides low-interest business loans and business lines of credit to commonwealth businesses that create and retain full-time jobs, as well as for the development of industrial parks and multi-tenant facilities. Loan applications are reviewed by a network of certified economic development organizations (CEDOs) that partner with PIDA.
You can use PIDA financing for the following purposes:
Construct, acquire, or upgrade real estate (up to $2.25 million).

Purchase machinery or equipment (up to $1.5 million).

Working capital (up to $100,000).
Terms vary based on the loan purpose. The repayment period goes up to three years for working capital, 10 years for machinery and equipment, and 15 years for real estate. You can expect interest rates to be slightly below market, which means they are slightly less expensive than bank loans. However, in most cases, you'll have to put down half of the funds that you receive as a match. In other words, if you qualify for $50,000 of funding, you'll also have to bring $50,000 to the table. In addition, you'll need to provide a personal guarantee and sufficient collateral to qualify for financing from PIDA.
FINANTA, which stands for "Financing and Technical Assistance, is a nonprofit financial institution that provides loans, credit-building services, and financial education to consumers and entrepreneurs in the Philadelphia region. Both new and established businesses can qualify for financing from FINANTA.
Loan amounts range from as little as $1,200 to as much as $250,000. Smaller microloans and lines of credit are designed to be used for working capital purposes, and larger small business loans can be used for real estate or business expansion. Along with your loan, keep in mind that FINANTA can also help you reach your business goals and do a better job of running your business. They offer training in bookkeeping, financial planning, project management, and more. You can use the contact form on FINANTA's website to learn more.
Community First Fund is another nonprofit institution that specializes in providing small business financing, but they focus on helping businesses in low- to moderate-income communities in parts of central and eastern Pennsylvania. Eighty percent of their loans benefit low-income communities, and slightly more than half of their loans are minority business loans, going to entrepreneurs of color.
Community First loans can be structured as direct microloans, real estate loans, or SBA loans. SBA loans are government-guaranteed loans that help reduce risk for lenders. While new businesses or business owners with average credit can qualify for a microloan, qualifying for an SBA loan requires above-average credit scores. Community First also runs a loan program called the Harrisburg Opportunity Fund. Those funds are specifically designated for entrepreneurs who improve quality of life and economic development within the city of Harrisburg. You can apply for a loan on Community First Fund's website.
4. Small Diverse Business Capital Access Program
The Small Diverse Business Capital Access Program (SDBCA) is a lending program that targets entrepreneurs from underserved backgrounds, particularly minority-owned, LGBT-owned, women-owned, and veteran-owned businesses, as well as businesses owned by people with disabilities. Businesses in a range of industries can qualify, including industrial, agricultural, research and development, hospitality, technology, construction, child daycare, and retail. To qualify, your company must have 100 or fewer employees.
Similar to PIDA, the Diverse Business Program is run by CEDOs and community development financing institutions (CDFIs).The terms and interest rates are negotiated between the borrower and the CEDO or CDFI. Typically, the maximum loan amount ranges between $100,000 to $200,000. The first step toward eligibility is to get certified by the Pennsylvania Department of General Services as a minority-, woman-, veteran-, LGBT-, or disabled-owned business.
Freedom Credit Union has been serving consumers and businesses in the Philadelphia area since 1934. Loans offered by banks and community lenders differ from credit union business loans. Credit unions typically offer better rates, lower fees, and more personalized services. However, credit unions are open only to members. Anyone who lives or owns a business in the following counties can become a member of Freedom Credit Union: Bucks, Chester, Delaware, Montgomery, or Philadelphia counties.
Freedom Credit Union offers a variety of business loans, including term loans, lines of credit, real estate, business vehicle loans, and business credit cards. If you've been rejected for more traditional financing options, business credit cards can be a good alternative. Business credit cards often come with high spending limits, allowing you to purchase essential items to start or grow your company. Find your local branch of Freedom Credit Union to get started.
Rounding out our list of Pennsylvania business loan options is Mid Penn Bank. This is a regional bank with branches clustered around Philadelphia and Pittsburgh. As a locally based community bank, Mid Penn Bank is more accustomed than national banks to working with smaller businesses that have smaller funding needs.
Mid Penn Bank is a good option for business owners seeking SBA loans. This bank has been recognized as a Preferred Lender under the SBA's Preferred Lending Program (PLP), which allows the bank to expedite SBA loan applications. Mid Penn Bank also specializes in agriculture loans. They have knowledge of the local farming industry and can help Pennsylvania farmers with real estate loans, machinery loans, and more. Find a Mid Penn branch near you to apply for a loan.
Grants for Pennsylvania small businesses
When you receive a loan for your business, you're obligated to pay back the loan to the lender with interest. On the other hand, small business grants are like free money for your business, and don't need to be paid back. Usually, grants are highly competitive, but they're worth considering if you meet the eligibility criteria.
Here are some grants available to Pennsylvania small businesses:
1. Small Business Advantage Grant
The Small Business Advantage Grant provides a 50% matching grant for Pennsylvania small business owners who want to purchase energy efficient or pollution prevention equipment or adopt waste-reduction processes. Grants of up to $7,000 are available. Pennsylvania-based businesses in a range of industries can qualify, as long as the business has fewer than 100 employees.
For example, you can get a grant to install solar panels at your retail store. Or, maybe you're a clothing or manufacturing business, and you make the switch to renewable materials. To qualify, a company's upgrades or purchases must save the business at least $500 and at least 25% annually in energy consumption or pollution prevention-related expenses.
2. Alternative Fuels Incentive Grant
The Alternative Fuels Incentive Grant provides grant funding for the implementation of alternative and clean energy projects in Pennsylvania, The state's Department of Community and Economic Development (DCED) and Department of Environmental Protection (DEP) administer the grant program.
If your business is involved with energy efficiency, natural gas, or solar power projects, to take a few examples, you can qualify for this grant. Manufacturers of clean energy equipment or components can qualify for up to $10,000 in grant funding for every job created by the business. Other projects can qualify for up to $2 million or 30% of the project cost, whichever is less.
3. William Penn Foundation Grants
The William Penn Foundation is among the most active grant organizations in Philadelphia. In 2019 alone, they provided over $11 million in grants to more than 35 organizations. This foundation supports arts and cultural organizations and businesses that make public spaces more accessible to Philadelphians. Many theaters, museums, and art galleries have received funding through the William Penn Foundation. To begin, read the foundation's grant FAQs, and fill out an inquiry form online. Be prepared to provide a detailed proposal of your project or a business plan.
Other financing options for Pennsylvania small businesses
It can be a good idea to start with local small business loans and grants. Many local lenders and grant organizations have knowledge of businesses in the area and might be willing to work with you. However, there are also several online small business loans that might be a good fit for you. Here are some online lenders for Pennsylvania small business owners to consider:
OnDeck offers short-term business loans and lines of credit for business owners who are looking for fast and convenient financing. OnDeck is a fully digital lender. You apply for the loan and upload a few documents online and find out within a day if you're approved or not. In order to qualify for an OnDeck loan or line of credit, you must have the following: at least one year of business history, $100,000 in annual business revenue, and a credit score of 600 or higher.
Loans from OnDeck go up to $250,000 and come with a repayment term of up to 24 months. The credit lines go up to $100,000 and come with a repayment term of 12, 18 or 24 months. When shopping around for Pennsylvania small business loans, remember that online lenders like OnDeck are significantly more expensive than banks, credit unions, and community lenders. Interest rates are on the high end and payments are debited automatically from your bank account on a daily or weekly basis, which can be tough on a small business's cash flow. OnDeck's main advantages are speed and the fact that they work with borrowers who have below-average credit. If you're approved for a loan, you can see the funds in your bank account in one to two business days.
Like OnDeck, Bluevine is a digital small business lender. Bluevine offers business lines of credit up to $250,000. Repayments are made weekly over six or 12 months, depending on how large of a monthly payment you can afford.
A significant share of Pennsylvania small businesses are in the agriculture industry, and these businesses often need access to expensive machinery and equipment. Enter Balboa Capital, which provides equipment loans and leases of up to $250,000 for small business owners. They have a simple online application, and they can offer fixed monthly payments. Your term will be correlated with the useful life of the equipment. One of the advantages of equipment financing is that you don't have to provide additional collateral beyond the equipment itself.
How to qualify for PA loans
Once you figure out which Pennsylvania business loans you'd like to apply for, it's time to focus on your business loan application. Every lender has its own evaluation criteria for approving a loan application, but there are things you can work on to help you increase your chances of qualifying for a loan.
These are the main things to focus on when applying for a business loan:
Improve your credit score
Your credit score is one of the most important, if not the most important, aspects of your business loan application. Many lenders set minimum credit scores for loan applicants. If you don't meet that minimum, your application will be rejected right away. Even if your application is approved, a stronger credit score will help you qualify for larger amounts of financing and lower interest rates. To maintain good credit, monitor your credit score regularly and pay all your bills on time.
Write a comprehensive business plan
Lenders and grant organizations prefer to work with business owners who have a clear business strategy. One of the best ways to set up your business for success and impress lenders is by writing a good business plan. Your business plan should include information about your target market, an explanation of your business's competitive advantages, and a few years of financial projections. Financial projections are a particularly important section for startup business plans.
Maximize your business's revenues
Businesses that are already making money have an easier time borrowing money and securing grants. If you're able to maximize your income streams and cut unnecessary costs, your business will look more impressive on paper. Lenders and grantmakers will be more likely to work with you since you've already had some success.
Pennsylvania small business owners have an array of small business loan and grant options. State government agencies, nonprofits, credit unions and banks are all ready and willing to work with Pennsylvania small businesses. And if you want to expand your available options, don't forget to explore online small business loans.
This article originally appeared on Fundera, a subsidiary of NerdWallet.