Starting a Business in Michigan: A Step-by-Step Guide
Starting a business in Michigan? Our guide explains the paperwork, business designation, and financial aspects.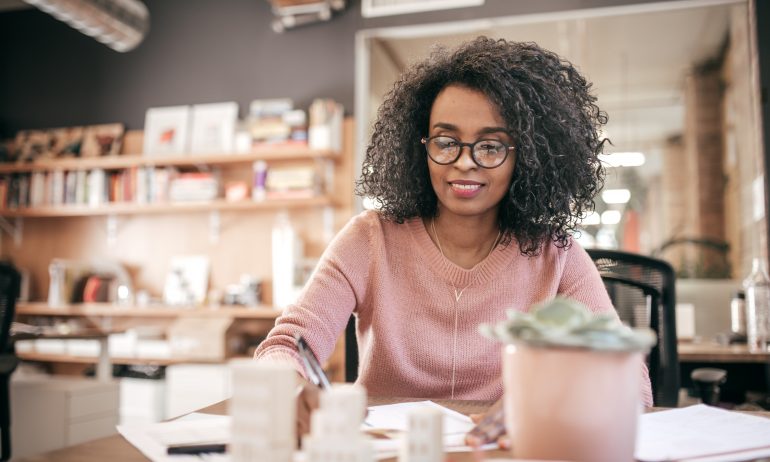 Many or all of the products featured here are from our partners who compensate us. This influences which products we write about and where and how the product appears on a page. However, this does not influence our evaluations. Our opinions are our own. Here is a list of our partners and here's how we make money.
There are two essential elements to starting a business in Michigan: the paperwork and the business design. And while coming up with an idea, conducting market research, and checking the viability of your business idea are all vital parts of starting a business, we're going to assume you've taken care of these steps already and will be focusing on the next phase.
In this guide, we're going to share with you all the nitty-gritty steps to starting a business in Michigan, including the paperwork you'll need to file, the business designation to choose, the financial aspects to consider, and more.
ZenBusiness: Start Your Dream Business
Start today for as low as $0 plus state fees
How to start a business in Michigan
These 11 steps will take you through the process of starting a business in Michigan.
Step 1: Choose your business structure
Your first step to starting a business in Michigan is to structure your business by choosing your business entity. The most common business structures in Michigan are sole proprietorship, corporation, and LLC.
Your business structure will have an effect on how you operate your business, whether or not you can hire employees, your level of personal liability, and how you're taxed, so it's important to choose the right structure for the type of business you're starting.
If you're not sure which is the right business structure for you, consider asking for help from a tax advisor or business attorney with experience working specifically with small businesses.
A sole proprietorship is one of the simplest business structures available. A sole proprietorship is a single-owner business where the owner files their business income on their personal tax return.
While the simplicity of this business structure is a big selling point for many small business owners, the drawback is that you as the business owner are personally liable for the business's debts and legal obligations.
LLC is short for limited liability company. An LLC is a great business structure for small businesses, whether you have one employee or 20. An LLC provides the business with benefits such as lower taxes and liability protection, as well as being easy to manage.
It's important to seek help from a tax advisor if you're choosing to structure your business as an LLC, though. An LLC is considered a pass-through entity, meaning the business doesn't pay taxes. Instead the business income is reported on the owner's tax return. However, an LLC can choose to be taxed as an S-corp or C-corp. Choosing which tax designation is right for your LLC is much easier with the help of a tax advisor.
Of the three business designations, a corporation is the most complicated to set up and manage. That being said, it's the right choice for larger businesses that will have multiple shareholders. If you're founding a large company or startup that intends to raise funding, a corporation is likely the right choice for your business designation. You'll likely choose between an S-corp or C-corp, each of which has a different tax structure. Again, it's a good idea to consult a lawyer or tax professional before making a decision.
Some business owners will also file a DBA or "doing business as" for their company. A DBA isn't a separate business structure, but simply a designation that allows you to operate a business under a different name than your own and/or under a different business name than you originally filed.
A DBA can be used with any business type in the state of Michigan, although it's most common with a sole proprietorship or general partnership, since these structures don't require you to file entity formation papers or register a business name. As such, the name of your business will default to your own name, and a DBA will allow you to conduct business under a different name. A DBA isn't required to be filed at the state level in Michigan, but some Michigan cities may require you to file a DBA.
Step 2: Pick a business name
Choosing a business entity may have felt like a corporate slog, but now you can get those creative juices flowing. Choosing a business name is the next step in starting a business in Michigan. While the name you choose now is important, it's also possible to change that name in the future if you need to. Here's how to effectively pick a name for your business.
1. Make sure your name clearly describes your business
The first step in choosing a name for your Michigan business is to pick something that clearly describes your business. Once you've chosen a few names you like, it's important to test them out. Find some people who don't know you or your business and ask:
Can you pronounce this name?

What kind of business do you think this name represents?

What do you like or dislike about this name?
You also need to consider the longevity of your business name. In other words, you want to make sure it will age well. And, when you practice saying it out loud, consider how your employees will say the business name when answering the phone. If you're comfortable with the name you've chosen, it's time for the next step.
You can use Google as a first check to see if your business name is already in use. The wider the audience you intend to target (state, national, international) the more important it will be for you to choose a unique name. And, you'll need to consider your online presence and whether you'll be able to get the domain name and social media handles for your business.
3. Search the Michigan Business Entity database
While Google is a good first step, you will next want to search the Michigan business entity database to ensure there isn't another Michigan business registered with the name you want. Make sure you check all variations of the business name you have in mind, as it can be rejected for being too similar. Within this database you'll be able to search for records of corporations, LLCs, and limited partnerships, as these are the business entities required to register with the state.
The last step in choosing a business name when starting a business in Michigan (or anywhere really) is to do a trademark search with the U.S. Patent and Trademark Office. This search will alert you to any conflicts you might have with existing businesses.
Be sure to run searches with spelling variations, plurals, misspellings, and sound-alike versions of your intended business name to make sure you're in the clear.
Step 3: Register your business
Starting a business in Michigan requires that you register your business with either the county or the state. Each business type you might choose when starting a business in Michigan will have slightly different paperwork requirements—a sole proprietorship having the least and a corporation having the most. Let's take a closer look at the requirements for the most popular business structures.
When starting a business in Michigan, if you choose to be a sole proprietor, you don't actually have to register your business with the state. If you choose to do business under a name that's different than your own (known as a DBA, as we discussed above), you must file that name with the county in which your business will operate. Otherwise, you can skip this step.
To establish an LLC in Michigan, you must file Articles of Organization with the Michigan Corporations Division, which cost $50 to file.
Additionally, you will be required to appoint a registered agent for your business at this stage. A registered agent is a person or company with a physical address in Michigan who will receive legal documents and official notices on your business's behalf. While you can't name your business as your registered agent, you can usually name yourself, another employee of your business, a business lawyer, or a company that provides registered agent services, such as LegalZoom or Rocket Lawyer.
To form a corporation in Michigan, you need to file Articles of Incorporation (for profit) with the Michigan Department of Licensing and Regulatory Affairs, which cost $25 to file. This document will require a lot of information about your business, including information about the number of shares you can issue. To form a corporation in Michigan, you'll also be required to designate a registered agent, write bylaws, appoint directors, and hold directors meetings among other ongoing requirements.
When you start a business in Michigan, you'll need to identify that business with a unique number. An EIN or employer identification number, sometimes referred to as a FEIN or business tax ID number, is similar to your personal social security number. Your EIN is unique to your business and is used to identify your business on important documents, will be necessary for some tax purposes, and is also a requirement if you plan to hire employees. You can apply for an EIN online with the IRS or by submitting IRS Form SS-4.
The only types of businesses that don't need an EIN are sole proprietorships with no employees and single-member LLCs with no employees and that are taxed as disregarded entities. However, there are some benefits of getting an EIN, even if you don't have to, such as establishing your business credit or opening a business bank account (more on that below).
Step 5: Apply for licenses, permits, and insurance
Once you've obtained your business name and registered your business, it's time to apply for the required licenses, permits, and insurance your business needs to operate. Starting a business in Michigan, especially one that has employees or a physical location that sells products, requires a number of licenses.
Depending on your business type, you might also need permits to legally operate and comply with federal, state, and local regulations. For example, to renovate your space you'll need a building permit, if you want to add a sign to the building you'll need a signage permit, and restaurants will need health permits.
Business insurance is just like your personal health insurance. It covers you when something goes wrong. There are multiple types of business insurance you might need or want when starting a business in Michigan. Here are a few types:
General liability insurance: This catch-all insurance is great even for small, home-based businesses and covers certain losses that your business causes to another company, client, or vendor.

Workers compensation insurance: This is required for Michigan businesses with one or more employees and covers claims resulting from work-related injuries.

Professional liability insurance: This type of insurance is most important for Michigan businesses that are selling professional advice, consulting, or accounting services. It covers financial losses caused by your company's negligence or malpractice.
Step 6: Open a business bank account and credit card
One of the most important steps in how to start a business in Michigan is to create a separate financial ecosystem for your business. To keep your accounting simple, it's key that you separate your business finances from your personal finances.
To separate your finances, you'll need to open a business bank account and credit card. All the income and purchases your business makes will flow through these accounts. A business checking account will be the most important bank account to open when you're first starting a business in Michigan. Later on, as your business grows and you're able to keep some money in the bank instead of investing it directly back into your business, you may opt for a high-yield business savings account to help your money grow. And whether you're looking for a regional or national bank, these best banks for small businesses in Michigan are a good place to start your search.
A business credit card is an important step in building your company's credit profile, which can help you qualify for a loan or other type of business funding later on. Additionally, a 0% introductory APR business credit card can be a powerful tool to help you get your business off the ground without the help of outside funding—provided you have a plan to pay off your balance before the introductory offer ends.
Step 7: Research additional funding options
If you're starting a small business but don't have the initial capital you need to start that business, you're probably wondering about funding options. Luckily, there are plenty of options to look into to help fund your small business in Michigan. Let's explore some popular options.
An SBA loan is one of the most coveted types of business loans on the market. An SBA loan is a traditional loan that's guaranteed by the Small Business Administration. This backing lowers the risk for the lender. That means, SBA loans typically have much lower interest and longer repayment terms than traditional loans. The caveat is you will need to meet several requirements and undergo a lengthy application process.
A business line of credit is like a cross between a loan and a credit card. Once you're approved, you'll receive a line of credit, which is essentially a pool of money from which you can borrow when you need to. The pool has a limit, but you don't have to use all of it. And, you'll only pay interest on the amount you use. A line of credit is great for businesses that experience seasonal shifts or periodically struggle with cash flow.
If your business will need a lot of equipment to get started, such as vehicles, kitchen appliances, or computers, one creative way to get your business started is through equipment financing. With this funding option, you take a quote for the equipment you want to purchase to a lender, who—if you're approved—will loan you the money to make the purchase.
Equipment financing can only be used to purchase or lease new or used equipment, but because this equipment will automatically serve as collateral on the loan (meaning if you stop payments, the lender will seize your equipment), it's typically an easier funding option to qualify for and can be a great option for when you're just starting a business in Michigan.
Step 8: Set up an accounting system
One of the more complicated steps in how to start a business in Michigan is setting up your accounting system. There are many different ways to construct your accounting system and it will all depend on the type of goods you sell, the volume of your sales, and what type of accounting system will be easiest for you to use.
No matter how small your business, you'll likely want an accountant or bookkeeper. While using an accountant isn't required, their expertise is likely to save you time and money. After all, managing your business finances is essential to understanding how your company is performing and can be considered a full-time job in itself. Finding an accounting software is also a good idea to help you manage this aspect of your business.
Step 9: Follow ongoing requirements
After starting a business in Michigan and filing all your paperwork, you're still not quite done. Your business needs monthly and annual upkeep to make sure it remains in good working order. These ongoing requirements will look a little different depending on the type of business structure you've chosen.
A sole proprietorship requires minimal annual upkeep, which is one of the benefits of this business designation. As a sole proprietor, your business income will be included in your personal taxes, but you can still take business deductions. This can cause your taxes to be slightly more complicated, which might mean you'll want to hire an accountant to help you manage your taxes.
After each year of doing business, a Michigan LLC is required to submit an annual report to the government in order to remain in good standing. This report must be submitted by February 15 of the following year. If you started your business after September 30, you're exempt from submitting a report for that year.
Corporations have slightly more ongoing regulations than other business types. A corporation's annual report must be filed by an officer of the corporation by May 15 each year. As well, all business records must be kept at the corporation's principal place of business.
For a business in Michigan, your DBA is valid for five years. After five years, or if you choose to change your business name, you need to renew it with the county in which your business operates.
Step 10: Define your brand
Once you've completed all of your paperwork, filed for permits, created your bank accounts, and all the other un-fun stuff, you get to start defining your business. When starting a business in Michigan, you'll need a solid, memorable brand to drive business and get customers.
Your business's brand should represent the core values of your business. Here are a few questions to spur your thoughts about your brand:
How do you want your brand to make your customers feel?

What pain points should your brand solve for your customers?

What are a few words to describe your business?

What ethics drive your business?
Once you have an understanding of your business's brand, it's time to start putting that into words and images for your customers to see.
Step 11: Create your online presence
No matter what industry you're in or what type of business you've started, you'll need an online presence even when you're just starting a business in Michigan. Your online brand might include a website, social media accounts, and online review sites. Most customers research businesses and products online, which means without a website, they won't be able to find you.
Your business website can be simple, but what's important is that it helps you to establish credibility with your customers. You should explain what your business is, what products or services you offer, where to find your business (if you have a physical location), and more. Your website is your opportunity to answer any questions potential customers might have, as well as show them why they should choose your business over your competitors. This is also the place to break out your branding skills.
You can hire someone to build your website for you, but you can also use website builders like Wix or Squarespace to easily build one yourself. If you plan to sell products online, though, you'll want to set up an ecommerce website.
There are many social media platforms where you can promote your Michigan business, but the key is finding the ones that make the most sense for your business. In other words, which will highlight your business in the best, most logical way, and where are your potential customers most likely to find your business?
For instance, if you run a photography or graphic design business, an Instagram page is a natural choice to showcase your work. On the other hand, if you're in financial services and want to showcase your industry knowledge, you may opt for a LinkedIn page instead.
While many businesses have mixed feelings about online review sites such as Yelp and Google Reviews, customers use these sites to research businesses—which makes them incredibly valuable for your business. This is especially true for service-based businesses, such as restaurants, salons, or mechanics.
Complete your Yelp business profile and your Google My Business listing so potential customers can start discovering your new Michigan business. Not only will you increase your chances of being found online, but you can also provide helpful information about your business, as well as monitor customer feedback and reviews, which you can use to keep improving your business.
ZenBusiness: Start Your Dream Business
Start today for as low as $0 plus state fees
This article originally appeared on JustBusiness, a subsidiary of NerdWallet.