Opening a Taco Bell Franchise: Info and Costs
Our guide covers how to open a Taco Bell franchise, including up-front costs, training info, and ongoing fees.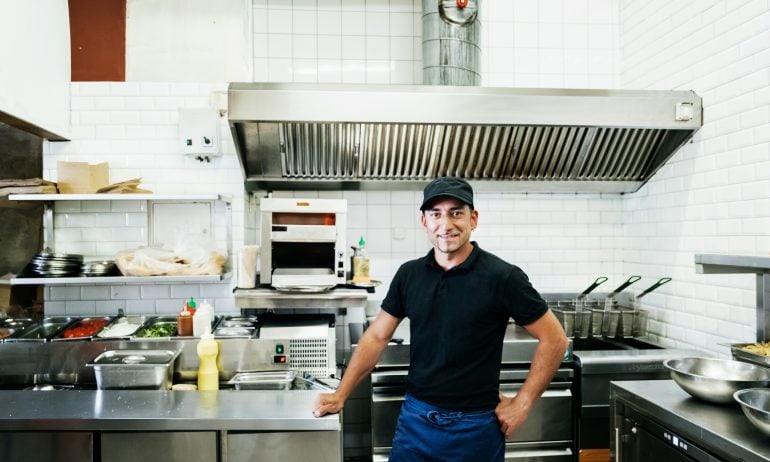 Many or all of the products featured here are from our partners who compensate us. This influences which products we write about and where and how the product appears on a page. However, this does not influence our evaluations. Our opinions are our own. Here is a list of our partners and here's how we make money.
Opening a franchise can be the perfect option for people with an entrepreneurial spirit who may not want to build a business from scratch for a number of reasons. Like other franchises, opening a Taco Bell franchise enables franchisees to open a business within the framework of a larger corporation.
Of course, with the many advantages of franchises, there are also downsides to consider. A big one is cost: Franchises typically come with a hefty upfront investment, as well as net worth and liquidity requirements. It's important that you know the Taco Bell franchise cost and operation requirements if you are interested in opening a location of your own.
In this guide, we'll break down everything you need to know about opening a Taco Bell franchise of your own, including cost, training information, requirements, and more.
Smart money moves for your business
Grow your small business with tailored insights, recommendations, and expert content.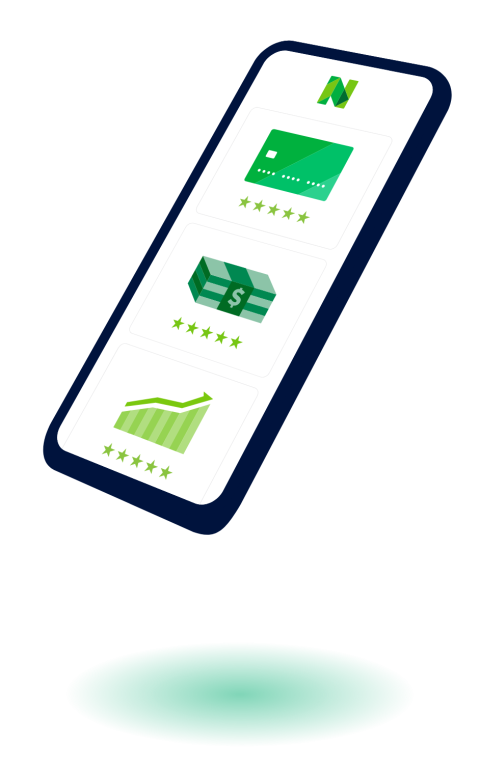 Taco Bell franchise information overview
Taco Bell was founded by Glen Bell, a former veteran from San Bernardino, California. The Taco Bell brand came out of a simple food cart from which Bell sold tacos. In 1962, he opened his first location. He began franchising in 1964.
Taco Bell is now part of the Yum! Brands group, which includes Pizza Hut and KFC. Often, multiple Yum! Brands companies appear under one roof.
Taco Bell serves tacos and burritos as well as specialty items to their two billion-plus customers each year. Daily, they serve more than 45 million customers. This food franchise has a heavy presence in the United States, as well as locations around the world. Not to mention, more than 90% of Taco Bell locations are run by independent franchisees.
The Taco Bell franchise network makes more than $10 billion in sales each year. Across stores, the average sales of a Taco Bell franchise were around $1.6 billion.
Types of Taco Bell franchises
Taco Bell exists as a few different types of stores:
Traditional units: These are the single-brand stores in freestanding, permanent buildings. They have their own kitchens, a full-service setup for customers, and a drive-through window.

Gas station units: These are Taco Bell locations within gas stations with convenience stores.

Express units: These are scaled-back versions of Taco Bell stores, with more selective menu offerings. They may exist as standalone stores, but also within larger permanent buildings.
With thousands of stores already open, Taco Bell franchise locations are growing. Within the last year, they are up more than 3%, and over three years, they've grown more than 10%.
Training for opening a Taco Bell franchise occurs through a minimum seven-week course through Yum! University and its immersion course in Irvine, California, where franchisees get a crash course on managing a Taco Bell franchise. Their corporate headquarters is located in Florida, and some training occurs on-site as well.
On-the-job training requires 400 hours, while classroom training requires eight hours.
with Fundera by NerdWallet
Taco Bell franchise costs
How much is a Taco Bell franchise? It depends on the type of location you want to open, and where the location is. The following figures are averages and estimates based on Taco Bell's literature. It's highly recommended that you contact Taco Bell directly and ask for a franchise disclosure document, which will outline the current franchise fees for Taco Bell locations.
Total cost: A standalone Taco Bell franchise location is estimated to cost between $1.2 million and $2.6 million, exclusive of land and lease costs.
Initial investment: Initial investments will vary significantly based on your location and the type of restaurant. On the lower end, you can expect to invest around $530,000; on the high end, the total is closer to $3 million.
Franchising fee: It costs between $25,000 and close to $50,000 for the initial franchise fee. This, too, will vary depending on the details of your specific Taco Bell franchise.
Net worth: The current net-worth requirement is around $1.5 million worth of assets.
Cash liquidity: Liquidity requirements are in the ballpark of $750,000.
As with the vast majority of franchises, franchisees will be responsible for ongoing franchise fees. These include:
Royalty fee: The franchise royalty fee, which is the main source of revenue for the brand, is about 5.5% of store sales.
Marketing fee: You can expect to pay around 4.25% for marketing and advertising supported by corporate.
Additional trainee fee: As your staff grows, you can expect to pay $350 per person to receive training.
There are additional ongoing fees as well, such as those for support services. Carefully read over the franchise disclosure document—part of your franchise agreement—for a comprehensive overview of these fees. You should also have a business attorney review this agreement as well to ensure you know what you're getting into. Additionally, remember that you will also be paying for land fees, rent, or a mortgage, so add that into your total Taco Bell franchise cost.
Taco Bell franchise financing
Taco Bell does not provide franchise financing themselves—instead, they have third-party partners to assist with startup costs, equipment, and more.more.
Yum! Brands does, however, offer optional lending programs for qualified minority business owners called the YUM Minority Lending Assistance Program. It's up to corporate whether you qualify. Yum! will provide qualified candidates up to $3 million in financing. Inquire with Yum! Brands corporate headquarters to see if you qualify and how much financing you can receive.
Alternatively, you can look into outside franchise financing options such as equipment financing, term loans, personal loans for business, and more. These are also provided through third-party lenders, though they are not associated with Taco Bell or Yum! Brands. You might be able to secure a business loan to help finance a significant portion of your Taco Bell franchise, especially if you have strong credit history and any previous experience in business.
Taco Bell franchise pros and cons
As with any franchise you're considering, make sure you weigh the pros and cons of opening a Taco Bell franchise. Remember that it's not whether one list is longer—it's whether the pros or the cons are more significant that'll tip the scales in one direction or another.
Multibranding: Taco Bell is part of Yum! Brands, which often groups their fast-food brands (Taco Bell, Pizza Hut, and KFC) within the same location for increased exposure, foot traffic, and customer appeal.

Strong track record: Taco Bell has a strong growth track record and history of sales. Looking at the parent brand is helpful in knowing what you can expect.

Absentee ownership: If you want to open a Taco Bell franchise but not handle the day-to-day operations, this is possible. You don't have to be explicitly present to run a Taco Bell franchise.

Strong parent company network: If part of the reason you're looking at franchising is for the infrastructure of a larger brand, Yum! Brands offers a large support network and established infrastructure.

Store options: You can choose many different types of franchise setups based on Taco Bell's various types of store.
Cost: It can cost you a significant amount of money to open a Taco Bell franchise—quite a bit more than some other fast-food franchises. Additionally, you'll have to consider ongoing royalty fees, which you wouldn't incur were you starting your own business.

Overhead: Overhead for your franchise might be high, especially due to a staff requirement from the parent brand.

Territory protection: You aren't granted territorial exclusion with your franchise agreement, which means that a fellow franchisee could swoop in a location that ends up being competitive to yours.

Financing: Taco Bell doesn't offer assistance with financing except for qualified minority business owners. There are options, however, to seek outside, third-party financing.
As with any franchise, it's important to know what to expect from the franchisor, including fees and costs, education requirements, protections, and more. You should scope out the full range of what a franchise might cost you, and don't forget to factor in real estate for your Taco Bell location.
You also might want to contextualize Taco Bell franchise costs against other popular fast-food franchises to see where it lands. For instance, Subway costs far less to open—think around $125,000—although it's worth noting that their sales are lower on average.
When you get to a point at which you're actively interested in opening a Taco Bell franchise, be sure to carefully read the brand's franchise disclosure document (FDD), which will provide you with the most up-to-date information on obligations, costs, and requirements.
Also, be sure to speak with as many current and former Taco Bell franchisees as possible during your discovery period—this is the best way to learn what exactly it will be like to run a Taco Bell franchise of your own.
This article originally appeared on JustBusiness, a subsidiary of NerdWallet.