12 Travel Business Ideas
A good travel business should combine two things: reliability and excitement.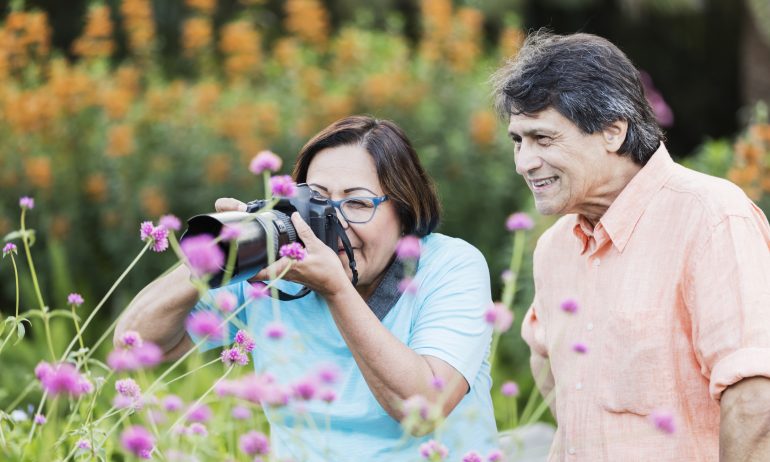 Many or all of the products featured here are from our partners who compensate us. This influences which products we write about and where and how the product appears on a page. However, this does not influence our evaluations. Our opinions are our own. Here is a list of our partners and here's how we make money.
If there is one thing most people can agree on, it's that traveling is one of life's great pleasures. Exploring new cultures, visiting the world's great wonders, spending days following your instincts and trying exotic foods — there's a lot to love about discovering new places.
If you want to take your love of travel to the next level and start a business to serve your like-minded wanderlusters, you should consider these fun and profitable travel business ideas.
What is a travel business?
There are two overarching types of travel businesses worth considering. First, you could think about starting a business that provides services or goods for travelers — running a hotel, for example. The second option is to start a business that you can run from anywhere in the world while you yourself travel. In many cases, this type of business revolves around travel, such as working as a travel writer and writing stories about your latest adventures.
What makes a travel business idea a good one?
A good travel business should combine two things: reliability and excitement. When you run a travel business, your clients need to be able to trust you. They need to feel confident that the tour group you run is legitimate and will show them the best sites. Or that the blog you run about the best inns on the east coast actually gives honest reviews.
At the same time, you need to offer services or create content that excites your customers. Introduce them to sights off the beaten path. Help them unwind and relax while on their vacation. Find a way to create trust amongst your customer base while offering them an experience they can't find anywhere else.
12 travel business ideas for 2021
If you're unsure of what type of travel business ideas could work for you, keep reading for some popular options. These ideas range widely and you should put your own creative spin on them. At the end of the day, think back to your passion for traveling. What services or products have made the most difference to you on past trips? What did you feel was missing? Can you find a way to make a living on the road while capitalizing on your skillset? Chances are, you have more ideas at the ready than you think.
1. Modernized bed and breakfast
B&Bs have been popular for decades — they outlive trends and are clearly here to stay. But why not step things up a notch and find a way to modernize the bed and breakfast experience a little bit? Make sure your rooms are outfitted with nice televisions so guests can enjoy a movie night in their cozy room. Offer unique culinary experiences. Decorate in a way that feels timeless but fresh at the same time. A bed and breakfast is a smaller operation than a hotel and is a great way to break into the hospitality business. If you need a little help funding your bed and breakfast, consider one of these financing options.
2. Off-the-beaten-path tour guide
Tour groups are a dime a dozen. But if you can offer a unique tour, you'll be able to stand out from the competition. What do you love about your city? Maybe you can find the best coffee, chocolate, or salty treats at your local shops and restaurants. Organize a foodie tour of your town that highlights how your local delicacies are made. Of course, you'll have to include tastes of all the local treats.
Or consider organizing a tour of some lesser-known sites. Surely there is a natural activity or historical site that tourists haven't caught onto yet. If you can give your travelers a taste of local life or make them feel like they've uncovered something special, then your tour guide business will thrive. Maybe some locals will even join in on the fun.
Here's a fun fact for you: By 2025, experts estimate the glamping market in the United States alone is projected to reach a revenue of around $1 billion. It sounds like the great outdoors is getting a little fancier. What exactly is glamping? Glamorous camping.
Glamping combines nature with the comforts of home, and usually Champagne. That's right, after a long day of hiking or river rafting, campers can return to decked-out campsites that offer spa treatments, wine and gourmet meals. The perfect combination of adventure and relaxation. If you can create a campsite that melds the best parts of nature with resort living, you'll be in business.
Long gone are the days of travel agent offices. The truth is, thanks to the internet it's easier than ever to plan a trip. Anyone with a computer can choose between hundreds of flights, hotels and restaurant reservations. The ease of access is great, but the time it takes to weed through those options might not be available to everyone. This is where a remote travel agent comes in.
You'll work out of your own home which saves the customer costs on overhead expenses. For a more affordable price, remote travel agents can help busy travelers plan their next vacation from anywhere in the world. Help them book the best hotels, unique activities and provide them with all of their important travel bookings and documentation.
Even though their job titles sound similar, a travel consultant is different than a travel agent. A travel consultant usually specializes in solving complex travel issues. For example, they may specialize in helping adoptive parents travel abroad to make the task of adopting a child from a foreign country run smoothly. Or they might assist businesses with complex assignments like learning how to cater to new cultures during business deals. Travel consultants generally focus less on tourism and more on helping iron out logistical issues.
As a travel photographer, you'll have plenty of options for making money off your passions for travel and photography. You can sell photos taken while traveling to newspapers, magazines and websites. Or you can sell your favorite shots in your own online shop. You could license your gorgeous photos of Paris or Peru to companies that create goods like calendars or art prints. Perhaps you want to help create stock photography for big companies like Getty Images. Point being, we live in a very visual world and there are plenty of options for starting a travel photography business.
7. Create a haunted attraction
Want a surefire way to make sure your hotel or guided tour drum up enough business? The solution is easy: Make it haunted. This may seem like a business better suited for Halloween time, but people are ready to get their scare on year-round. These haunted attractions do particularly well in historic locations like towns on the east coast where there are plenty of ghost stories to go around. Do some research and then let your imagination take care of the rest. You might want to load up on business insurance just in case your haunted attraction is too scary.
8. Teach cultural classes
It's time to share your unique culture with the world. Offer fun classes for tourists that will make them feel like locals, whether that be a Creole cooking class or an art class that captures a local style of painting. Help tourists pick up a skill that they won't learn anywhere else, like how to make an authentic cup of Turkish coffee or bake a truly Parisian croissant.
Sometimes a travel business does its best work when helping travelers look after what they left behind. House or pet sitting can be a great side hustle to take on if you're looking for a little extra cash. Of course, you could always start a larger business like a kennel that takes care of beloved pets while their owners are jet-setting around the world. Some people are even willing to pay for plant hotels that keep their plants in tiptop shape until they return from vacation. Consider a travel business that will give your customers peace of mind while they are far from home.
You've traveled the world and, boy, do you have some good stories to tell. So why don't you then? By starting a travel blog, you can make money by sharing your experiences. You can offer up travel advice, share photos from your journey and review restaurants and hotels. Once your blog picks up some steam (aka gets a decent amount of pageviews and monthly visitors) you'll be able to make money from ads hosted on your website, sign up for affiliate programs, or create sponsored content for brands. If this sounds like your ideal business, this guide can help you start a travel blog.
Sustainability is all the rage right now and for good reason. It makes sense that those who value exploring the world want to keep it safe. Which is why ecotourism (also known as green tourism) is such a potentially profitable idea. Essentially, ecotourism allows travelers to learn about local culture and wildlife in a low-impact way.
Generally, these types of tours or services (like hotels) try to minimize the impact of traveling while giving tourists the education and tools to help positively impact the environment and community they visit. Many travelers are even willing to spend more on hotels if they are environmentally friendly. If you can find a way to show tourists a good time while helping them make a positive impact, you're sure to have a popular business on your hands in no time.
Do you have a gorgeous pool house just waiting to be turned into an oasis for weary travelers? Consider starting a home rental business. You can list any rooms in your house that are available to rent out (or even your entire house if you're headed out of town yourself) on home rental websites like Airbnb or HomeAway. If you live in a popular area where hotels are particularly pricey, then you may be able to fetch a pretty penny by allowing customers to rent rooms in your home.
The best part is, you get to set your price. You only have to rent to people who can meet your price and who you think would be a good tenant (Hint: They need as many good reviews as you do). This can be an ideal business for bringing in extra money to help fund your next vacation. Just make sure that your town, apartment complex, or homeowners association allows you to rent out your property and that you're following proper regulations.
This article originally appeared on JustBusiness, a subsidiary of NerdWallet.