How to Turn Your Blog Into a Business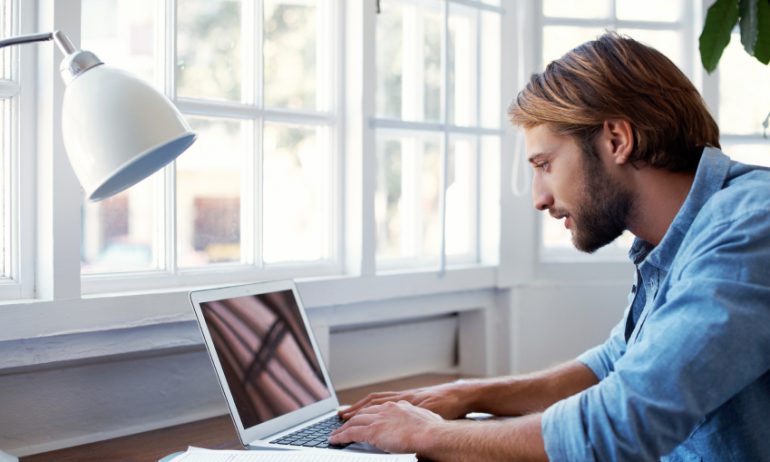 Many or all of the products featured here are from our partners who compensate us. This influences which products we write about and where and how the product appears on a page. However, this does not influence our evaluations. Our opinions are our own. Here is a list of our partners and here's how we make money.
Your food blog is starting to get serious recognition: Page views consistently reach into the hundreds, if not thousands, for new posts. Now you're thinking, "How soon can I quit my job?"
Writers looking to turn a blog into an online business have a big job ahead of them, but it can be done, if you remember the No. 1 rule: Audience is king.
Being savvy in your field is crucial to growing your following, but you don't have to start out an expert.
Pat Flynn is the founder of Smart Passive Income, a blog that recommends resources for building an online business. His FoodTruckr blog is about starting and growing a food truck business. He had no related experience but provided what was key: "Information other people are looking for."
After strong content comes audience connection. Start an email list, Flynn says. Harness social media and interact with followers — reply to tweets and thank readers who compliment a post.
Christian Senger of Charleston, S.C., spent several years building his blog, Holy City Sinner, which features news, resources and event listings for the city. Senger says he could have monetized sooner but focused first on his fan base. It worked. Holy City Sinner was voted best local-interest blog for the past three years by Charleston City Paper.
"The more people you have viewing your blog," Senger says, "the easier it will be eventually to sell and market."
Monetize your content — but keep readers' trust
Bloggers can turn to affiliate marketing companies to gain commissions from referrals or sales. Commissions may be set dollar amounts or a single-digit percentage of sales.
When a reader clicks a link to buy a product via Flynn's Smart Passive Income blog, he typically earns a commission. Affiliate programs account for most of his six-figures-a-month income.
One fast, easy advertising option is Google AdSense. Income is based on clicks and impressions the ad receives. You'll need high traffic to get meaningful income, because 1,000 impressions can equal just a few dollars.
Sherry and John Petersik made money through advertising in the early days of their blog Young House Love. But it was a "super-slow build," Sherry Petersik says. The DIY home project blog's first money — 12 cents from Google AdSense — came more than a year after its 2007 launch. Soon after, they sold ads directly to businesses for a guaranteed $25 to $30 per month.
John Petersik says it's important to be transparent. Young House Love has a disclaimer section that explains how the blog makes money, and posts disclose whether they contain monetizing links.
These are ads that may appear to be regular content.
Senger, who makes money from banner ads for area businesses, is cautiously considering sponsored content. It could mean higher income and money to improve his blog. But he's worried that extra coverage for paid advertisers could diminish his credibility. He says he's willing to turn down opportunities that aren't a good fit for his audience or businesses he's not comfortable promoting.
"In the end," he says, "I have to stay true to what my blog is about."
This article was written by NerdWallet and was originally published by USA Today.