Many or all of the products featured here are from our partners who compensate us. This influences which products we write about and where and how the product appears on a page. However, this does not influence our evaluations. Our opinions are our own. Here is a list of our partners and here's how we make money.
Capsule hotels have long been popular in Japan, providing a cheap and convenient place to rest for travelers and local business people. However, newer concepts have popped up in recent years, giving travelers unique ways to try out the Japanese-inspired lodging experience.
Here's an overview of what you can expect from a capsule hotel, plus highlights of some of the best capsule hotels around the world.
Capsule hotels originally debuted in Osaka, Japan, in 1979 to provide efficient, inexpensive accommodation. Each guest gets an individual capsule that typically measures about seven feet long by four feet wide and a little over three feet tall. Traditional capsule hotels stack sleeping bunks two tall and side-by-side, meaning you can have dozens of capsules in one big room. As capsules generally only have a pull-down shade or curtain for privacy, guests are typically assigned a locker for valuables.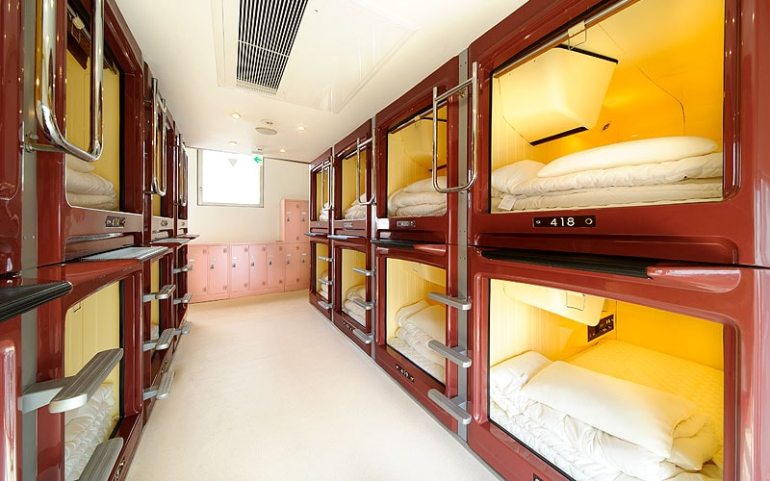 Capsule hotels have become commonplace thanks to Japanese businessmen who worked too late — or stayed out drinking with coworkers — to catch their last train home.
Are capsule hotels cheap?
Traditional capsule hotels are designed to be cheap accommodations for those who don't want to pay for a standard hotel room. However, you can still find plenty of cheap capsule hotels throughout Japan, with some costing as little as $15 per night.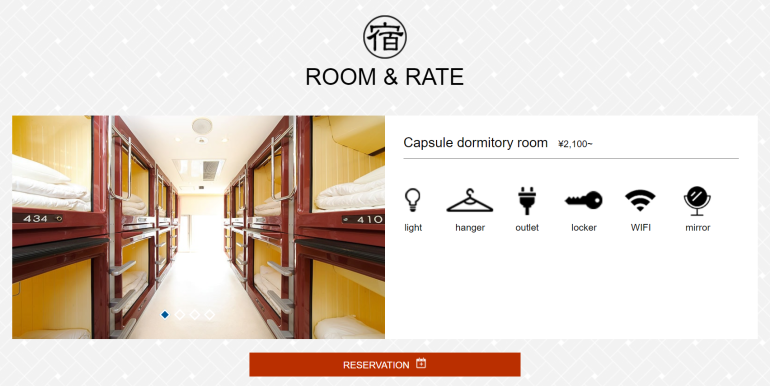 With that said, newer, sleeker and more spacious capsule hotels aren't necessarily cheap. Whether located in prime locations (e.g., Tokyo-Narita airport) or offering unique features (e.g., a view of the Mediterranean Sea), some capsule hotels can rival the cost of traditional hotels.
Another factor to consider is how many people are in your travel group. It's generally much cheaper for a solo traveler to stay at a capsule hotel than a traditional one. But if you're traveling as a group of three, you'll need to pay for three different capsules, tripling the price.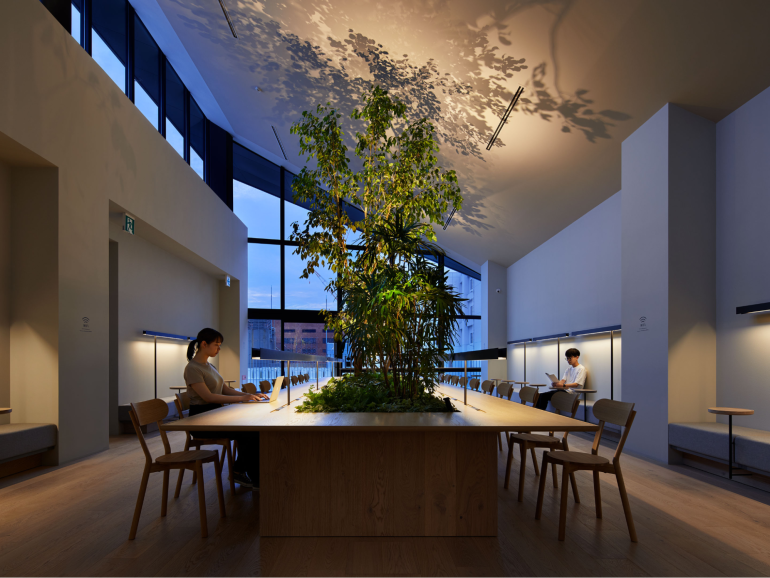 Also, as capsule hotels are generally segregated by gender, you'll only see traveling companions of the opposite gender in public areas, ranging from a simple lobby to grand living spaces.
You'll want to look for a simple, local place if you're on a budget. However, if you're looking for a unique experience, here are six of the best capsule hotels in the world.
Best capsule hotels in the world
1. Nine Hours Capsule Hotels in Japan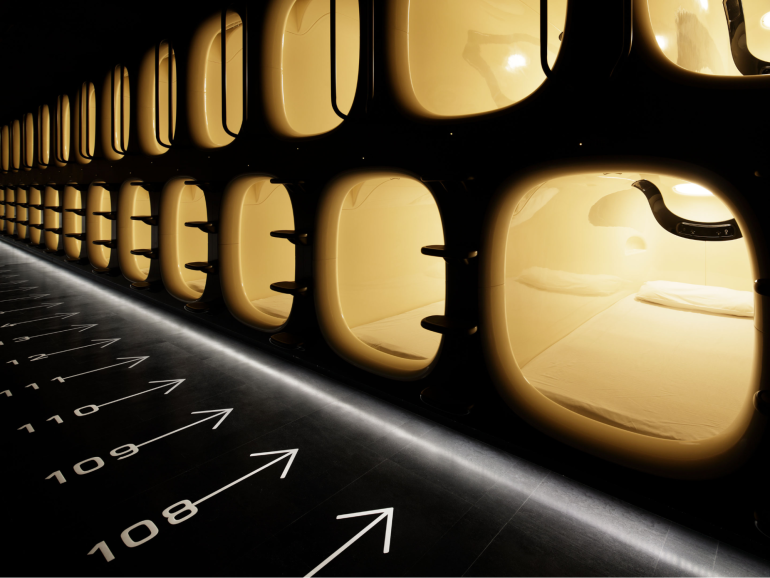 I've stayed at several capsule hotels on this list, and my favorite is the Nine Hours brand. Between the sleek design and directional arrows on the floor, it can feel like you're departing on a spacecraft. And that explorer mentality can make it much easier to climb into the capsule and pull down the shutter to sleep.
Don't worry; you aren't necessarily limited to just nine hours in the facility. Instead, the Nine Hours name is built around taking an hour to wash up, seven hours to sleep and then another hour in the morning to get ready. However, if you need a quick nap, you can rent a Nine Hours capsule midday for around $7 for the first hour and about $4 per hour after that.
2. First Cabin Capsule Hotels in Japan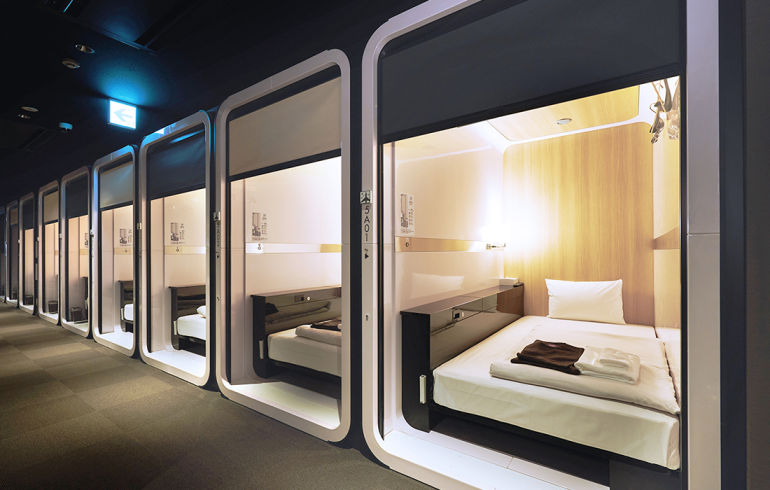 Want to sleep in a first-class "cabin" but don't have enough miles? Well, you can get your chance while still on the ground! First Cabin is a small Japanese chain of around a dozen locations offering four different cabin rooms — from capsule-like "premium economy class" cabins to "first class" standard hotel rooms.
If you want to sit up without worrying about hitting your head, opt for the full-height business-class cabins, as shown above. Unfortunately for aviation lovers, the theme only extends to the cabin names. So no, you won't be sleeping in aircraft seats.
3. Book and Bed Capsule Hotels in Tokyo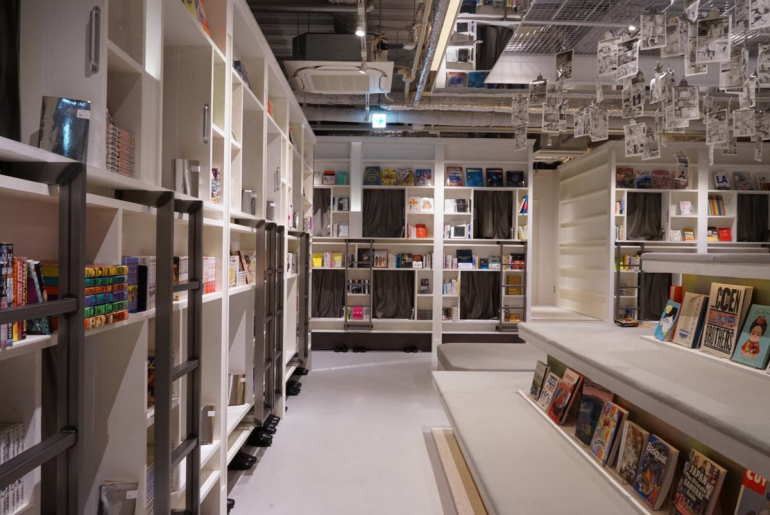 Book lovers rejoice: There's a capsule hotel where you can sleep in the bookcases — literally! These unique capsule hotels are designed to look and function like a bookstore. Find the perfect book and then climb up into your capsule — tucked into the bookcase — to enjoy it until you're ready to sleep.
4. The O Pod Hotel in Tel Aviv, Israel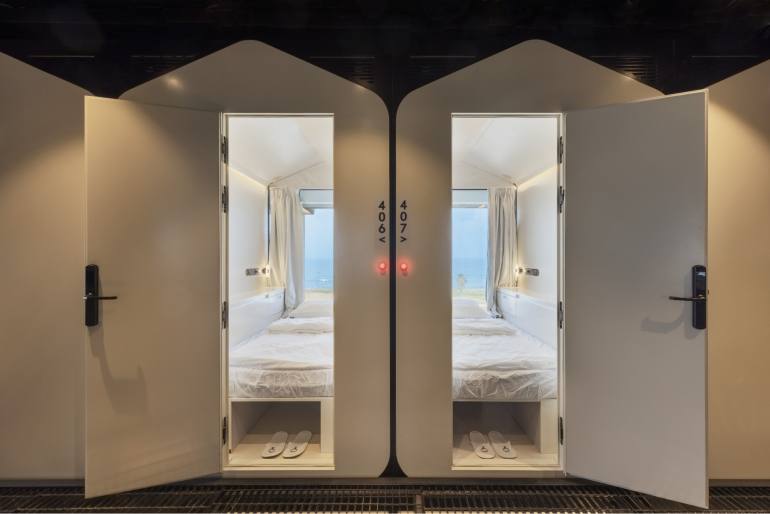 Curious about capsule hotels but wish you had a view? Your wish is granted at The O Pod Hotel in Tel Aviv. Here you can book a capsule hotel bedroom with a view of the Mediterranean Sea. The O Pod Hotel offers a variety of pod sizes, from traditional stacked pods to full-height mini-rooms.
Plus, you don't have to worry about leaving your stuff in your pod or someone mistaking your pod for theirs in the middle of the night. Unlike most Japanese capsule hotels, the O Pod Hotel capsules have locking doors.
5. Petra Capsule Hostel Near Petra, Jordan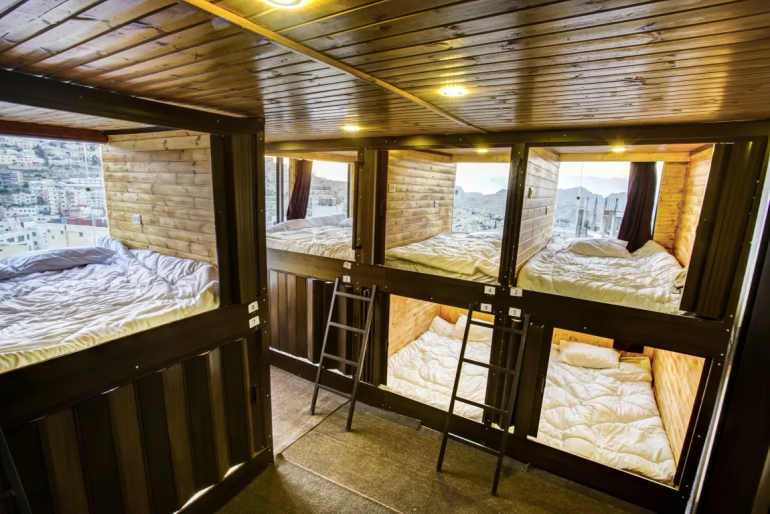 Another capsule hotel with a spectacular view can be found in Petra, Jordan. Set high above the city, capsules have incredible views looking out over Wadi Musa and are located just a short walk from the archaeological site of Petra. Even better, the capsule hotel has earned a 9.6 rating (out of 10) from guests, including perfect scores for location, atmosphere, staff and cleanliness. Unlike some traditional capsule hotels, there's no curfew at this property — for better or worse.
6. Pod Hotels in New York City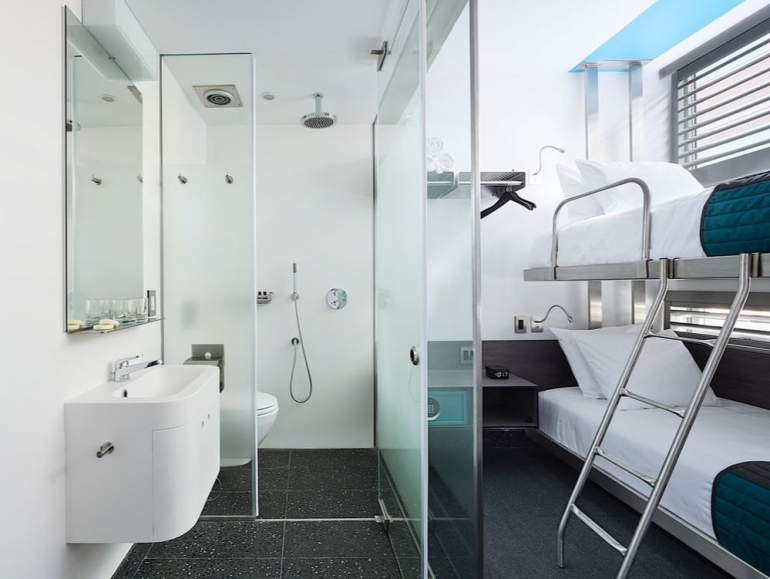 While not truly a capsule hotel, Pod Hotels may come as close as some U.S. travelers want to get to a capsule hotel. This mini-chain operates four locations across New York City offering 110-square-foot hotel rooms. Good news for those that like their private space: All Pod Hotels are fully private and each room has its combined toilet-shower room.
If you're considering staying at a capsule hotel …
Capsule hotels aren't for everyone. If you're claustrophobic, climbing into a small space to sleep probably doesn't sound very appealing. Plus, with so many travelers in the same room, capsule hotels aren't going to provide the quietest atmosphere.
With that said, capsule hotels are a quintessential Japanese lodging experience. So whether you're paying just $15 to get a cheap bed for the night, or exploring a sleek new capsule hotel concept with a view over Petra, don't overlook capsule hotels on your next trip.
Featured image courtesy of the O Pod Hotel.
---
How to maximize your rewards
Get more smart money moves – straight to your inbox
Sign up and we'll send you Nerdy articles about the money topics that matter most to you along with other ways to help you get more from your money.