The Complete Guide to Earning Alaska Airlines Miles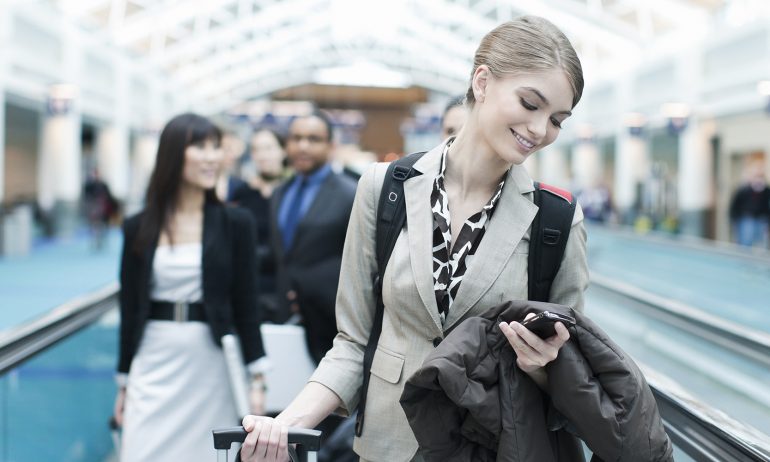 Many or all of the products featured here are from our partners who compensate us. This may influence which products we write about and where and how the product appears on a page. However, this does not influence our evaluations. Our opinions are our own. Here is a list of our partners and here's how we make money.
Alaska Airlines Mileage Plan offers some of the best value in the skies. While other programs devalue their miles and switch to revenue-based earning models, Alaska has upheld the value of its program.
But before you start taking advantage of Mileage Plan, you'll need to earn some miles. In this article we explain eight ways to do so.
Note: This article only covers how to earn redeemable Alaska miles. For info on how to earn elite-qualifying miles, check out our MVP elite status program guide.
This one isn't rocket science. If you take a flight on Alaska Airlines and credit it to your Mileage Plan account, you'll earn miles based on distance.
For most discounted economy fares, including the cheapest "saver fares," you'll earn 100% of miles flown. Refundable fares (those in fare classes M or B) earn a 25% bonus on flown miles, and the highest economy fare classes (Y or S) earn a 50% bonus. First class fares earn a 75% bonus.
MVP elite status members earn an additional bonus on top of the base mileage (not including the fare class bonuses above). This bonus is 50% for MVP members, 100% for MVP Gold and 125% for MVP Gold 75k.
Confused? Check out the calculator below to see how these bonuses work.
Note: The minimum mileage earned for any segment is 500 miles. So even if you take only a short 100-mile hop, you're guaranteed to earn 500 miles.
Fly with Alaska's partner airlines
Alaska is not part of an official airline alliance but has partnered with a unique combination of airlines from around the world. You can earn miles by traveling on these partners and crediting the flight to your Alaska Mileage Plan account.
Just like Alaska-operated flights, you'll earn miles based on the distance flown. However, most discounted economy tickets will earn less than 100% of miles flown. In fact, for deeply discounted economy fares, you'll earn only 25% of flown miles on most partners.
| | Miles earned in lowest fare class |
| --- | --- |
| | |
| | |
| | |
| | |
| | |
| | |
| | |
| | |
| | |
| | |
| | |
| | |
| | |
| | |
| | |
| | |
| | |
| | |
On the flip side, premium cabin travel (first and business class) can be especially valuable on partners. The bonus miles earned for premium fares differs by partner, but many offer double miles or more.
Note that flights must be both sold and operated by the same partner airline to qualify for earning Alaska miles. That means, for example, if you book a British Airways flight operated by Iberia, you won't earn Alaska miles. This can get especially tricky for Oneworld alliance partners, so be vigilant when booking.
Use the Alaska Airlines credit card
You earn 3 miles for every $1 spent with Alaska Airlines, including airfare and in-flight purchases like food. It also earns 1 mile per dollar spent everywhere else.
The Alaska shopping portal includes rotating offers to earn bonus miles when using the Alaska Airlines Visa Signature® credit card at participating retailers. These offers range from underwhelming to highly valuable and are worth checking periodically or before making a major purchase.
It takes a lot of spending on this card to earn award flights given that they start at 5,000 miles, but the card still offers a good way to supplement miles earned from flying.
You can always buy Alaska miles directly through Points.com, but this is usually not a good idea. The value of those miles rarely exceeds the cost, even when Alaska runs exciting-sounding promotions like 50% bonus miles.
There are a few cases where buying miles directly makes sense:
You need only a few more miles to make an award reservation.

You have a specific premium cabin redemption in mind.
Reach MVP Gold 75k status
Those lucky few who fly enough to earn Alaska's top elite tier automatically receive 50,000 extra miles. That's on top of the 125% bonus earned by Gold 75k members, making it one of the more valuable airline elite statuses.
Note that the 50,000-mile bonus does not kick in for those who receive status matching from another airline; you have to put in the miles to earn these miles.
Use the Mileage Plan shopping portal
Shopping portals offer a nifty, if sometimes cumbersome, way to earn extra rewards points and miles. The Alaska shopping portal lets you earn extra Alaska miles when you shop at certain retailers (on top of whatever rewards you receive from the credit card you use to pay).

Most offers let you earn 1 or 2 Alaska miles per dollar spent. Since we value these miles at 1 cent each, this adds a small cherry on top of your earnings — but doesn't provide tons of value. However, Alaska often rotates through various promotional offers, such as the 4x miles per dollar spent at GNC pictured above, which can provide plenty of bang for your rewards buck.
Log in through your Mileage Plan account to see the current offers.
Transfer from Marriott Bonvoy
File this under the "only when desperate" category of reward transfers. Marriott lets you transfer Bonvoy rewards points to Alaska at a 3:1 ratio, meaning 3 Bonvoy points become 1 Alaska Miles. We value Bonvoy points at 0.9 cent and Alaska miles at 1 cent.
That said, if you're trying to clear out a few remaining Bonvoy points, or are reaching for a specific Alaska redemption and need just a few more miles, keep this transfer partnership in mind.
Sign up for Mileage Plan dining rewards
The Alaska dining rewards program lets you earn extra redeemable miles when eating at specific restaurants. That might sound a lot like the shopping portal described above, but it's slightly different.
To take advantage of this program, you'll connect a credit card to your Alaska dining account. Then, when you dine at a participating restaurant, you'll automatically earn the bonus miles.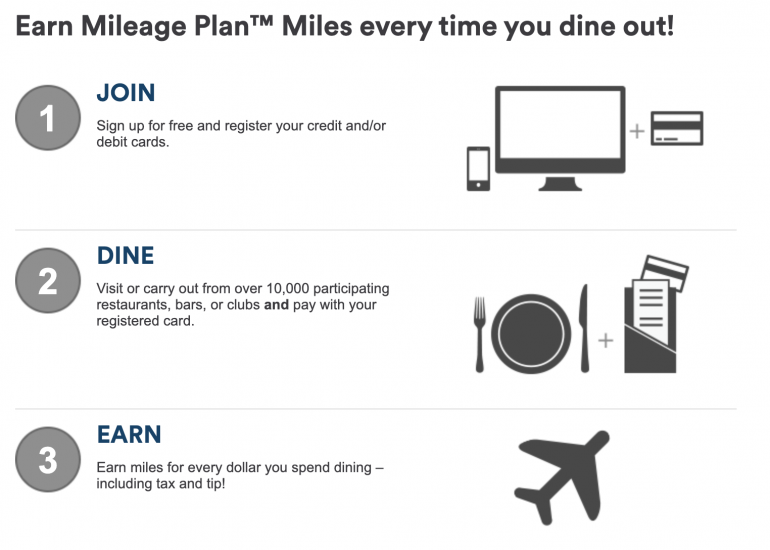 Keep in mind that the attached credit card does not need to be one of Alaska's co-branded cards (even if the website makes it look otherwise). Also, it's usually easier to "set and forget" this kind of promotion, rather than determine where you'll eat based on the few extra miles you might earn. Every once in a while you'll dine at a participating restaurant and — voila — miles will appear in your account.
Frequently asked questions
---
How to Maximize Your Rewards