Are You a Points and Miles Hoarder? Here's How to Get Over It
Points and miles often lose value over time. When in doubt: Spend, don't save.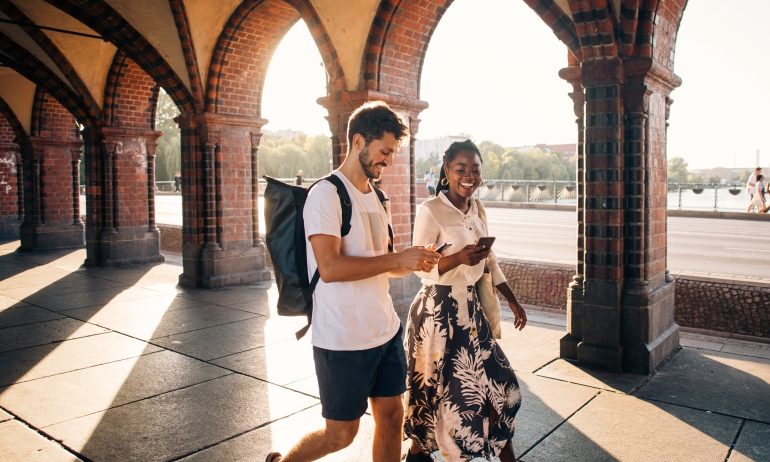 Many or all of the products featured here are from our partners who compensate us. This influences which products we write about and where and how the product appears on a page. However, this does not influence our evaluations. Our opinions are our own. Here is a list of our partners and here's how we make money.
Most personal finance advice boils down to this: Save as much as you can, and spend as little as you can.
That's the simplest way to accumulate wealth, build investment income and achieve financial independence (even if it's not so simple in practice).
Yet when it comes to travel rewards — those points and miles earned through airline, hotel and credit card programs — this conventional wisdom is turned on its head. Saving a million miles might sound impressive, but it's generally a poor financial decision.
"I hear all the time from business travelers who 'saved their miles for retirement,' and are devastated to learn that the purchasing power of their miles isn't what it would have been five, ten, fifteen years ago," Tiffany Funk, co-founder and president of travel rewards booking search tool Point.me, said in an email.
"Programs have successfully made loyalty currencies feel so valuable that people are often reluctant to use them because they are afraid they are giving up too much value."
Several factors explain why hoarding travel rewards isn't a great idea:
Points devalue over time. Although 2022 was a rare exception where many points became more valuable because of the relative cost of cash fares, rewards generally lose their value over time.

They're un-investable. Unlike dollars, which can be invested to reap the benefit of compound interest over time, travel rewards just sit there.

Some points expire and programs can always go belly-up. There's nothing guaranteeing the value of points and miles except the companies offering them.
Yet, despite these facts, the saving habit can be hard to undo. Especially for those with a psychological bias toward "maximization."
Can't get no satisfaction
Analysis paralysis can pose one of the biggest challenges to inveterate points and miles hoarders. Making the decision to spend that pile of rewards accumulated during the pandemic is one thing. Actually spending them is another.
"Airline revenue systems are intentionally opaque," Funk said. "So even if your credit card offers the ability to transfer points to partners, your bank literally doesn't have the mechanisms to guide you through which partner makes sense for a given trip, what the expected pricing should be or even how to book flights with that program."
This opacity freezes many would-be spenders in their tracks, making them second-guess whether a given redemption offers the best value.
This bias toward getting the most value, while positive on its surface, can lead to a spiral of comparison shopping and waiting for the perfect redemption.
"I just give the advice not to overthink it," says Adam Nubern, a certified public accountant who specializes in serving digital nomads.
"Don't get caught up in the maximizing the redemption value rat race. Then you have to keep up with the program changes and all that. How many hours do you spend researching that? Do you want a part-time job as a points maximizer?"
Not only does this "maximizer" mentality lead to more hoarding, it can also make you unhappier.
A 2018 study by the Department of Psychology of Chengdu University in China found that maximizers tend to score lower on scores of overall well-being than those who accepted "good enough" options.
In other words, those who obsessed over the best purchase were less happy with the outcome than those who took a more relaxed approach, so-called satisficers.
The term "satisficing," a combination of "satisfy" and "suffice," is a decision-making process that involves collecting enough information to make an acceptable choice. It's a great way to overcome travel reward overaccumulation.
Take charge of your points
Travel rewards bloggers have long hyped those redemptions that offer the absolute best value.
Taking a first-class flight to Asia, for example, might offer 5 cents per mile in value, while an economy flight within the U.S. could yield only 1 or 2 cents per mile. This creates an incentive to use miles for the most lavish, luxurious options.
But think about it this way: Those high-end redemptions only offer more value because the cash equivalent is so high.
A round-trip flight to Asia can easily cost $10,000 when paying cash, which makes points and miles redemptions seem like a great value — but only by comparison.
Instead, travelers sitting on a cache of points should keep it simple.
Taking a flight to visit family? Use airline miles. Looking for a hotel during a road trip? Use credit card or hotel points. These redemptions might not get many likes on Instagram, but they'll burn through those quickly depreciating rewards.
Just make sure the redemption you choose doesn't offer value too far below baseline. Use an online calculator to compare the value of using rewards or paying cash.
But, when in doubt: Use those points.
"I think, 'Well, dang, I don't have to use actual money, so let's go," Nubern says. "I try not to get caught up in that decision fatigue. In my mind, I'm not using a dollar, so any kind of redemption is great, and I just go for it."
This article was written by NerdWallet and was originally published by The Associated Press.
---
How to maximize your rewards
Get more smart money moves – straight to your inbox
Sign up and we'll send you Nerdy articles about the money topics that matter most to you along with other ways to help you get more from your money.