What Flyers Need to Know About REAL ID for Travel This Fall and Beyond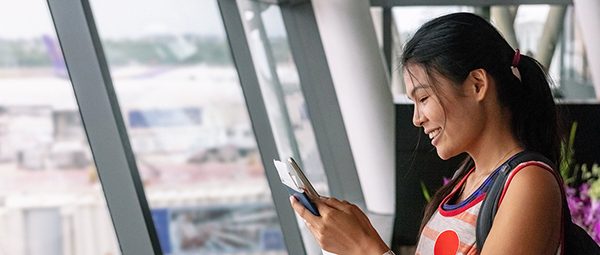 Many or all of the products featured here are from our partners who compensate us. This may influence which products we write about and where and how the product appears on a page. However, this does not influence our evaluations. Our opinions are our own. Here is a list of our partners and here's how we make money.
Note: NerdWallet strongly discourages traveling in the near future while the coronavirus continues to spread. Check the CDC and State Department websites for current guidance and travel restrictions. Please use the content of this article only to help inform future travel plans.
---
---
As most travelers know, you need a passport to fly from the U.S. to another country on an international flight, and that won't change.
But traditionally, you've been able to use your driver's license to travel on an airline domestically. This policy was originally supposed to change on Oct. 1, 2020.
However, given the global coronavirus pandemic, President Donald Trump announced that the deadline for obtaining a REAL ID driver's license has been extended until Oct. 1, 2021. This extension makes a lot of sense given that many states have asked residents to practice social distancing and various forms of shelter-in-place. Crowded DMV locations would be the opposite of social distancing.
Although there is no longer a rush to get a REAL ID, it's still important to learn what the REAL ID is and whether you need it.
The REAL ID Act is a federal law that was passed in 2005 in response to the 9/11 attacks. The goal was to set standards for sources of identification used to enter federal facilities and fly on commercial aircraft, which are regulated by the federal government.
The Department of Homeland Security (DHS) then announced plans to phase in more secure driver's licenses that are compliant with REAL ID guidelines. These require applicants to provide documents that show the following as proof of identity:
Primary address (two items).
It has taken several years to implement the REAL ID Act because driver's licenses are issued by states' departments of motor vehicles, so each state had to comply with the requirements outlined in the act before issuing new IDs to residents.
There are a few things contributing to the confusion surrounding REAL ID. Some states have started issuing Enhanced Driver's Licenses (EDL), and they work the same as REAL ID. Those states include New York, Michigan, Minnesota, Vermont and Washington.
To figure out whether your license is compliant, look for a black or gold star in the upper right-hand corner, like this: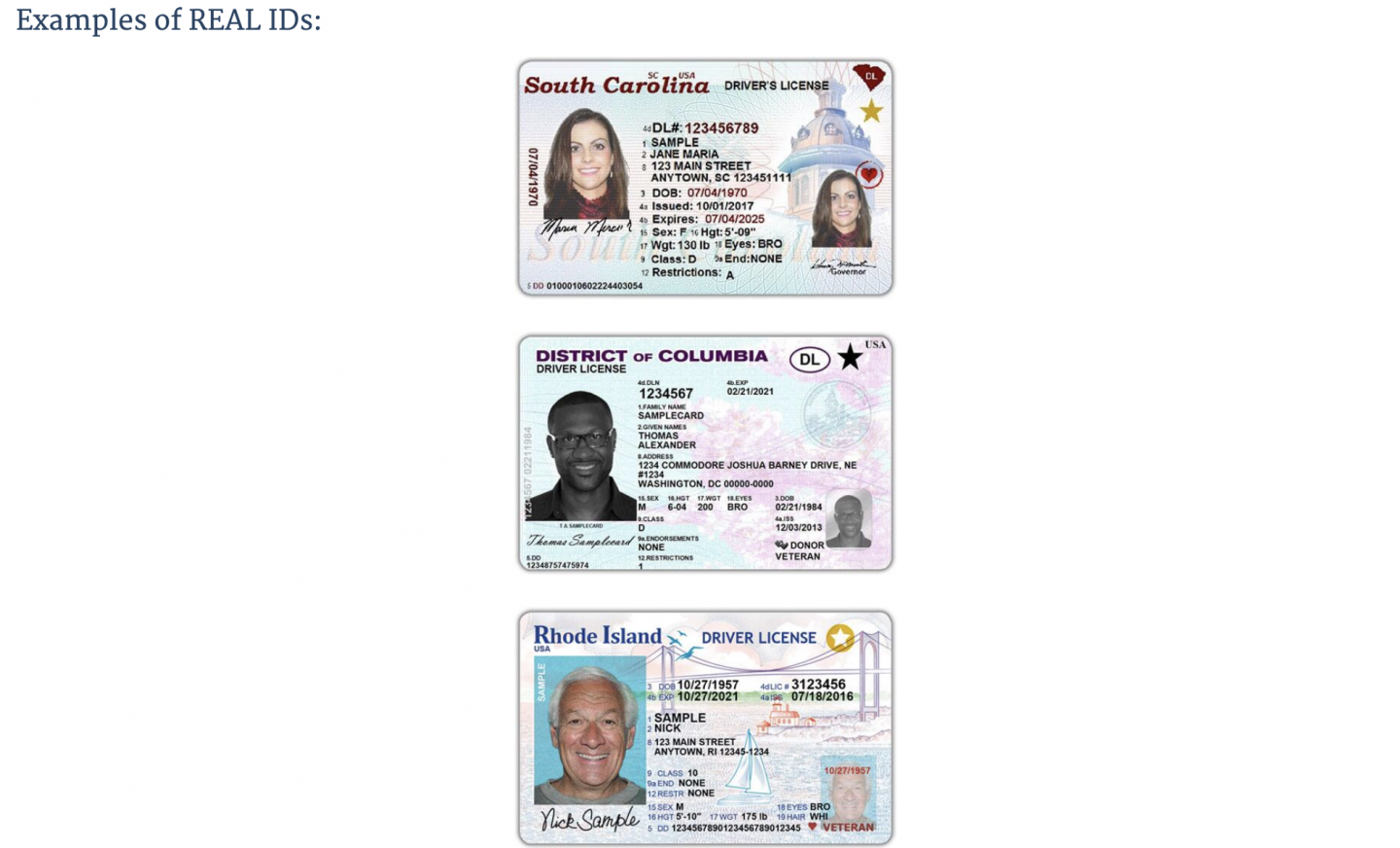 How will this affect your travel?
Once the new policy goes into effect, domestic airline passengers who are older than 18 will need to have a REAL ID or other acceptable identification (this could be a passport) to get past TSA security. That said, there's no rush to get a REAL ID now that the deadline has been extended.
There are a few other forms of ID beyond a REAL ID, passport or EDL that can be used to board a domestic flight, including:
With the postponement of the Oct. 1 deadline, you don't need to hurry to get a REAL ID if you don't yet have a driver's license that satisfies the security requirements or another acceptable form of ID.
That said, once the eventual date draws near, DMVs will likely have a backlog of requests to process. So it may make sense to apply for a REAL ID as soon as feasible if you don't have an alternative ID that will get you past airport security.
---
How to Maximize Your Rewards