Why a Farm Stay Was the Perfect Escape This Summer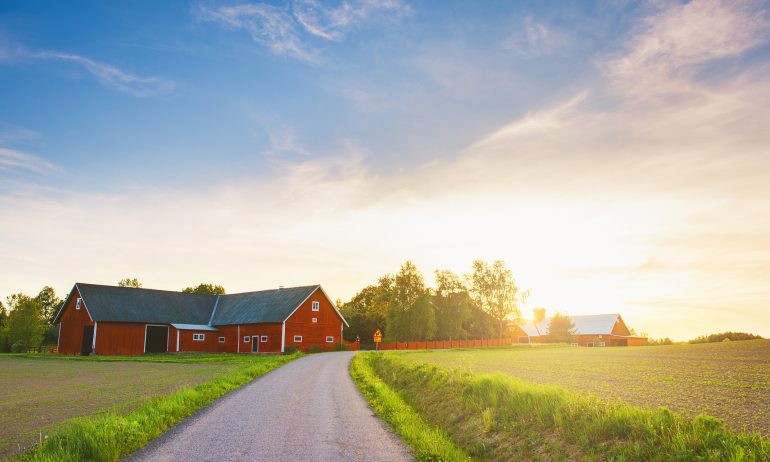 Many or all of the products featured here are from our partners who compensate us. This may influence which products we write about and where and how the product appears on a page. However, this does not influence our evaluations. Our opinions are our own. Here is a list of our partners and here's how we make money.
When I first started working remotely just a month before the coronavirus hit, my mind immediately ran through a montage of different versions of my life. The choices were spinning and a bit overwhelming. You can ask my co-workers. I was considering becoming a digital nomad, touring with Disney on Ice or moving to a ski town for the winter. But one idea that's always stuck out to me is living on a farm. Maybe it's a dream related to all those children's books set in a big red barn or nostalgia for stopping at a produce stand for fresh corn on the way to the beach.
But with the global COVID-19 pandemic, the ideas I had for what my remote life could look like came to a halting stop. I was no longer dizzy with choices. After the novelty of Zoom happy hours wore off, I was desperate for some outdoor space since I had been cooped up in my tiny apartment. The farm idea still seemed like the perfect escape.
Here's how I found my way to a farm during the pandemic and saved on travel along the way.
Find a farm, stay for free
With the uncertainty in the economy, I wasn't looking to spend a lot of money on a farm stay. I found a good fit through Worldwide Opportunities on Organic Farms (WWOOF), an organization that connects organic farmers with people who are willing to volunteer. In exchange for helping out on the farm, WWOOFers get free food and lodging on the property. Other organizations, like Workaway, offer a similar work-exchange program, so it requires doing a bit of research to find the best option for you.
Then I had to find the right farm. I had a few requirements:
Within a day's drive from my home in L.A.

Near some place with great hiking trails and parks to explore.

I wanted to work with animals.

A host that was okay with me doing my remote job along with the farm work.
I sent a few inquiries to different farms until I found the perfect one: a woman-run ranch in Mariposa, California, one of the gateway towns to Yosemite National Park. We had a call before I came to hash out the arrangements and check my safety practices to avoid spreading the coronavirus. I certainly didn't want to bring the virus to this small town.
From the moment I arrived, the pace of life changed drastically. And if you think farm life is slow, you'd be wrong. There's always something to do. I pulled up to a house with an ivy-covered front porch and was immediately invited to hop in the car and help pick up a piglet from a neighboring farm.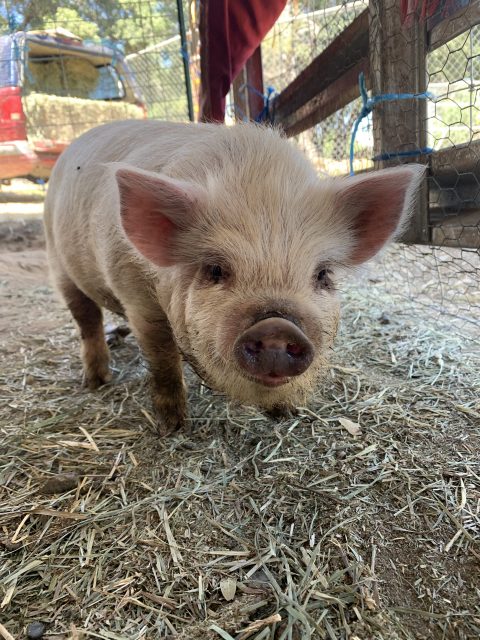 Then I got a tour of the place I was staying in, got introduced to the many animals, learned to make fried zucchini blossoms stuffed with ricotta cheese and, later, settled into my room in my house. And that was just the first day. Considering my life during the pandemic consisted of working and maybe exercising, this was far more variety in one day than I usually had in a week.
My days became packed with new experiences, which was exactly what I needed. I got up early, helped give the animals water and hay, and always had a new project to work on. I helped give the piglet a bath and groom the alpacas.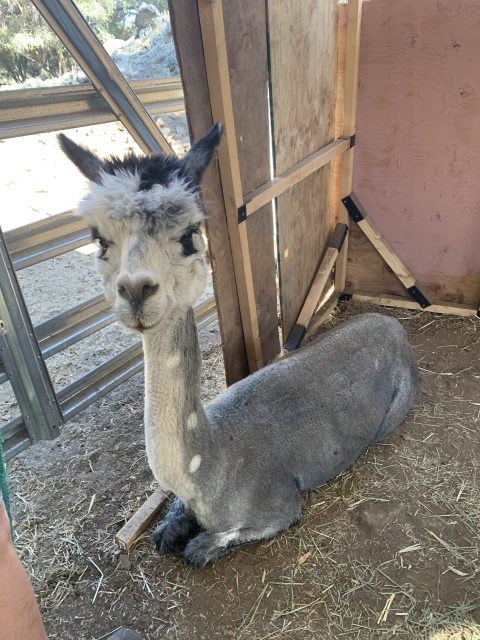 I hung netting to protect the chicken coop during wildfires and watered the vegetables. It wasn't always easy. I shoveled a lot of poop, but it was a small price to pay to travel to such a beautiful place when many other people couldn't travel.
Exploration opportunities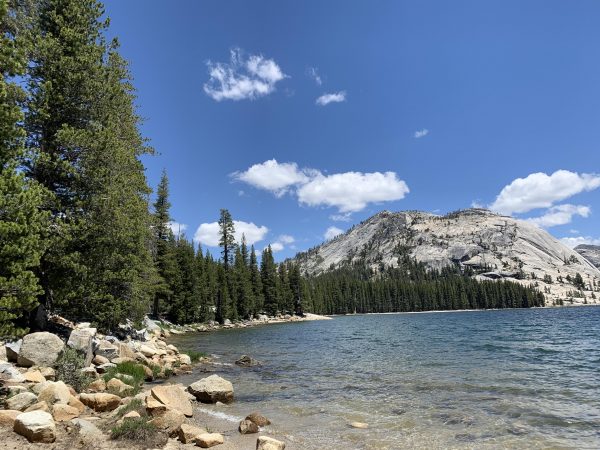 In the afternoons, when I was finally done with my remote job and farm work, I would go into Yosemite National Park, armed with recommendations from my knowledgeable WWOOF host. This is a truly special time to visit the park because the capacity limits make it less crowded than usual. I was on some trails without seeing a single other person, and I never had trouble finding parking. Unlike many other high-season tourists, I could appreciate the one-way roads that curved their way through the valley and meadows and see the wildlife that had reclaimed their space while visitors were away.
The best part of my trip, though, was getting to know my WWOOF host. She was so eager to share the knowledge and history of the region, along with her expertise as a farmer. My favorite part was sharing meals with her, which usually included a quick trip out to the garden to get fresh vegetables or eggs to cook up. Then we'd eat a delicious meal on the porch, watching the afterglow of sunset fade across the mountains. Surrounded by animals and mountains, it felt like I was safe and distanced, but never alone.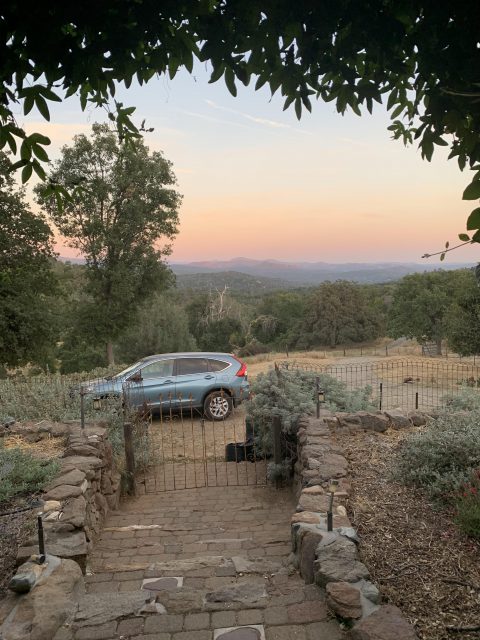 Tips for your own farm stay
Using a work-exchange program like WWOOF: This is a great way to save money, but you have to be willing to put in the work. Make sure you are transparent about your commitments and talk with your WWOOF host about work expectations.

Check what's open before you go: Yosemite, for example, currently requires reservations, so make sure any parks you want to visit actually have tickets available for you to enter.

Stay safe: I felt safe during my stay because my WWOOF host only hosts one WWOOFer at a time, and the county had a very low number of cases when I went. If you are thinking of doing a farm stay, do everything you can to minimize the risk to the community by wearing a mask and getting tested before you go. Many of these farms are in small towns and they could get overwhelmed easily with community spread. For example, Mariposa County, where I stayed, had only two ICU beds. That's why it's so important to take extra precautions.
If you can travel safely, a farm stay can offer a much-needed change of pace and great views in today's social distancing world. Depending on how far you have to travel to get there, take the time to plan out your use of the appropriate travel credit cards for bonus points on food, gas and lodging on the way (if needed). If your trip requires a plane flight, know the new policies and take stock of what points or airline credits (from your travel credit cards) you may have access to in order to travel on the cheap.
---
How to maximize your rewards
Get more smart money moves – straight to your inbox
Sign up and we'll send you Nerdy articles about the money topics that matter most to you along with other ways to help you get more from your money.