4 Best Medical Loans for Bad Credit in 2023
Featured partners for Personal Loans
OneMain prioritizes a borrower's ability to repay on a loan application. Rates are high, but this lender provides fast funding to borrowers with low credit scores.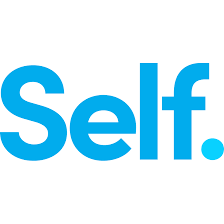 On-time payments can get your credit profile off to a good start or help you recover from a mistake.
Popular lender pick
One of the most popular lenders on this page. Other visitors like them, we think you will too!
Best Medical Loans for Bad Credit in 2023 From Our Partners
| | | | | | Learn more |
| --- | --- | --- | --- | --- | --- |
| Upgrade | Best for Medical loans for bad credit | | | | |
| Upstart | Best for Medical loans for bad credit | | | | |
| Universal Credit | Best for Medical loans for bad credit | | | | |
| OneMain Financial | Best for Medical loans for bad credit | | | | |
Medical loans for bad credit — rates, amounts, terms
Here are key factors to understand about bad-credit medical loans.
Interest rates: Annual percentage rates for personal loans typically range from 6% to 36%. Low-credit borrowers will likely receive a rate at the higher end of that range. While your credit score can play a significant factor in how lenders determine the APR you receive, some lenders that target bad-credit borrowers may consider additional criteria like education or job history.
Fees: Some lenders charge origination fees to cover the cost of processing the loan. These fees can range from 1% to 10% of the loan amount, and they're typically deducted from your loan. Also check for potential prepayment or late fees.
Loan amounts: Depending on the lender, personal loan amounts can range from $1,000 to $50,000. Borrowers with low credit scores may not qualify for the highest loan amounts. Once you are approved, lenders will disburse the loan as a lump sum, which you repay in monthly installments.
Loan terms: Loan terms — the period during which you must repay the loan — range from two to seven years. A shorter term may mean higher monthly payments, while a longer term can cost more in interest.
For example, here's how the loan term affects a $5,000 loan with a 21% APR:
How to get a medical loan with bad credit
Check your credit. Your credit score can determine if you qualify for a loan and how much you can get. Review your credit report to know your credit score and to check for any incorrect delinquencies or potential errors. Try to resolve past-due balances on your accounts since missed payments can significantly impact your credit scores.

Figure out how much you need and can budget for. Your medical expense will often determine how much you need to borrow, but you can also use a personal loan calculator to figure out what you can afford. You'll want to get a medical loan with payments that fit within your budget.

Get pre-qualified. Most online lenders allow you to pre-qualify for a loan using a soft credit check. This means you can know if you'll be approved without negatively impacting your credit score. Pre-qualifying also allows you to see potential loan terms, APRs, amounts and payments, so you can compare offers and choose one that gives you the amount you need with payments you can afford.

Add a co-borrower or collateral: Co-signed, joint or secured loans are less risky for lenders and can increase your likelihood of approval. You may even get a lower rate. With co-signed loans, the co-signer is responsible for repaying the loan if you miss payments. A secured loan requires collateral that you can lose if you default.

Apply. Once you choose a loan that best fits your needs, you can formally apply. Online lenders make the application simple to complete and have the funds deposited into your bank account after approval.
How to compare medical loans for bad credit
Affordable APRs and payments: APR is the total cost of a loan, including interest and fees. It allows you to make an apples-to-apples comparison between loan costs. Look for lenders with rates below 36%, which is the maximum that financial experts agree is affordable.
Credit reporting: Making consistent on-time payments toward your loan can help improve your credit. So, choose a lender that reports your payments to at least one major credit bureau — and preferably all three.
Funding time: Consider the amount of time it will take to receive funding. Is the medical expense an emergency expense or a procedure planned for the future? Some online lenders approve and disburse loan funds within 24 hours after approval, while others take up to a week.
Customer support: Some lenders provide support through multiple customer contact channels including an app, while others may offer assistance by phone or email only. Consider how you would like to manage your account and the level of customer support you might need.
Other features: Depending on the situation, some lenders provide features like hardship plans or flexible payment options that may help if you hit a financial speed bump. They may also offer free financial education resources.
Other ways to pay medical bills
It's best to consider a medical loan only after you've tried low- or no-cost options. Here are other funding options to help you cover medical costs.
Payment plan: Medical providers may offer payment plans that allow you to pay a medical bill in monthly installments, typically with no interest. The amounts and terms depend on the agreement you negotiate with the physician.
Family loan: A family loan can be a low-interest option to fund medical expenses. A successful arrangement includes a formal written agreement outlining interest and terms between both family members. Also, consider IRS guidelines and the impact a family loan can have on the relationship.
Credit union loan: Credit unions are not-for-profit organizations that may offer loans with lower interest rates and more flexible terms than online lenders. During the application process, they are also more likely to consider your overall financial picture. However, credit unions require membership, and many don't offer an option to pre-qualify.
CareCredit: CareCredit is a specialty credit card for financing health care expenses. CareCredit doesn't have a minimum credit score requirement and considers factors like income and credit history in addition to your score. Its standard APR is 26.99%, but participating physicians may offer promotional financing options like zero-interest deals, which require you to pay the balance in full by a set time to avoid retroactive interest charges.
Nonprofit or charity: The Patient Advocate Foundation and the National Organization for Rare Disorders are examples of nonprofit organizations that offer payment assistance for medical expenses like copays, medications and treatment. PAF works with insured patients who have chronic illnesses, while NORD supports patients with rare diseases.
Last updated on December 21, 2022
Methodology
NerdWallet's review process evaluates and rates personal loan products from more than 35 technology companies and financial institutions. We collect over 50 data points from each lender and cross-check company websites, earnings reports and other public documents to confirm product details. We may also go through a lender's pre-qualification flow and follow up with company representatives. NerdWallet writers and editors conduct a full fact check and update annually, but also make updates throughout the year as necessary.
Our star ratings award points to lenders that offer consumer-friendly features, including: soft credit checks to pre-qualify, competitive interest rates and no fees, transparency of rates and terms, flexible payment options, fast funding times, accessible customer service, reporting of payments to credit bureaus and financial education. Our ratings award fewer points to lenders with practices that may make a loan difficult to repay on time, such as charging high annual percentage rates (above 36%), underwriting that does not adequately assess consumers' ability to repay and lack of credit-building help. We also consider regulatory actions filed by agencies like the Consumer Financial Protection Bureau. We weigh these factors based on our assessment of which are the most important to consumers and how meaningfully they impact consumers' experiences.
To recap our selections...
NerdWallet's Best Medical Loans for Bad Credit in 2023
Frequently asked questions
Can you get a medical loan with bad credit?

Some lenders that offer medical loans accept borrowers with bad credit, but you may receive a higher interest rate or lower loan amount. Avoid loans with interest rates over 36%, and compare multiple lenders to receive the best rate. Learn how to get a personal loan with bad credit.

How do I qualify for a medical loan?

To qualify for a medical loan, compare multiple lenders to understand their eligibility requirements for credit scores, income and debt. Then, pre-qualify with multiple online lenders to see the interest rates, loan terms and loan amounts you may receive.