Best of
10 Best Online Mortgage Lenders of April 2020
At NerdWallet, we strive to help you make financial decisions with confidence. To do this, many or all of the products featured here are from our partners. However, this doesn't influence our evaluations. Our opinions are our own.
Online mortgage lenders offer convenience, automation and digital tools. Browse our picks for the best online lenders.
Summary of Best Online Mortgage Lenders of April 2020
| Lender | Best For | Minimum Credit Score | Minimum Down Payment | Learn More |
| --- | --- | --- | --- | --- |
| Rocket Mortgage | mobile experience | 620 | 3% | |
| Better.com | customer service | 620 | 3% | |
| Quicken Loans | first-time home buyers | 620 | 3% | |
| NBKC | online lending overall | 620 | 3% | |
| Fairway Independent Mortgage | government loans | N/A | 3% | |
| Reali Loans | refinance | 620 | 5% | |
| SoFi | refinance | N/A | 10% | Read review |
| Guaranteed Rate | customer service | 620 | 3% | Read review |
| SunTrust | first-time home buyers | 620 | 3% | Read review |
| Bank of America | online lending overall | 620 | 3% | Read review |
Rocket Mortgage: NMLS#3030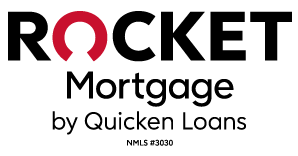 Better.com: NMLS#330511
Great for digital convenience

Quicken Loans: NMLS#3030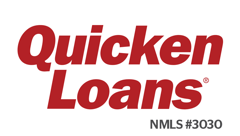 NBKC: NMLS#409631
Great for Great for first-time home buyers | digital convenience | customer service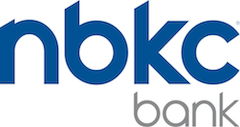 Fairway Independent Mortgage: NMLS#2289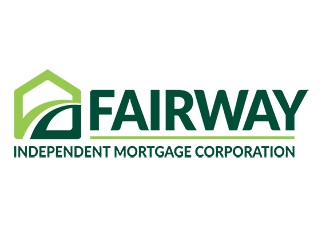 Reali Loans: NMLS#991397

SoFi: NMLS#1484615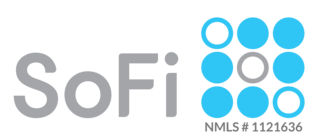 Guaranteed Rate: NMLS#2611

SunTrust: NMLS#2915

Bank of America: NMLS#399802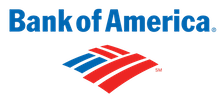 Online mortgage FAQ
What is an online mortgage?
The term "online mortgage" is used to refer to a mortgage from a lender that has no physical presence, like Quicken Loans. That definition has broadened, as even banks with brick-and-mortar branches all across the country — like Bank of America — offer robust online mortgage capabilities.
When NerdWallet gathers the top online mortgage lenders, we look for lenders that let borrowers apply, upload necessary documents and track the entire loan process via an app or a mobile-friendly website. But you'll find plenty of lenders who offer even more online conveniences, like online preapproval, custom rate quotes or the ability to live chat with an actual person.
» MORE: Get an overview of the homebuying process
How does an online mortgage work?
The exact process varies depending on the lender. But in general, an online mortgage should allow you to accomplish key tasks like getting rate quotes, filling out an application and providing documents without having to sit down with a loan officer. In some cases, you may not even need to dig up all of the documents yourself.
Rocket Mortgage, for example, will electronically access necessary information from government agencies, financial institutions and employers (with your permission, of course). It claims finding all your information online can take days off the closing process.
Though with some online mortgage lenders you'll still close the loan in person, "eClosings" are becoming more common. For example, Fairway Independent Mortgage lets some borrowers opt for a digital closing — once you've reviewed all the necessary documents, the actual closing can take as little as 15 minutes.
» MORE: Applying for a mortgage, step by step
How do I find online mortgage lenders?
Scroll up! We've already suggested 10 terrific options. But if you're trying to figure out the best online mortgage lender for you, you may want to look for a lender that suits your specific situation. For example, NKBC Bank earns high marks both for online experience and as a top lender for first-time home buyers.
Even if you're looking for online convenience, location matters. Some top online mortgage lenders, including Reali and Better.com, aren't available to borrowers in every state.
» MORE: Browse all of NerdWallet's mortgage lender reviews
What types of online mortgages can I get?
Offerings vary by lender, but with a bit of searching, you can find an online mortgage lender for virtually any type of home loan. For example, in addition to conventional loans, SunTrust online mortgage options include jumbo loans, VA loans, FHA loans and USDA loans, plus refinancing and home equity lines of credit. SoFi offers jumbo loans with down payments as low as 10% for qualified borrowers and doesn't require mortgage insurance for these super-sized loans even with a down payment that's under 20%.
» MORE: How to choose the right mortgage for you
How do I choose an online lender?
When you're evaluating online lenders, consider your goals. In addition to being sure that they offer the kind of mortgage you need, think about what's important to you outside the application and approval process — after all, this could be a long-term relationship. Check out customer service options. Guaranteed Rate, for example, earns high marks for customer satisfaction.
» MORE: Tips for finding the right online lender
Can I get an online mortgage loan with bad credit?
It's possible to get an online mortgage with bad credit, but you'll want to do some homework before submitting any applications. Look at lenders' minimum credit scores and pay attention to whether those minimums are for a conventional or FHA loan. Mortgages backed by the Federal Housing Administration often have lower minimum credit score requirements.
» MORE: How to find a mortgage lender when you have a low credit score
The beauty of filling out an online application for pre-approval is that it's fast, but the downside is that you can't explain your financial background or credit history to a computer. If you've got a credit score that needs improvement or limited credit history, you may want to look for online mortgage lenders willing to consider nontraditional credit data.
More from NerdWallet
Last updated on January 22, 2020
Methodology
NerdWallet's selection of mortgage lenders for inclusion here was made based on our evaluation of the products and services that lenders offer to consumers who are actively shopping for the best mortgage. The six key areas we evaluated include the loan types and loan products offered, online capabilities, online mortgage rate information, customer service and the number of complaints filed with the Consumer Financial Protection Bureau as a percentage of loans issued. We also awarded lenders up to one bonus star for a unique program or borrower focus that set them apart from other lenders. To ensure consistency, our ratings are reviewed by multiple people on the NerdWallet Mortgages team.
To recap our selections...
NerdWallet's Best Online Mortgage Lenders of April 2020