Advertiser Disclosure
4 Ways to Earn More Interest on Your Money
Reap a higher return by stashing your cash in a high-yield savings or checking account, a CD ladder, or a credit union.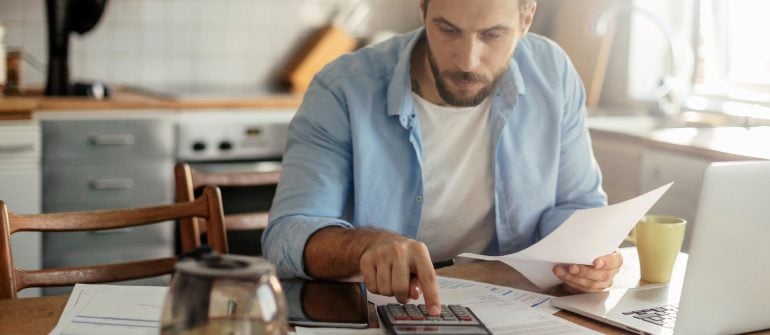 ---
Moving your money into accounts with higher yield can earn you hundreds more in a year.
1. Switch to a high-interest online savings account
Online banks have no branches, but they generally have lower fees and higher interest rates. Savings rates at online banks can reach upward of 1.5% — compare that to the national savings average of 0.07%. Switching a portion of your savings balance to an online bank will line your pocket with some extra cash.
Compare three online savings options
























APY

1.85%




---





Monthly fees

$0




---





Bonus Features

Excellent CD options





APY

1.85%




---





Monthly fees

$0




---





Bonus Features

Large ATM network





APY

1.75%




---





Monthly fees

$0




---





Bonus Features

Solid CD options





See more high-yield savings accounts
2. Look for a high-yield checking account
Some checking accounts have interest rates that are on par with quality savings accounts. Be aware that interest-bearing checking accounts often have hoops to jump through to qualify for the interest, such as linking direct deposit or using a debit card a certain number of times. Avoid accounts with monthly fees so they don't cut into your earnings.
» Ready to browse some options? See interest-bearing checking accounts
3. Set up a CD ladder 
With a "CD ladder," you divide up your money and put it into several CDs with different term lengths. That way you have greater access to your money but still get the highest CD rates.
» Ready to explore? Here are the highest CD rates of the month
For example, rather than put $10,000 into a one-year CD that you renew every year, you could divide it into five investments of $2,000. You'd then open a one-year CD, a two-year CD, a three-year CD, and so on. After a year, when your first CD matures, you can put that first $2,000 into a new five-year certificate. As each CD matures each year, you'll repeat the process.
Since five-year CDs have higher APYs, you'll get good rates, while still keeping your cash accessible.
» Need more detail? Read our explanation on CD ladders
4. Join a credit union
Credit unions often have slightly higher average interest rates on deposit accounts than traditional banks; They were paying an average of 1.81% on five-year CDs as of March 2018, compared with 1.47% at national banks. Contact your local credit union for rates, or browse our list of best credit unions.
Regardless of whether interest rates stay relatively flat or slowly rise, it's always a good idea to shop around for accounts with the highest interest rates.