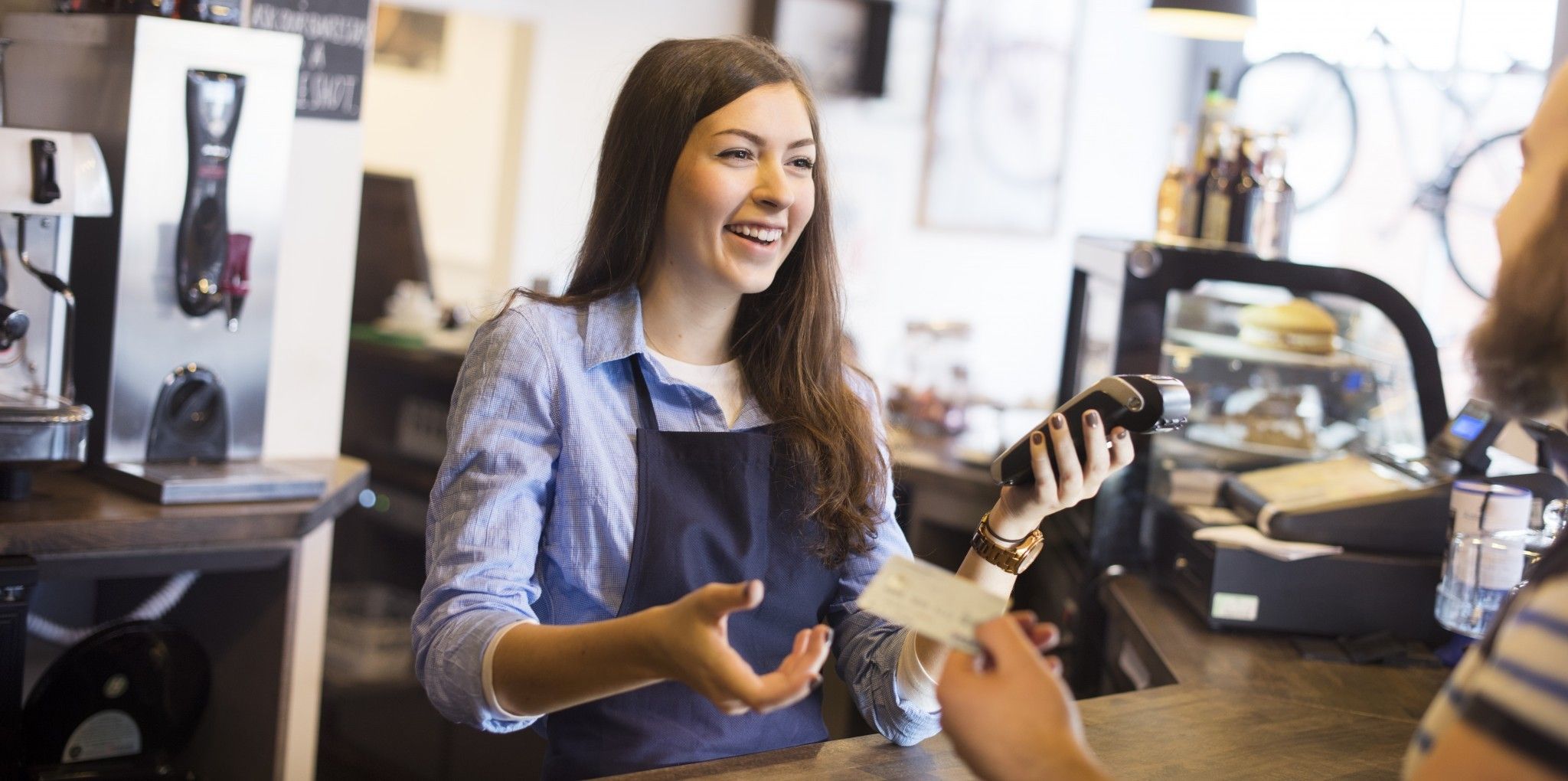 Small-business owners and their customers now have a new way to prevent some kinds of credit-card fraud: EMV chips. EMV technology, which is embedded in credit cards, creates new payment credentials for each in-store transaction, making it more difficult for thieves to counterfeit cards.
For the technology to work, small-business owners need to upgrade their payment terminals. Adoption isn't mandatory, but as of Oct. 1, 2015, certain kinds of fraudulent transactions are now the responsibility of merchants who didn't upgrade their systems to EMV — which stands for Europay, MasterCard and Visa. 
Not sure what you should do? Here's a quick guide to help you decide:
Should you upgrade to EMV?
For many small businesses, EMV-friendly payment systems are probably worth the cost, especially since there are several affordable options. However, it's worth it to evaluate whether your business is likely to be targeted by fraudsters. Merchants or service businesses with small transactions are less likely to be at risk, so they may decide it's not worth the cost and effort to upgrade.
But high-end retailers are more susceptible to in-store, or "card-present," fraud and they likely will save money by upgrading to EMV payment systems. For more information, check out NerdWallet's guide to EMV compliance. If you're ready to move forward, read the five steps to EMV compliance for small businesses.
Options for EMV compliance
Upgrading payment terminals can be an expensive endeavor, especially for larger businesses. But cost-effective options, such as Square, keep the price of upgrading down with a chip card reader that retails for $29-$49. Check out NerdWallet's review of nine point of sale systems — most of which are EMV-compliant — to choose the best one for your small business. Beyond EMV, you may also want to consider a system that allows customers to make purchases with their smartphone.
» MORE: NerdWallet's Best 'EMV With Signature' Credit Cards
What EMV doesn't do
While EMV is expected to significantly reduce counterfeit fraud, it's not the magic bullet for credit card security. If you sell products over the Internet, EMV technology won't make online transactions safer because the chip has to be physically dipped into a payment terminal to be effective. Also, EMV cards won't protect your customers from fraud in the event of a data security breach. More information: security risk and EMV for small businesses.
What your customers may ask
Q: How do I get an EMV card?
A: Many issuers have sent out new credit cards with EMV chips. If you haven't received one yet, call your credit card company and request a new card. If you're looking to add a card to your wallet, check out this list of EMV-chip credit cards.
Q: Will my new chip card work in an old payment terminal?
A: Yes, but the transaction won't take advantage of the EMV technology. Older systems use static information supplied by the magnetic stripe on the card. To get the additional security, you need to dip the chip into the EMV-ready terminal.
Q: How do I use my EMV card?
A: Insert the card chip-first into the EMV terminal, but don't pull it out right away. Follow the prompts on the payment terminal, then remove your card when the receipt starts printing.
Q: What else do I need to know?
A: Check out NerdWallet's ABCs of EMV for more information.
Erin El Issa is a staff writer covering personal finance for NerdWallet. Follow her on Twitter@Erin_Lindsay17 and on Google+.
---
Image via iStock.