Advertiser Disclosure
Citibank Personal Loans: 2018 Review

NerdWallet rating: 4.5 / 5.0
Good for: Good credit, debt consolidation
Citibank is one of the few large national banks that make personal loans, chiefly to borrowers with good credit.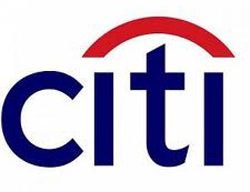 The Citibank personal loan is a good fit for those who have:
A good credit score. Citibank did not give NerdWallet details about its minimum credit requirements, but it typically lends to "prime" customers, according to the bank's public filings.
An existing Citibank account. Checking account customers can apply for higher loan amounts and get a discount for making automatic loan payments.
A Citibank branch nearby. Existing customers and those who receive pre-approved offers in the mail can apply online. New customers may have to visit a branch during the application process to provide documents.
Citibank at a glance
Typical annual percentage rate
Varies; 7.99% to 16.49% for a $10,000, 3-year loan
Loan amounts

$2,000 to $12,500 for new customers
$2,000 to $30,000 for Citi customers who apply online
$2,000 to $50,000 for phone or in-person applications

Time to funding
5 business days
Origination fee
None
Soft credit check with application?
No
Click "Compare Rates" to see estimated rates from multiple lenders on NerdWallet.
Citibank personal loan review
To review Citibank, NerdWallet collected data from the website, made calls to five branches around the country and compared the lender with others that seek the same customers or offer a similar personal loan product. Loan terms and fees may vary by state.
Citibank didn't provide NerdWallet its minimum requirements for credit score, debt-to-income ratio or other underwriting factors. The minimum annual income requirement is $10,500, according to its website.
NerdWallet made calls to five Citibank branches around the country and found that a score of 680 and above is generally considered favorable for application, although it's not a hard requirement.
Citibank's website has a sample rate range of 7.99% to 16.49% for a $10,000, three-year loan, but your actual rate could be lower or higher depending on how much you borrow, your income and debt levels, the state you live in and how much money you keep in a Citibank deposit account.
Existing customers can apply and receive funds online and get a small rate discount for setting up automatic payments from their checking account. Customers who have enrolled their accounts in Citibank's rewards program can earn ThankYou points through a personal loan account.
Citibank also offers a personal line of credit, which is not the same as a personal loan.
» MORE: Reviews of Citibank accounts
How Citibank compares
Citibank is one of a handful of lenders that accept joint applications, where credit scores and incomes of two people are considered in underwriting decisions. For those who want to consolidate debt with a personal loan, some Citibank branches may offer the option of sending money directly to your creditors, which not all lenders do. Direct payment increases the odds of successful debt consolidation.
Discover and Wells Fargo are two other large financial companies that also offer unsecured personal loans. See how Citibank stacks up in the table below:
Compare personal loans from major lenders
| Lender | Citibank | Wells Fargo | Discover |
| --- | --- | --- | --- |
| Origination fee | None | None | None |
| Free credit scores | Yes* | Yes | Yes |
| Direct payment of creditors | Varies | Yes | Yes |
| Joint applications | Yes | Yes | No |
| Online-only application | Yes** | Yes** | Yes |
*For select credit card holders **For existing customers
How to apply for a Citibank loan
Only existing customers and those who get offers in the mail can fill out an online application on Citibank's website. New customers must visit a branch to get the process started. (The bank has more than 1,000 U.S. branches, but they are concentrated in a few states.) Citibank conducts a hard credit check when you apply, which can affect your credit score.
NerdWallet recommends comparing loans to find the best rate for you. Click the button below to see estimated rates from multiple lenders on NerdWallet.
Minimum requirements for a Citibank loan
Minimum credit score required: Not provided, but typically above 680
Minimum gross income required: $10,500
Minimum credit history: Not provided
Maximum debt-to-income ratio: Not provided
Citibank's lending terms
APR range: Varies
Loan amount:

$2,000 to $50,000 (up to $30,000 online) for existing customers
$2,000 to $12,500 for new customers

Loan duration: One to five years
Time to receive funds: Five business days
Citibank's fees and penalties
Origination fee: None
Prepayment fee: None
Late fee: Varies
Personal-check processing fee: None
Returned payment fee: Not provided
Before you shop for a personal loan
---
PERSONAL LOANS RATINGS METHODOLOGY
NerdWallet's ratings for personal loans awards points to lenders that offer consumer-friendly features, including: soft credit checks, no origination fees, payment options, short time to funding, interest rate caps of 36%, and absence of prepayment penalties. Features are considered for their positive impact on consumers' credit history and financial health. We only review lenders that cap interest rates at 36%, the maximum rate financial experts and consumer advocates agree is the acceptable limit for a loan to be affordable. NerdWallet does not receive compensation of any sort for our reviews. Read our editorial guidelines.

 — Among the very best for consumer-friendly features

 — Excellent; offers most consumer-friendly features

 — Very good; offers many consumer-friendly features

 — Good; may not offer something important to you

 — Fair; missing important consumer-friendly features

 — Poor; proceed with great caution