A renovation loan is a smart way to purchase a home that's in less-than-perfect shape.
The CHOICERenovation loan is one of several home renovation mortgages buyers can consider. Like FHA 203(k) and Fannie Mae HomeStyle loans, it lets you roll the costs of improving your new home into your monthly mortgage payment.
Guaranteed through Freddie Mac, the CHOICERenovation loan comes with low down payment requirements and other benefits that make buying a home more affordable.
Learn more about the CHOICERenovation loan below and ask if it's available when you're comparing mortgage lenders.
» MORE: See top home renovation loan lenders
What is the CHOICERenovation loan?
Many existing homes in America are old and need repair. At the same time, many prospective home buyers — especially those shopping for their first home — are struggling to find houses that fit their budget.
Buying a fixer-upper with the CHOICERenovation loan may be a way to tackle both challenges, says Kelly Marrocco, director of credit policy at Freddie Mac.
Let's say you find an affordable three-bedroom ranch built in 1967, but it still has the original kitchen appliances. Or you fall in love with a cute farmhouse in a rural area, but the roof has seen one too many hailstorms.
With the CHOICERenovation loan, you could finance homes like these — and the cost of necessary improvements — all in one loan. The loan also has a refinance option to help homeowners improve their current dwelling.
» MORE: Price various home improvements projects
Is the CHOICERenovation loan right for you?
It's open to any qualified borrower, but Marrocco says Freddie Mac had four types of people in mind when developing the CHOICERenovation loan:
First-time home buyers looking for affordable options.
Rural home buyers who have few new homes to choose from.
Senior homeowners who need accessibility improvements so they can age in place.
Multigenerational households that want to customize a home to fit family needs.
Borrowers can finance renovations that cost up to 75% of a home's value after being fixed up, as long as they qualify for the total loan amount. For example, you could buy a $200,000 house that needs $150,000 in repairs, but you'll need to satisfy the credit score and debt-to-income requirements for a $350,000 loan.
---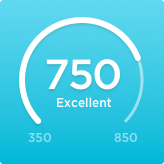 Get Your Free Credit Score Report
Open more doors for your financial goals.
Set your goals and see your progress.
Signing up won't affect your score.
---
How to use the CHOICERenovation loan
Most renovation loans work in a similar way, though financial requirements, the process and eligible improvements may vary slightly. In addition to replacing a leaky roof or upgrading to more efficient appliances, however, a CHOICERenovation loan can help you:
Disaster-proof your home. The loan can be used to install what Marrocco calls "resilience items" to help a home survive environmental hazards. Especially useful in disaster-prone areas, this provision includes improvements like storm surge barriers, foundation retrofitting for earthquakes and brush removal in fire zones. The CHOICERenovation loan can also be used to repair damages from a past natural disaster.
Earn a down payment credit. Marrocco says qualified borrowers can do their own repairs and improvements. In exchange for their sweat equity, these borrowers may earn a credit toward their down payment, as long as work is completed prior to closing.