Tennessee wants to be a go-to place for entrepreneurs. With zero personal income tax, established and growing industries, and a real push to educate the workforce, the state's ambitions aren't a pipe dream.
Launch Tennessee aims to make the state "the No. 1 place in the Southeast to start and grow a business." As Tennessee's main public-private entrepreneurship initiative, the program has nine regional business accelerators, mentorship programs and connects aspiring business owners with investors. Through this and other means, the state is working to ensure small businesses and startups can prosper.
Regulations and taxes
The regulatory and tax environment in Tennessee attracts and promotes small businesses. In comparison with other U.S. states, tax and regulatory burdens are low, experts say. There is no broad-based wage and salary income tax for sole proprietors and other entrepreneurs. There is, however, a corporate income tax and a higher sales tax to offset the lack of an income tax. Tennessee is also a right-to-work state, which means no one can be compelled to join a labor union upon employment.
Tennessee industries
Health care services and automobile manufacturing lead Tennessee's economy. The state also has a long history with entertainment, including the music industry, which continues to have a place in the economy. Tourism is strong in metropolitan areas such as Nashville, Memphis and Chattanooga, as well as in pockets of the state with recreational areas. Technology is also making its mark, particularly in Nashville and Chattanooga, where startups are launching with the help of venture capitalists.
Changing workforce
Tennessee's workforce is going through a dramatic change. As the need for traditional manufacturing diminishes, more highly skilled technical workers are needed to drive the economy.
"Education is something that has been sorely lacking as part of our economic development portfolio, but great steps are being taken to mitigate and overcome our problem," says Matthew Murray, associate director of the Center for Business and Economic Research at the University of Tennessee, Knoxville.
Job training programs
The state aims to create a more educated and skilled workforce with its Drive to 55 Alliance. It's an ambitious initiative with the goal to "equip 55% of Tennesseans with a college degree or certificate by 2025." The program works to identify and close skill gaps in the state's workforce. It offers adults the opportunity to attend any of the 27 Tennessee Colleges of Applied Technology for free through Tennessee Reconnect. Beginning this year, high school graduates can attend two years of community or technical college for free through the Tennessee Promise scholarship program.
"They are doing so many things right, right now. … They are really awesome," says Germain Boer, director of the Owen Entrepreneurship Center at Vanderbilt University's Owen Graduate School of Management. "They're doing so much to get people started and having experienced people help you go through the process."
To help entrepreneurs find the best places to start a business in Tennessee, NerdWallet analyzed the state and discovered some trends.
Key takeaways
Middle and east Tennessee are tops. Every place on our top 10 list lies in either Middle Tennessee or eastern Tennessee. The majority of the places that made our list are also centered around big metro areas such as Nashville and Knoxville.
Cities of all sizes thrive. Businesses can prosper in some of the smallest and biggest places in Tennessee. Although many of our top 10 places might be in large metro areas, the cities vary in size, with 5,000 residents in the smallest city and 65,000 in the largest place.
Businesses can grow in varied industries. Health care may be the dominant industry in Tennessee, but the standout places on our list show there's room to grow across a range of sectors including automobile manufacturing, entertainment and tourism, retail, education and more.
NerdWallet analyzed 85 places in Tennessee, each with a population of at least 5,000. We calculated the overall score for each location based on the city's business climate and economic health using data from the U.S. Census Bureau. For our methodology, see the details in the section at the end of this study.
Best places to start a business in Tennessee
1. Alcoa
Alcoa, 12 miles south of Knoxville, has 10 businesses per 100 residents. The city was originally a company town built for workers of the Aluminum Company of America, which is now called Alcoa Inc. The major employer here is McGhee Tyson Airport. Alcoa is part of the Blount Partnership, a chamber of commerce for businesses in Blount County. Other resources include the Small Business Development Center at Pellissippi State Community College in Knoxville and Knoxville Entrepreneur Center, a regional business accelerator. The city's Pellissippi Place — a mixed-use community designed for technology businesses and research companies — features hotels, conference centers, residential space, retailers and more.
2. Pigeon Forge
Pigeon Forge, in Sevier County, five miles from Great Smoky Mountains National Park, is a mountain resort city built on tourism and hospitality. Major attractions and businesses include Dollywood, outlet malls, resorts, a museum dedicated to Elvis Presley and a range of music theaters. The Pigeon Forge Chamber of Commerce actively promotes the small businesses that help the city thrive, and the Pigeon Forge Hospitality Association works to protect the local service industry.  
3. Crossville
Crossville, in Middle Tennessee, is known as "the golf capital of Tennessee" for its 10 championship golf courses. It's a retirement and tourism destination for the museums, county playhouse and shopping. As the name suggests, Crossville is at the intersection of two major stagecoach roads, which connected Knoxville to Nashville. Among the biggest employers in Crossville are Aviagen, Dana Corp., Durable Products, Rockwell Automation and Timken. Resources for business owners include the Crossville-Cumberland County Chamber of Commerce, Cookeville's Small Business Development Center at Tennessee Tech University and The Biz Foundry, a regional business accelerator in Cookeville.  
4. Lebanon
Lebanon, the county seat of Wilson County, is about 30 miles east of Nashville, in Middle Tennessee. Here, there are 13 businesses per 100 residents and nearly 30% of all businesses have paid employees. Major employers include restaurant supplier PFG Customized Distribution and Cracker Barrel's corporate headquarters. It's also home to the popular Wilson County Fair and Cumberland University. City businesses are served by the Lebanon Wilson County Chamber of Commerce, and those seeking additional resources will find help at two Small Business Development Centers — one in Nashville at Tennessee State University and also in Murfreesboro at Middle Tennessee State University. The closest regional business accelerator is the Nashville Entrepreneur Center.
5. Brentwood
Brentwood, a wealthy suburb of Nashville in Williamson County, boasts the lowest unemployment rate on our top 10 list at 2.8%. It also has the highest annual median income, $100,954, and the highest median monthly housing cost of $2,119. Top employers include Comdata, Tractor Supply Co., AT&T, DaVita, Brookdale Senior Living and LifePoint Health. Brentwood businesses can join the Williamson Chamber and promote their companies for free at ExploreBrentwood.
6. Greeneville
Greeneville is a rural town in northeastern Tennessee. Its ratio of 15 businesses per 100 residents is 50% above the statewide average, and nearly 32% of businesses have paid employees. Those workers will find low median monthly housing costs — at $516, the lowest among the top cities on our list — while the median annual income is about $35,991. Retailers are plentiful and the largest shopping center is Greeneville Commons. Local businesses are featured on both Greeneville.com and Growingreene.com. The Greene County Partnership/Chamber of Commerce organizes programs and events. The closest regional business accelerator is in Johnson City at AccelNow.
7. Pulaski
Pulaski, one of the smaller cities on our list, has the second-lowest median monthly housing cost on our top 10 list at $557. The city is part of the Giles County Chamber and the Economic Development Commission offers additional resources for starting a business. The closest regional business accelerator is about 60 miles away, in Tullahoma, at the Southern Middle Tennessee Entrepreneur Centers.
8. Franklin
Franklin is 21 miles south of Nashville in Williamson County. The largest city in the top 10 also has the most businesses of those top cities. Residents here pay the second-highest housing costs on our top 10 list at a median of $1,328, but they also enjoy the second-highest median income of $60,586. The closest Small Business Development Centers are in Nashville and Murfreesboro. The Williamson Chamber promotes businesses throughout the area. The top employers in Franklin include CoolSprings Galleria, Community Health Systems, Williamson Medical Center and Nissan North America. Local businesses are promoted on DowntownFranklinTN.com and VisitWilliamson.com.
9. Sparta
Sparta, in White County, is known as "Bluegrass, USA." Here, there are over 16 businesses per 100 residents. Small businesses are promoted on SpartaTN.com and through the Sparta and White County Chamber of Commerce. Some of the biggest employers are THK Rhythm North America, Federal-Mogul Corp., Moeller Marine Products and Tri State Distribution Inc.
10. Bristol
Bristol, which lies on the border of Virginia and shares a sister city of the same name, is part of the Northeast Tennessee Tri-Cities region, which includes Johnson City and Kingsport. The two Bristols also share the five-star U.S. Chamber of Commerce-accredited Bristol Chamber of Commerce. The chamber arranges meetings with Score counselors for small-business advice. Bristol is home of the Bristol Motor Speedway and is known as the "birthplace of country music." Top employers in the Tri-Cities region include Mountain States Health Alliance, Eastman Chemical Co. and Wellmont Health System.
Best places to start a business in Tennessee
Methodology

NerdWallet analyzed 85 places in Tennessee with populations of 5,000 or more. We excluded places with less than 500 businesses, regardless of the population. The overall score for each community was calculated using these criteria:
Business climate, 65% of the overall score, is based on three metrics from the U.S. Census Bureau's Survey of Business Owners.
Average revenue of businesses is 20% of the score. A higher average contributed to a higher score.
Percentage of businesses with paid employees is 25% of the score. A higher percentage contributed to a higher score.
Businesses per 100 people is 20% of the score. A higher number contributed to a higher score.
Local economic health, 35% of the overall score, is based on three metrics from the U.S. Census Bureau's American Community Survey.
Median annual income is 10% of the score. A higher median income contributed to a higher score.
Median annual housing costs are 10% of the score. Lower median costs contributed to a higher score.
Unemployment rate for residents over 16 years old is 15% of the score. A lower rate contributed to a higher score.
Experts talk Tennessee, business, what needs to improve
Expert Take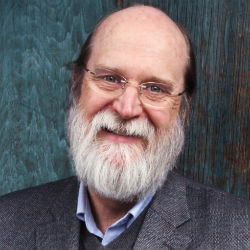 Belmont University
Expert Take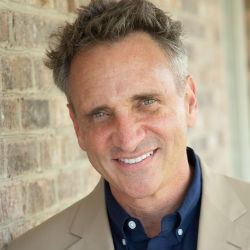 Belmont University

Expert Take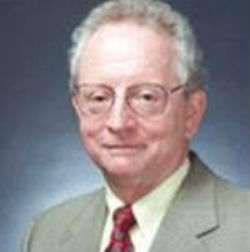 Vanderbilt University

Expert Take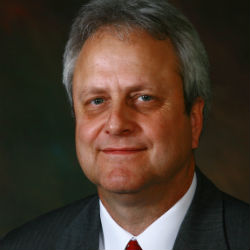 University of Tennessee, Knoxville

Expert Take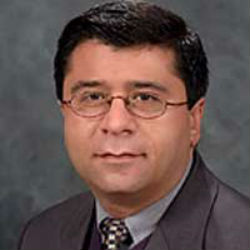 Middle Tennessee State University
NerdWallet staff writer Anna Helhoski contributed to this article.
Update: A link in earlier versions of the methodology has been changed.

---

---
Nashville, Tennessee, skyline image via iStock.
---