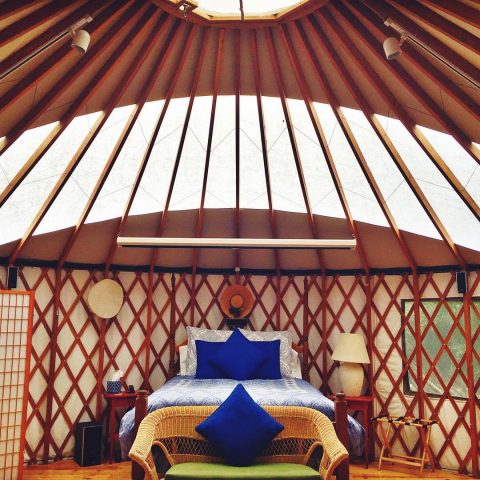 Many travelers still prefer hotels over vacation rentals, but I choose an Airbnb almost every time.
Over the years, I've stayed at more than two dozen, including a yurt in Carmel, California (pictured above); a tiny house in Portland, Oregon; a condo in Tokyo; and even a renovated water tower in Elk, California. Besides being fun photo ops, they've enriched my vacations and saved me money on occasion.
Of course, there are potential risks and downsides, ranging from sudden cancellations to places that look egregiously shabbier than their booking photos in real life. You also can't leave a mess when you check out or have 24/7 concierge service at your disposal.
But if you read between the lines of Airbnb listings and know what to look for, you could become a convert, too. Here's why I love the platform and think it can make travel more affordable.
Unique accommodations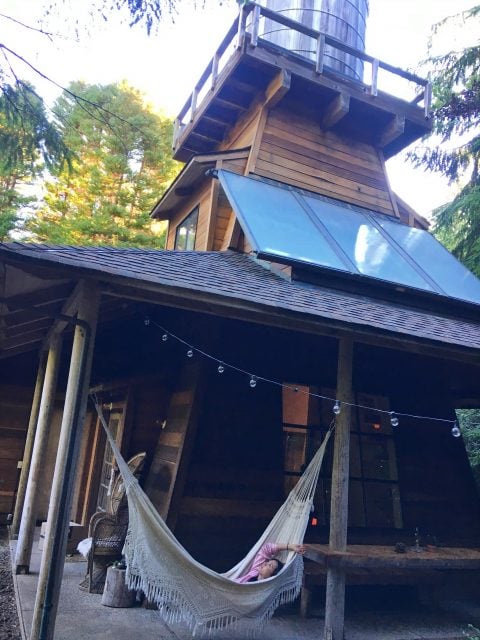 Hotels are nice, but predictably boring. My travel experiences are heavily shaped by where I stay, so I'm always looking to try something novel and fun. Whether you're looking for something a bit more out-there, like a treehouse in Atlanta, a dome in Iceland, or even a windmill in England, there's something for everyone.
The water tower in Elk (pictured above) was one of my favorite Airbnbs to date, in part because the host left lovely small touches, like an illustrated map of the area with local recommendations.
The freedom to cook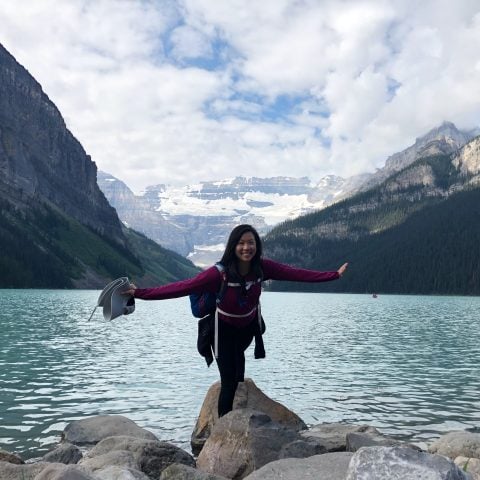 On a recent family vacation, I stayed at an Airbnb with a fully stocked kitchen and grill in Canmore, Alberta, Canada, roughly 15 miles away from Banff National Park (pictured above). Pro tip: Canmore is less crowded than the city of Banff, and accommodations seem to be cheaper.
Having the option to cook meals, which included eggs and toast for breakfast and hot dogs and burgers for dinner, stretched my food budget and helped me avoid waiting in long lines for restaurants during the busy tourist season. You can scan the listing and reviews for details or reach out to the host directly. And if it's listed as an Airbnb Plus, it should come with a well-equipped kitchen.
Cheaper accommodations at national parks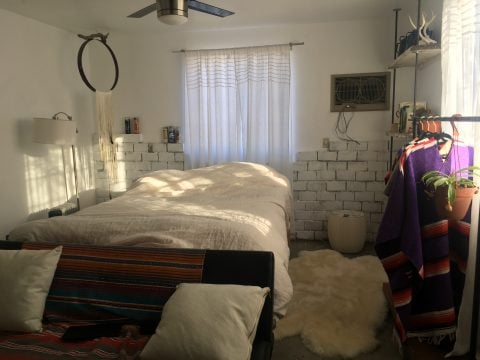 Camping is almost always the most economical choice for visiting national parks, but I try to avoid sleeping outside unless I have no other option — and lugging around camping gear can be a pain.
» LEARN MORE: 5 survival strategies for camping on a budget
When I visit national parks, I try to find an Airbnb within close proximity (between 30 minutes to an hour) of the entrances. Nearby hotels and motels tend to book up quickly and offer little in the way of amenities. A comfortable studio in Joshua Tree (pictured above) cost my husband and me $124 a night, including fees, which I thought was reasonable considering it was only a 20-minute drive from the park entrance. (It also came with a bottle of wine and a bag of coffee!)
When I choose a hotel over an Airbnb
As much as I tend to lean toward staying at an Airbnb, there are times when it simply makes more sense for me to opt for a hotel:
If I'm attending a wedding where the couple reserved a hotel block (the discounts can be steep, and it's more convenient to get to and from the venue).
If Airbnbs are limited in the area and they would be a hassle to get to (this was the case for my recent trip to Iceland).
If I simply want a seamless vacation (there's nothing wrong with wanting housekeeping and a super easy check-in — and out — process from time to time!).
If I find a great deal on a boutique hotel through HotelTonight or Booking.com.
How do you decide which to book? Let us know.
Planning a trip? Check out these articles for more inspiration and advice:
The 10 best airports for holiday travel
How to snag credit card rewards flights in peak season
Hack your way home for the holidays: A guide to redeeming your credit card rewards