Fundrise Review 2023: Pros, Cons and How It Compares
Fundrise is an online real estate company that gives investors access to private real estate deals, but be wary of underlying costs.
Many or all of the products featured here are from our partners who compensate us. This influences which products we write about and where and how the product appears on a page. However, this does not influence our evaluations. Our opinions are our own. Here is a list of our partners and here's how we make money.
---
The investing information provided on this page is for educational purposes only. NerdWallet, Inc. does not offer advisory or brokerage services, nor does it recommend or advise investors to buy or sell particular stocks, securities or other investments.
Our Take
Period considered: Oct. - Dec. 2022
The bottom line:
Fundrise makes it easy to become a real estate investor, but be prepared to do your own due diligence to make sure you understand each investment's risks and underlying costs.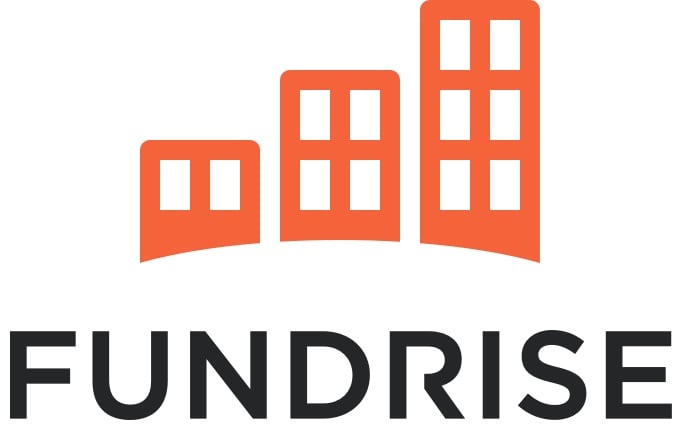 Unpaid non-client promotion
Pros & Cons
Cons
Highly illiquid investment.

Fees can be difficult to understand.

Complex investments that require investor due diligence.
Compare to Other Advisors
Fees 

0% - 2.5%

management fees; other fees apply.

Fees 

0.5% - 1.5%

other fees apply

Fees 

1% to 1.25%

management fees; other fees may apply

Promotion 

None

no promotion available at this time

Promotion 

Earn a Special 1% Return Boost

on Your First Investment

Promotion 

None

no promotion available at this time

on EquityMultiple's website
Get more smart money moves — straight to your inbox
Become a NerdWallet member, and we'll send you tailored articles we think you'll love.
Full Review
Fundrise is an online real estate company that lets average — read: not wealthy — investors buy into private commercial and residential properties by pooling their assets through an investment platform.
Fundrise's main products are real estate investment trusts, or REITs, which generally invest in income-producing real estate, either through buying and managing buildings or by holding mortgages. The company calls its products "eREITs." Fundrise also offers eFunds, in which investors' pooled money is used to buy land, develop housing and then sell it. Fundrise also offers what it calls a Flagship Fund, which offers higher liquidity and diversification than its other funds. And it recently also launched a foray outside of real estate, the "Innovation Fund," which is focused on shares of privately held tech companies.
Investors purchase shares of Fundrise's funds by investing in one of its strategies: Fixed Income, Core Plus, Value Add or Opportunistic. Fundrise determines the mix of eREITs and eFunds in each plan, as well as the underlying properties. Fundrise also offers Advanced and Premium account levels, in which investors may get access to a greater number of real-estate projects, plus other features and benefits.
Investors with a long-term outlook.

Those seeking diversification outside of stocks and bonds.

Investors willing to do their own due diligence.
Period considered: Oct. - Dec. 2022
None. Investments are open to nonaccredited investors.

$10 minimum for Starter Portfolio.

$1,000 minimum for Basic plan.

$5,000 minimum for Core plan.

$10,000 minimum for Advanced account level.

$100,000 minimum for Premium account level.

Interval Fund imposes no early redemption penalty. Most other funds have a penalty.

Asset management fee of 0.85% and advisory fee of 0.15%, but other fees may apply.

Investors choose among four investment strategies, which hold a varying assortment of eREITs, eFunds and the Interval Fund.

This is our judgement of how easy it is to find critical information on the Fundrise website, including platform fees, account minimum and redemption options (if offered).

This is our judgement of how easy it is to find critical information about investment offerings, including investment fees, risks, risk mitigation efforts, the process for vetting investments and how investment returns are distributed to investors.

Email and ticket-based support Monday-Friday, 9am-5pm EST.
Fundrise features you should know
Available to nonaccredited investors: While some online real estate platforms are available only to accredited investors — defined in U.S. securities law as having a net worth of more than $1 million, not including their home's value, or annual income of at least $200,000 for individuals or $300,000 for a couple — many of Fundrise's products are available to all investors. (Other real estate platforms open to nonaccredited investors include RealtyMogul and DiversyFund.)
Low investment minimums: If you like the idea of getting into private real estate deals but don't have big money to play with, Fundrise might suit you.
Easy-to-use platform: Signing up takes about 10 minutes, if that, assuming you've already read the lengthy investor disclosures (and you should). You provide your address, phone number and Social Security number, and then choose whether to fund your account via an ACH transfer (i.e., linking your bank account), by entering your bank information on your own or by using a wire transfer.
Redemptions: Fundrise offers a redemption program that allows investors to sell shares back to Fundrise, but they may have to pay a 1 percent fee back to the fund if they have not held their shares for at least five years.
Fundrise may suspend or delay redemptions during periods of extreme economic uncertainty: It did so in March 2020, amid the economic fallout from the coronavirus outbreak, before returning to normal operations in July of 2020. Other companies in this space have similar practices, and it's something worth knowing as you look into investing in real estate.
Interval Fund: As a more liquid option than eREITs and eFunds, investors can take part in Fundrise's Interval Fund, which features improved access to your invested money in the form of quarterly repurchase offers. Unlike eREITs and eFunds, there's no penalty for liquidating Interval Fund shares quarterly.
In addition to added liquidity, the Interval Fund is larger than Fundrise's other funds, meaning it can hold more assets and may offer higher diversification than its other funds. It also provides all of the benefits offered by eREITs and eFunds.
Non-traded REITs: Fundrise's eREITs don't trade on a public exchange — they're highly illiquid. That means there's no guarantee there will be buyers for investors who want to sell shares. (Check out this warning from the Financial Industry Regulatory Authority, or FINRA, for more on risks to watch for with non-traded REITs.)
There are significant risks to investing in non-traded REITs, but there can be rewards, too. Fundrise says its average annualized platform returns were between 5.4% and 23% between 2017 and the third quarter of 2022.
Alternatively, you can invest in publicly traded REITs, which trade on an exchange like a stock. Many top brokers offer a large selection of REITs.
Possible additional fees: Fundrise says it saves investors money by creating a relatively direct link between investors and real estate. There's no broker-dealer acting as a middleman at Fundrise, and that saves on costs. However, with any real estate deal, there are costs that are difficult for investors to see. While Fundrise clearly notes its asset management and advisory fees, Fundrise also notes that its funds reserve the right to charge additional fees, such as development or liquidation fees, for work on specific assets. While these fees may be found in the dense offering circulars, they're not easily accessed on the main site.
Is Fundrise right for you?
There's a lot to like about real estate as a way to diversify your portfolio, and the Fundrise platform is easy to navigate.
But it's also true that crowdfunded real estate platforms such as Fundrise have yet to be tested during a real-estate driven downturn. For example, in the event of a housing crash, Fundrise could be forced to postpone redemptions for some investors. (There are unknowns here, so if you're risk-averse, know that there's more than one way to invest in real estate — we outline five methods here.) We should also note that while the Interval Fund has no penalties for early redemption, the eREITS and eFunds in the Core, Advanced and Premium service levels may still impose an early redemption fee of 1%. Investors concerned about this might prefer investing through a standard brokerage account, which gives you access to a wide range of investments. (Here's how to open a brokerage account, and what to consider before you do.)
If you already have a diversified portfolio of stocks and bonds, and you have time to let your money sit for at least five years, then investing via a platform like Fundrise can be one way to add real estate to your portfolio. Just be sure you're aware of the risks and do your own due diligence.
How do we review real estate platforms?
NerdWallet's comprehensive review process evaluates and ranks companies that allow U.S. customers to invest in real estate, primarily through non-traded REITs or private equity. Our aim is to provide an independent assessment of providers to help arm you with information to make sound, informed judgements on which ones will best meet your needs. We adhere to strict guidelines for editorial integrity.
We collect data directly from providers through detailed questionnaires, and conduct first-hand testing and observation through provider demonstrations. The questionnaire answers, combined with demonstrations, interviews of personnel at the providers and our specialists' hands-on research, fuel our proprietary assessment process that scores each provider's performance across eight factors. The final output produces star ratings from poor (one star) to excellent (five stars).
---
See Fundrise advisors fee and account disclosures here. The funds in Fundrise's standard portfolios pay a 0.85% annual asset management fee. In addition, investors pay a 0.15% annual investment advisory fee. For details on other situational, potential fees that may be borne by the individual funds and eREITs, please see the disclosure in each offering document available at fundrise.com/oc. You can also learn more about Fundrise's fees here.