American Express Personal Loans: 2023 Review
American Express offers preapproved cardholders a no-frills personal loan that can be funded within one week.
Many or all of the products featured here are from our partners who compensate us. This may influence which products we write about and where and how the product appears on a page. However, this does not influence our evaluations. Our opinions are our own. Here is a list of our partners and here's how we make money.
Our Take
The bottom line:
American Express personal loans are a convenient choice for preapproved cardholders, but they lack some consumer-friendly features.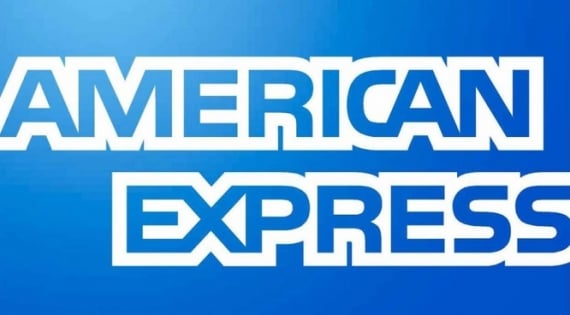 Pros & Cons
Pros
Can fund loans within one week.

Free credit score access.
Cons
Exclusive to preapproved cardholders.

No option to choose or change your payment date.

No co-sign or joint loan option.
Get more smart money moves — straight to your inbox
Become a NerdWallet member, and we'll send you tailored articles we think you'll love.
Full Review of American Express Personal Loan
American Express personal loans are available only to preapproved AmEx cardholders. 
Though these loans lack some consumer-friendly features, like a rate discount or the option to add a co-applicant, they may be a particularly convenient option for cardholders, who can easily see what loan amount and interest rate they qualify for online and skip the hard credit check when they apply. 
American Express personal loans at a glance
| | |
| --- | --- |
| | |
| | |
| | Nonsufficient funds: $39. |
| | |
| | |
| Time to fund after approval | Funds can be sent within three to five days after signing the loan documents. |
| | Loans available in 50 states and Washington, D.C. |
Where American Express personal loans stand out
Soft credit check only: American Express doesn't do a hard credit inquiry during the preapproval or application process. This is a rare perk. Most lenders conduct a hard credit check when you apply, which can temporarily lower your score.
No origination fee: American Express personal loans do not have an origination fee. These fees are more common among online lenders and typically range from 1% to 10% of the loan amount.
Free credit monitoring: American Express offers MyCredit Guide, which shows your TransUnion credit report, alerts you to potential identity theft and provides recommendations about how to help your credit. You can also use the tool to see how paying down debt will affect your score.
Funding time: Once you sign the loan documents, American Express can disburse funds within three to five business days. Though this isn't as fast as lenders that promise same- or next-day funding, you can still receive funds within one week of being approved. 
Where American Express personal loans fall short
Exclusive to preapproved cardholders: To apply for a personal loan, you must hold an American Express credit card, and the lender has to make you a loan offer. You can see if you're preapproved by logging in to your American Express account.
No rate discount: Unlike other lenders, American Express doesn't offer a discount on the annual percentage rate. This discount typically ranges from 0.25 to 0.5 percentage points and lowers the amount of interest you pay on the loan.  
No co-signed, joint or secured loan options: American Express offers only unsecured personal loans. It doesn't let you add a co-signer, apply with a co-borrower or secure the loan to potentially qualify for a lower rate or higher loan amount.
No option to choose or change your payment date: The payment date you're given at the outset of the loan is the one you'll have for the loan's full repayment term. According to the lender, there is no option to change your payment date, which means if your payday changes, you can't adjust your payment accordingly.
How to qualify for an American Express personal loan
To be eligible for an American Express personal loan, you must be a preapproved cardholder. According to the lender, preapproval is based on several factors, including creditworthiness.
Calculate your monthly payments. Use a personal loan calculator to determine what APR and repayment term you'd need to get a loan with affordable monthly payments.

Make a plan to repay the loan. Review your budget to see how the loan's monthly payments affect your cash flow. If you have to cut other expenses to repay the loan, it's better to know that before you borrow.

Gather your documents. American Express may request proof of income, which can be a W-2 or pay stub, as well as photo identification, like a driver's license or passport. Having these documents handy can speed the application process.
How to apply for an American Express personal loan
Check for a preapproval offer. You can see if you're preapproved for a personal loan by logging in to your American Express account. You'll be able to view how much you can borrow and your potential interest rate.

Submit your application. Once you've confirmed you're preapproved, you can select your desired loan amount and repayment term and submit a formal personal loan application. This could require documentation, like W-2s, pay stubs and bank statements, to confirm your information. American Express does not conduct a hard credit check. 

Make a plan to repay the loan. American Express reports payments to the three main credit bureaus, so on-time payments will help build your credit score, but missed payments will hurt it. Setting up automatic payments and watching your budget are two ways to manage your loan payments.
Compare American Express to other lenders
Personal loan lenders offer different rates, loan amounts and special features, so it pays to weigh other options. The best personal loan is usually the one with the lowest APR.
Happy Money offers similar loan amounts as American Express but may offer greater flexibility for some borrowers. 
American Express vs. Happy Money
If you want to use a personal loan to consolidate debts, consider Happy Money. This online lender offers loans up to $40,000 that can help you tackle high-interest credit card debt. It even pays off your creditors for you — a nice perk that American Express does not offer — but may charge an origination fee. 
How we rate American Express personal loans
NerdWallet writers rate lenders against a rubric that changes each year based on how personal loan products evolve. Here's what we prioritized this year:
Ready to apply? Select "See my rates" below to compare rates for different lenders on NerdWallet.
Methodology
NerdWallet's review process evaluates and rates personal loan products from more than 35 financial institutions. We collect over 45 data points from each lender, interview company representatives and compare the lender with others that seek the same customer or offer a similar personal loan product. NerdWallet writers and editors conduct a full fact check and update annually, but also make updates throughout the year as necessary.
Our star ratings award points to lenders that offer consumer-friendly features, including: soft credit checks to pre-qualify, competitive interest rates and no fees, transparency of rates and terms, flexible payment options, fast funding times, accessible customer service, reporting of payments to credit bureaus and financial education. We also consider regulatory actions filed by agencies like the Consumer Financial Protection Bureau. We weigh these factors based on our assessment of which are the most important to consumers and how meaningfully they impact consumers' experiences.
This methodology applies only to lenders that cap interest rates at 36%, the maximum rate most financial experts and consumer advocates agree is the acceptable limit for a loan to be affordable. NerdWallet does not receive compensation for our star ratings. Read more about our ratings methodologies for personal loans and our editorial guidelines.
Find the Best Personal Loan