Sezzle Buy Now, Pay Later: 2023 Review
Sezzle offers interest-free payment plans to shoppers online and in stores, but keep an eye on costly rescheduling and reactivation fees.
Many or all of the products featured here are from our partners who compensate us. This may influence which products we write about and where and how the product appears on a page. However, this does not influence our evaluations. Our opinions are our own. Here is a list of our partners and here's how we make money.
Our Take
The bottom line:
If you stick to your payment plan's due dates, Sezzle offers a zero-cost loan that can even help you build credit.
Pros & Cons
Pros
Offers zero-interest loans.

Available online and in stores.

Borrowers can opt in to credit reporting.
Cons
May charge a fee for rescheduling payments.

Charges account reactivation fee.
Get more smart money moves — straight to your inbox
Become a NerdWallet member, and we'll send you tailored articles we think you'll love.
Full Review of Sezzle
Sezzle is a "buy now, pay later" company that offers payment plans at thousands of retailers, including Target, Bass Pro Shops and Lamps Plus.
These plans let you split up your purchase at checkout, so you pay the total balance over a series of installments, instead of all at once. Sezzle doesn't charge interest for using its plan, but it may charge some fees. Sezzle is similar to other BNPL providers like Afterpay and Klarna.
Though it can be an affordable way to finance a purchase if you make all payments on time, BNPL is still a form of debt, and NerdWallet recommends paying for nonessential expenses with cash whenever possible.
| | |
| --- | --- |
| | |
| | |
| | |
| | Available online and in stores. |
| Conducts soft credit check | |
| | |
| | |
| | $5 payment rescheduling fee. $10 account reactivation fee. |
| Option to reschedule a payment | |
| Pauses account when payment is missed | |
Sezzle offers one main BNPL option for shoppers: a pay-in-four payment plan.
With this plan, your balance will be divided into four equal payments, with the first payment due at checkout, and the remaining three due every two weeks until the loan is paid in full.
For example, if you have a cart totaling $200 and you opt in to Sezzle, you'll pay $50 at checkout, followed by three installments of $50 spread out over six weeks. After the first payment, installments are automatically billed to the debit or credit card you used to make the initial payment or to a bank account.
If Sezzle is unable to acquire payment within two days after the due date (if you don't have enough funds in your bank account, for example), it deactivates your account from making new purchases. Restarting your account requires a $10 reactivation fee.
However, the company allows you to reschedule a payment once per order, for free, which could help you avoid the reactivation fee.
Sezzle doesn't charge interest for its pay-in-four payment plan. According to the company, it also offers longer loans up to 60 months that charge fixed interest.
Sezzle is a reputable provider of BNPL loans, but any BNPL payment plan comes with risks and may cause you to overspend. Make sure to read Sezzle's loan terms carefully before agreeing to the loan.
Sezzle may be a good option if you:
Can't qualify for other types of affordable credit: BNPL can be a smart way for borrowers with no credit history or bad credit to make a necessary purchase. Since these plans charge zero interest, they're more affordable and less risky than payday loans or other high-cost loans.
Want to use BNPL to build your credit score: Sezzle shoppers can upgrade to Sezzle Up, which gives Sezzle permission to report your payment history to TransUnion, one of the three major credit bureaus. This perk, rare among BNPL lenders, can help you build credit by showing a history of on-time payments to your Sezzle account. However, late payments can hurt credit.
To qualify for Sezzle Up, you must link a bank account or debit card as your default payment, pay off one purchase on time (or early) and verify certain information like your Social Security number.
Want to support a socially conscious BNPL company: Sezzle is a Certified B Corp., which is unique among lenders. To be designated as a B Corp., companies must undergo a rigorous assessment and show a commitment to social and environmental issues.
Sezzle isn't a good idea if you:
Regularly overdraw on your debit or credit card: Sezzle can prevent you from overextending yourself by pausing your account as soon as you miss a payment. But if you want to keep shopping, you'll need to pay $10 to reactivate your account. This fee is high and can drive up the cost of your loan, especially if your account is regularly deactivated.
Note that if Sezzle is able to take its payment but your debit card balance or bank account is overdrawn because of it, your card provider or bank may charge its own fee.
Have an unpredictable pay schedule: Sezzle lets you delay a payment up to two weeks with no charge once per order. This may be more than enough flexibility for some shoppers, but if your income is unpredictable and you need to reschedule a payment more than once per order, you'll be charged a $5 fee. Rescheduling is limited to three times per order.
Struggle to follow a budget: Like all BNPL providers, Sezzle may tempt some shoppers to overspend at checkout, since spreading out payments can make it seem like you're spending less than you really are. If you struggle to budget, it's best to stick to the cash you have on hand to make nonessential purchases.
Before you build a budget
Track all your spending at a glance to understand your trends and spot opportunities to save money.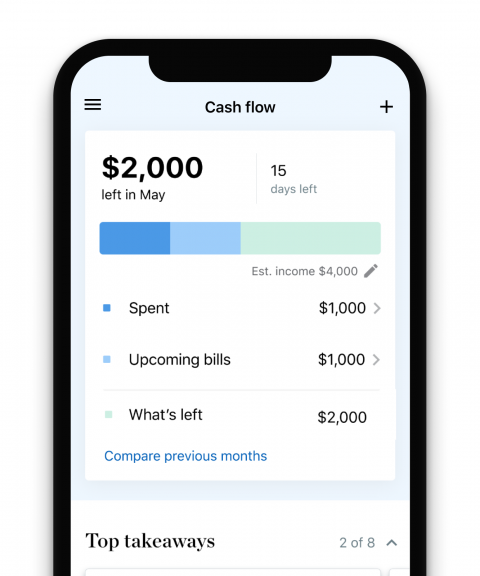 How to get approved for Sezzle
To be eligible for Sezzle, you'll need to be at least 18 years old, have a U.S. or Canadian phone number that receives texts, be able to verify your email address and provide a payment method like a debit or credit card.
According to the company, approval decisions are instantaneous, and you'll receive an initial spending limit based on what Sezzle thinks you can safely pay back. If you make all payments on time, your credit limit should increase.
Does Sezzle check credit?
Sezzle will conduct a soft credit pull when you apply for a payment plan. This doesn't affect your credit score, and there is no minimum credit score requirement to use Sezzle.
| | APR (monthly payment plans) | | |
| --- | --- | --- | --- |
| | | 4 installments, due every 2 weeks; monthly payment plans range from 3-60 months. | |
| | | 4 installments, due every 2 weeks; monthly payment plans of six or 12 months. | |
| | | 4 installments, due every 2 weeks. | |
| | | 4 installments, due every 2 weeks; monthly payment plans of 6-24 months. | |
| | | 4 installments, due every 2 weeks; monthly payment plans of 6, 12 or 24 months. | |
| | | 4 installments, due every 2 weeks. | $15 account reactivation fee. |
| | | 4 installments, due every 2 weeks. | |
The easiest way to shop with Sezzle is to download the Sezzle app. You can create an account, see what credit limit you're approved for and shop at partner stores directly from the app.
Shop with Sezzle online and in stores
Once you have a Sezzle account, you'll also have access to Sezzle Virtual Card which is accepted at Sezzle's partner stores. You can use this card like a credit card to check out online at sites like Target.com. You can also save the card to your mobile wallet and use it to complete your purchase in the store.
Methodology
NerdWallet's review process evaluates and rates "buy now, pay later" (BNPL) loan products from the top financial technology providers. We collect over 40 data points from each lender, verify the information with company representatives and compare the lender with others that seek the same customer or offer a similar BNPL product. NerdWallet writers and editors conduct a full fact check and update annually, but also make updates throughout the year as necessary.
Our star ratings award points to BNPL providers that offer consumer-friendly features, including: soft credit checks to pre-qualify, zero interest and minimal fees, transparency of rates and terms, flexible payment options, accessible customer service and built-in borrower protections. We also consider regulatory actions filed by agencies like the Consumer Financial Protection Bureau. We weigh these factors based on our assessment of which are the most important to consumers and how meaningfully they impact consumers' experiences.
This methodology applies to classic BNPL loans, which divide payment into four equal installments, typically due over six weeks. Some providers offer other loan products with longer terms, which may be mentioned in the review but are not part of the rating process. NerdWallet does not receive compensation for our star ratings. Read more about our ratings methodologies for buy now, pay later and our editorial guidelines.
Find the Best Personal Loan