First Citizens Purchases Failed Silicon Valley Bank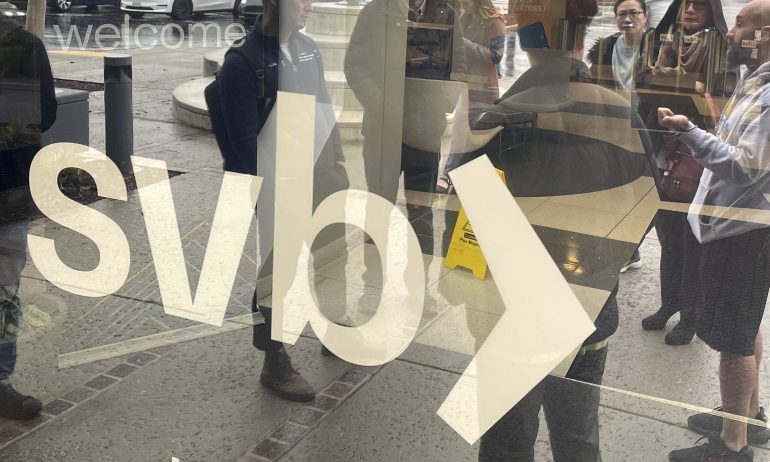 Many or all of the products featured here are from our partners who compensate us. This influences which products we write about and where and how the product appears on a page. However, this does not influence our evaluations. Our opinions are our own. Here is a list of our partners and here's how we make money.
First Citizens Bank bought the deposits and loans of failed Silicon Valley Bank in a deal announced Sunday by the Federal Deposit Insurance Corporation.  
During Monday morning trading, First Citizens Bank shares spiked over 40%.     
The 17 former branches of SVB opened as First Citizens Bank & Trust Company on Monday. All depositors of Silicon Valley Bridge Bank, the temporary bank created by the FDIC in the wake of SVB's collapse, will automatically become First Citizens customers. 
As of March 10 when SVB collapsed, the bank had approximately $167 billion in total assets and $119 in total deposits, according to the FDIC. Raleigh, NC-based First Citizens Bank purchased SVB's $72 billion in assets at a discount of $16.5 billion, the FDIC said in a press release. As part of the deal, about $90 billion in securities and other assets will remain in receivership with the FDIC, which means the FDIC will be able to sell those assets separately. The FDIC also received equity appreciation rights in First Citizens common stock — a potential value of up to $500 million, according to the FDIC. 
Silicon Valley Bank was once the bank-of-choice for start-ups, venture capitalists and tech companies. Its failure was historic, the second largest only to Washington Mutual during the 2008 economic crisis. SVB collapsed due to a bank run in which depositors withdrew $42 billion of their money. By Friday March 10, the FDIC announced the bank's failure and established the bridge bank. 
The FDIC said in a press release that SVB's collapse cost an estimated $20 billion to its Deposit Insurance Fund, which is supported through banks' insurance premiums. 
On March 13, the British bank HSBC agreed to purchase SVB's British subsidiary.
The First Citizens deal comes at the heels of two other deals to buy failed banks. Signature Bank, which failed two days after SVB, was purchased on March 20 by Flagstar Bank, a subsidiary of New York Community Bancorp. In Europe, UBS agreed to buy its rival, Credit Suisse, in a $3.23 billion deal, announced on March 19. 
And on March 16, First Republic Bank received a $30 billion reprieve from 11 of the nation's largest banks, in order to suppress the possibility of additional bank failures. First Republic Bank's stock share rose 24% on Monday following the First Citizens deal. 
This week, banking committees in both houses of Congress are holding hearings to assess SVB's failure and determine what regulatory lapses occurred. The Federal Reserve is also expected to review supervision and regulation concerning SVB's collapse. In regard to this review, Fed Chair Jerome Powell said during a press conference on March 22: "My only interest is that we identify what went wrong here." He added that the Fed's review would help determine what policies to implement moving forward.
Justin Sullivan/Getty Images via Getty Images