This Graduation Money Gift Can Disappear Before It's Spent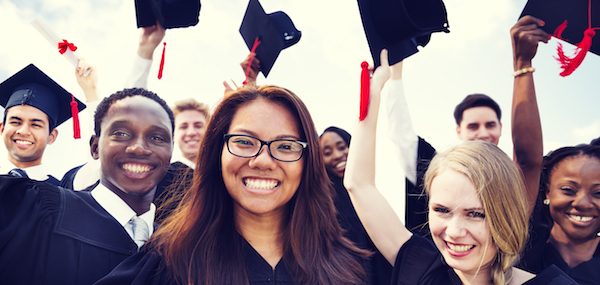 Many or all of the products featured here are from our partners who compensate us. This influences which products we write about and where and how the product appears on a page. However, this does not influence our evaluations. Our opinions are our own. Here is a list of our partners and here's how we make money.
When buying a gift card for a new graduate, be careful what you grab — not all plastic cards hanging on retailers' racks are gift cards. Some are prepaid debit cards, which have fees that could eat away at the value of the gift until there's nothing left.
"Someone who's given a prepaid debit card instead of a gift card may see their balance exhausted because of monthly maintenance fees," says Adam Rust, director of research at Reinvestment Partners in Durham, North Carolina.
In most cases, a gift card is likely the best choice for the recipient heading to a new life stage.
Prepaid debit cards are useful to many people for budgeting and alternative banking options, but they're not good gifts, says Shelley Hunter, gift card industry expert in the San Francisco Bay Area.
Here are five questions and answers to help shoppers choose the right card for their gift.
What's the difference between a gift card and a prepaid debit card?
At retailers such as Walgreens and CVS Pharmacy, store-specific gift cards are easy to find with well-known store logos like Apple and Starbucks. But cards with network logos, such as Visa or Mastercard, require a closer look. These logos are on prepaid debit cards and network-branded gift cards, and they mean that the cards can be used in most places where debit cards are accepted.
Adding to the confusion, the word "prepaid" may be on packaging for a network-branded gift card or a prepaid debit card. How to tell the difference? Generally, a prepaid debit card will be labeled "reloadable" or "general purpose." With either, you'll have to add money before using the card.
Both prepaid debit cards and network-branded gift cards have a purchase fee — generally under $7 — and can be loaded with funds at checkout. Store-specific gift cards can also be loaded with money at checkout, but these typically don't have a purchase fee.
Common gift card features include:
Can't be reloaded with more money, unless the card is for certain retailers, such as Starbucks or Panera Bread

Legally cannot have fees charged until after the first year

Are activated at checkout or online and then are ready to use.
Common prepaid debit card features include:
Can be reloaded with money

Can be used not only for spending, but also ATM withdrawals and other banking services

May have monthly maintenance fees, even if they're not used, or inactivity fees

Funds aren't available immediately after checkout. Prepaid debit cards, such as those from Green Dot and Netspend, generally require registration. This usually means supplying a Social Security number and other personal information to the card company.
How could the money disappear?
Prepaid debit cards have monthly inactivity fees that can kick in 90 days after the purchase, so if your graduate doesn't register or use it, the gift money can disappear.
Here's an example of what can happen to $50 on a gift card compared with the same amount on prepaid debit cards:
| | | Value 90 days after purchase | Value 8 months after purchase |
| --- | --- | --- | --- |
| | | | |
| Green Dot prepaid debit card | | $42.05 (after an inactivity fee of $7.95 is taken out) | $2.30 (after 5 more inactivity fees) |
| Netspend prepaid debit card | | $44.05 (after an inactivity fee of $5.95 is taken out) | $14.30 (after 5 more inactivity fees) |
If not used, a prepaid debit card balance can drop to $0.
Can I register a prepaid debit card for someone else?
Similar to opening a bank account, when you register a prepaid debit card, you are required by federal law to provide personal identification. Registering a card in someone else's name would involve using another's person's identity, which is fraud.
Some cards, such as Bluebird, let you register and add secondary cardholders as young as 13 years old, but consider if you want to go through the hassle of opening a card account and adding a linked account for a graduate.
Can I get a refund for the card?
Refund policies vary by store, so you should check with the retailer.
If you buy a prepaid debit card by accident or the person who receives the card isn't interested in it, the gift amount isn't lost. Instead of registering the card, the recipient can typically remove the money from the card, but they may need to call the card's customer service to get a check mailed to them, which may carry a fee.
Is a prepaid debit card ever a good idea for a new graduate?
Some cards like Mango Visa Prepaid and Wal-Mart MoneyCard have savings features that bring rewards and could be useful for those learning to manage money. But prepaid debit cards don't help people build a credit history like credit cards do, and prepaid cards can have more fees than a bank account.
"Think about where your graduate's headed and get a gift card that'd be useful for their next stop in life," Hunter says.
Take advantage of the highest interest rates since 2007 with the best high-yield savings accounts.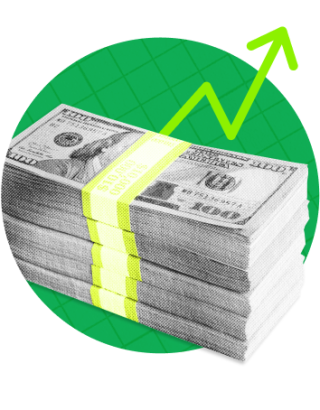 Get more smart money moves – straight to your inbox
Sign up and we'll send you Nerdy articles about the money topics that matter most to you along with other ways to help you get more from your money.