How to Choose a Bank Account: Seek Low Fees, High Rates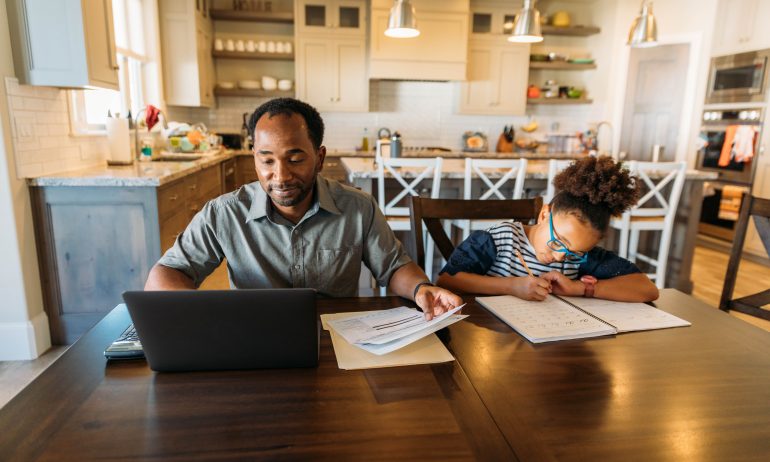 Many or all of the products featured here are from our partners who compensate us. This influences which products we write about and where and how the product appears on a page. However, this does not influence our evaluations. Our opinions are our own. Here is a list of our partners and here's how we make money.
Discover the bank accounts that fit your financial goals
Just answer a few questions to compare bank accounts that meet your needs.
Choosing a bank account is an important step in reaching your financial goals. The best accounts have low fees, high interest rates and a lenient policy when you overdraft. Whether you're looking to park your cash for the long or short term, let us help you pick the account type that fits your goals and the financial institution that has the best one.
Some banks or credit unions offer different versions of some of the following accounts for teens, college students or seniors. All types are protected up to $250,000 at Federal Deposit Insurance Corp.-insured banks and National Credit Union Administration-insured credit unions.
Low fees are especially important when you're deciding on a bank account. Sixty-one percent of Americans are avoiding banking fees, according to the American Bankers Association, and you can too. Here are some tips:
Look out for fees: Avoid accounts with monthly maintenance fees and small ATM networks that don't reimburse out-of-network ATM fees.

Scrutinize overdraft options: Choose an account with a lenient overdraft policy.

Aim for high interest: Choose rates of 1% or higher for savings accounts and CDs.
A checking account is used for day-to-day banking, including depositing your paycheck, withdrawing cash and paying bills. It offers multiple ways to access your money — such as debit cards, ATMs and personal checks — and doesn't limit the number of monthly transactions you can make.
The smallest transaction can overdraw an account, so you want an easygoing overdraft policy. The average overdraft fee runs to $34, according to the Consumer Financial Protection Bureau, and it can be charged several times daily.
What to look for: Some checking accounts offer interest, but your money may not sit there long enough to earn it. Instead, look for an account that charges no monthly maintenance fee, requires no minimum balance, reimburses fees from ATM transactions outside the bank's network and has a lenient overdraft policy.
SoFi Checking and Savings

APY
4.60%SoFi members with Direct Deposit or $5,000 or more in Qualifying Deposits during the 30-Day Evaluation Period can earn 4.60% annual percentage yield (APY) on savings balances (including Vaults) and 0.50% APY on checking balances. There is no minimum Direct Deposit amount required to qualify for the stated interest rate. Members without either Direct Deposit or Qualifying Deposits, during the 30-Day Evaluation Period will earn 1.20% APY on savings balances (including Vaults) and 0.50% APY on checking balances. Interest rates are variable and subject to change at any time. These rates are current as of 10/24/2023. There is no minimum balance requirement. Additional information can be found at http://www.sofi.com/legal/banking-rate-sheet.
A basic savings account gives you a safe place to store your money and lets you access funds quickly in the event of a medical emergency, a job loss or another unexpected expense. However, there may be a limit on the number of transactions you can make per month.
Most savings accounts at traditional banks earn very little interest. The national average rate for a savings account is currently just 0.46%, but you can find online accounts that offer low fees and high rates well north of 1%.
What to look for: Low fees and the best rate you can get. The best rates are likely to be at a credit union or online-only institution.
Cash management account (CMA)
Cash management accounts, or CMAs, typically offer higher interest rates than brick-and-mortar bank accounts, making them a good place to park savings. It's important to note, however, that CMAs aren't bank accounts: they're cash accounts offered by nonbank financial service providers, such as robo-advisors and investment firms. CMA providers sweep customers' cash into accounts with third-party partner banks behind the scenes, thus providing the money with FDIC coverage by extension.
What to look for: Useful features and services the CMA offers. You may be able to have a CMA and investment account under the same roof, allowing you to seamlessly transfer money back and forth. The options for depositing or withdrawing cash are limited at some CMAs; consider whether the level of access works for you.
Like savings accounts, money market accounts limit your number of monthly transactions, and they hold cash that you won't need right away.
They offer slightly higher interest rates — 0.63% is the current national average — than basic savings accounts, but often have higher minimum balance requirements. In some cases, they come with a debit card and the ability to write checks. As with savings accounts, you'll find more attractive rates at online institutions.
What to look for: Compare the money market account rates to those on savings accounts. Go with the option that offers the lowest fees, the best rate and the most reasonable balance requirement.
Certificate of deposit (CD)
A certificate of deposit, or CD, is a timed deposit: You promise to leave your money with the bank for a set term — typically, from a few months to five years — and in return the bank offers higher interest rates. The longer the term, the higher the rate.
A one-year CD at an online bank currently has a national average rate of 5.30%; a three-year CD, 4.40%; a five-year CD, 4.10%.
It's a big commitment, so ask questions. You'll want to ensure your money is in the account that best suits your financial needs.
What to look for: The right terms. Be comfortable with the agreement: Withdrawing before the end of the term typically results in a costly penalty. Look for a rate higher than 1%. Otherwise, you're better off with a high-yield savings account that lets you access your money.
You don't have to keep all accounts under the same roof. You might find a good checking account at a nearby credit union, a solid savings account or CMA online and an attractive CD at a bank. Mix and match as you see fit.
It only takes a few minutes to open an account online or at a branch. Once you're all set up, explore how your account's tools and features can help you meet your financial goals.
APY
4.60%
With $0 min. balance for APY
Bonus
$300
Earn up to $300 with direct deposit. Terms apply.
Get more smart money moves – straight to your inbox
Sign up and we'll send you Nerdy articles about the money topics that matter most to you along with other ways to help you get more from your money.