Need Multiple Savings Accounts? Here's Where to Bank
Online banks tend to have higher savings rates and lower fees than brick-and-mortar banks, making them good places to keep multiple savings accounts.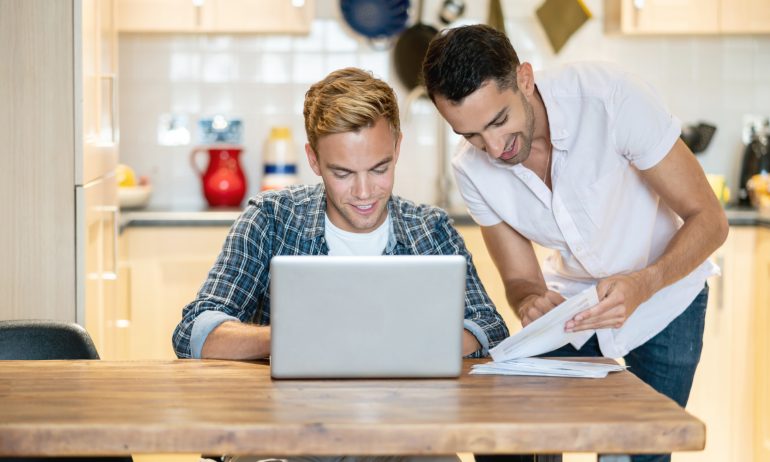 Many or all of the products featured here are from our partners who compensate us. This may influence which products we write about and where and how the product appears on a page. However, this does not influence our evaluations. Our opinions are our own. Here is a list of our partners and here's how we make money.
If you are considering having more than one regular savings account, these six financial institutions should be at the top of your list. They offer some of the highest annual percentage yields, or APYs, on the market. And none of them have monthly fees. Some even offer extra features, such as letting you nickname accounts to personalize them with your savings goals.
» Can't find what you're looking for? See more of our
If you're serious about making the most of multiple savings accounts, we recommend going with one of these options. Looking elsewhere can't hurt, as long as you keep these four tips in mind:
Using multiple savings accounts can be less of a bonus and more of a costly burden if you're hit with monthly maintenance fees. If a savings account has monthly surcharges, look for ways to get them waived. That might include keeping balances above a certain dollar amount or scheduling automatic transfers to savings.
Avoiding monthly fees should be a priority, and securing a competitive rate should be, too. Online banks and credit unions tend to offer higher APYs than traditional brick-and-mortar banks, which makes them ideal for multiple savings accounts.
Look at it this way: Keeping $10,000 at a bank that offers a 0.01% APY would earn an annual yield of just a dollar. An APY of 0.50%, on the other hand, would earn about $50 — not enough to get rich, but a welcome addition to an emergency fund.
» Need an emergency fund? Here's
Some banks and credit unions listed above let people nickname their accounts based on their savings goals. You can name these accounts whatever you'd like, but we recommend keeping it simple: "vacation fund," "emergency fund," "new dishwasher fund."
Banks and credit unions generally limit the number of savings accounts people can have, though our favorites often let you open more than 15. Policies vary from bank to bank.
No matter how many savings accounts you have, make sure you won't get hit with fees for excessive withdrawals. A federal banking rule — called — used to limit savings account customers to six such transactions a month per account, not including ATM or in-person withdrawals. The rule was relaxed because of the pandemic, but banks could still charge for excessive transactions. Know your bank's policy before moving your money.
» Looking for savings options that don't limit withdrawals?
There is no one-size-fits-all answer to where you should open multiple savings accounts. But by exploring your options and keeping the above tips in mind, you can set yourself up for success.