The Latest in Bank Overdraft Fee News
Here's a rundown of the news about the overdraft fees that banks charge.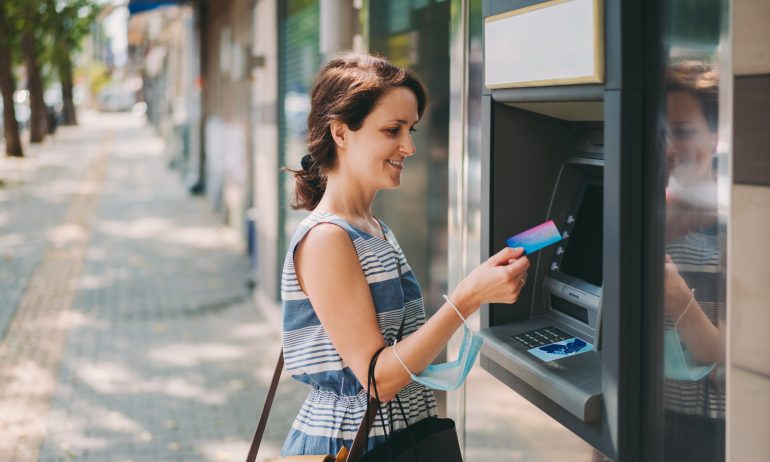 Many or all of the products featured here are from our partners who compensate us. This influences which products we write about and where and how the product appears on a page. However, this does not influence our evaluations. Our opinions are our own. Here is a list of our partners and here's how we make money.
November 2022 — Santander Bank Changes Overdraft Policies
Santander Bank has made several changes to its overdraft policies. The bank increased the overdraft fee threshold for customers from $5 to $100, meaning that if a customer overdrafts by $100 or less, they won't be charged an overdraft fee. The bank also reduced its daily overdraft fee limit from six to three. The bank also recently dropped its overdraft fee from $35 to $15 per occurrence.
October 2022 — BECU Reduces Overdraft Fees, Eliminates Nonsufficient Funds Fees
BECU moved on Oct. 17 to reduce overdraft fees from $25 to $10 and to remove nonsufficient funds fees on returned items such as electronic payments and checks that are rejected due to insufficient funds.
October 2022 — Popular Direct Introduces Overdraft Changes
Popular Direct announced that as of Oct. 11, it would no longer charge nonsufficient funds fees for returned items, that the balance threshold for overdraft fees would change from a negative balance of $5 to a negative balance of $50 and that the daily limit on overdraft fees would be reduced from five per day to three. The bank's overdraft fee will remain the same at $10 per overdraft.
September 2022 — KeyBank Establishes New Overdraft Policies
In September, KeyBank introduced new policies to help its customers avoid overdraft fees. The primary changes included: no overdraft fees for customers who overdraw by $20 or less; no more nonsufficient funds fees; no overdraft protection transfer fees, including for customers who choose to transfer from a line of credit or credit card; a reduction of overdraft fees to $20; and fewer overdraft fees a customer can be charged per day (from five to three).
September 2022 — Regions Bank Makes Changes to Overdraft Policies, Introduces New Line of Credit
Earlier in 2022, Regions Bank made the decision to remove overdraft protection transfer fees and nonsufficient funds fees, and the bank reduced the number of overdraft fees that a customer could be charged in a day to three. In September, the bank introduced a low-cost line of credit that gives customers access to $50-$500 at 12% APR to cover the cost of overdrafts.
August 2022 — PNC Eliminates Nonsufficient Funds Fees
PNC Bank announced on Aug. 11 that it will no longer charge nonsufficient funds (NSF) fees — also known as returned item fees — for its consumer banking customers. Customers who have a PNC Virtual Wallet account have had no NSF fees since April 2021. This announcement does not affect overdraft fees, which are $36 per occurrence and can be charged up to four times per day.
July 2022 — BMO Harris Removes Overdraft Transfer Fees, Plans to Reduce or Eliminate Other Fees
On June 30, BMO Harris bank announced that it would be reducing its overdraft fee beginning in fall 2022 to $15 per occurrence, down from a fee of $36 per occurrence. The bank also announced that it will remove nonsufficient funds fees (NSF) starting on Aug. 23, and the bank has already removed overdraft transfer fees as of July 12. BMO Harris can charge customers up to three overdraft fees per day.
July 2022 — Citibank Removes Overdraft Fees
Citibank announced on Feb. 24 that it would eliminate overdraft fees, overdraft protection fees and returned item fees for customers by summer 2022, and the bank has done so. Citibank will continue to offer overdraft protection services through transfers from a customer's linked Citibank savings account, and customers who qualify for a Checking Plus account can use an overdraft line of credit to cover negative balances. Other overdraft services include opting out of overdraft coverage so Citibank will deny a transaction if it would result in a negative balance. Customers can also sign up for low balance alerts. (Note from Citibank: "The information related to Checking Plus accounts has been collected by NerdWallet and has not been reviewed or provided by the issuer or provider of this product or service.")
June 2022 — New York Community Bank and Flagstar Bank to Eliminate Nonsufficient Funds Fees
New York Community Bank (NYCB) and Flagstar Bank announced separately on June 7 that they would be eliminating nonsufficient funds (NSF) fees from their checking accounts. NYCB said it plans to remove NSF fees on all of its consumer and business checking accounts starting Aug. 1 and that it will eliminate overdraft protection transfer fees. Flagstar Bank will also remove NSF fees beginning Aug. 1, as well as its continuous negative balance fee and overdraft protection transfer fee.
March 2022 — Huntington Bank Announces Overdraft Fee Reduction Starting July 2022
On March 8, Huntington Bank said it would be reducing its $36 overdraft fee to $15 beginning July 2022. Huntington Bank also currently has a policy of not charging overdraft fees when a customer overdrafts by $50 or less. If a customer does overdraft by more than $50, they can avoid an overdraft fee by bringing their account up to a positive balance by midnight Central time the next business day.
January 2022 — Bank of America Announces It Will Remove Nonsufficient Funds Fees, Reduce Overdraft Fees
Bank of America said on Jan. 11 that it would remove nonsufficient funds fees beginning in February 2022, and that it would reduce overdraft fees from $35 to $10 starting in May 2022. The bank will eliminate its overdraft protection transfer fee in May, too.
December 2021 — Capital One Says It Will Eliminate Overdraft Fees in Early 2022
In December 2021, Capital One announced that it would no longer charge overdraft fees or nonsufficient funds fees on consumer accounts, and it has since implemented that policy. Customers now have options to automatically decline a transaction that would result in an overdraft, initiate a free transfer from a linked Capital One savings or money market account, or choose no-fee overdraft coverage. With the last option, Capital One may decide to cover a check payment, electronic payment, recurring debit card payment, ATM withdrawals or one-time debit card purchases that would result in an overdraft, but the customer must promptly replenish the funds in their account or risk having their account closed.
Glossary of overdraft terms
ChexSystems. ChexSystems tracks and provides reports on consumer deposit accounts. Someone might be reported to ChexSystems if they've failed to repay an overdraft fee, which means that other banks might not let that person open an account until that negative mark falls off their record after five years.
Continuous negative balance fee. If a customer doesn't bring their bank account back to a positive balance after overdrafting, their bank might charge a continuous negative balance fee until the customer funds their account.
Nonsufficient funds (NSF) fee. A bank will charge a nonsufficient funds fee if a transaction is attempted that can't be covered by the funds in an account. NSF fees are also known as bounced check fees.
Overdraft. An overdraft occurs when a bank customer makes a transaction for a higher amount of money than the available balance in their account.
Overdraft coverage. Overdraft coverage can take different forms, including overdraft protection transfers and overdraft lines of credit. Customers are allowed by law to opt out of overdraft coverage by contacting their bank and making the request, and then their bank will simply decline any transaction that would result in an overdraft.
Overdraft fee. When bank customers overdraft, their bank might charge a fee — with some ranging from $30 to $35 — to discourage overdraft activity. Sometimes a bank might charge this fee multiple times per day if a customer keeps making transactions that overdraft their account.
Overdraft line of credit. An overdraft line of credit is similar to a credit card in that it's a set amount of money that a customer can borrow from if they overdraft their account. Like a credit card, there's typically a high-interest charge for using an overdraft line of credit, and that interest rate is usually dependent on your credit score.
Overdraft protection transfer. Some banks allow customers to link another account to their checking account. That way, if they make a transaction that would result in an overdraft, the difference would be taken from their linked account instead.
Overdraft protection transfer fee. Some banks charge a fee for allowing customers to transfer funds from a linked account to cover a transaction that would overdraft their primary account.
Prepaid debit card. Prepaid debit cards allow people to load a debit card with a set amount of money, which can help prevent overdrafts because any transaction beyond the available card funds will be declined.
Second chance checking account. Second chance checking accounts are designed to help people who have been blocked from opening a traditional bank account because of flawed banking history, such as having unpaid overdraft fees and being put in ChexSystems. These accounts allow people to rebuild their banking history until the negative marks fall off their records.
APY
0.50%
With $0 min. balance for APY
Bonus
$250
Earn up to $250 with direct deposit. Terms apply.
Get more smart money moves – straight to your inbox
Sign up and we'll send you Nerdy articles about the money topics that matter most to you along with other ways to help you get more from your money.