How Undocumented Immigrants Can Get Bank Accounts
Some banks let you open an account with an ITIN or passport instead of a Social Security number.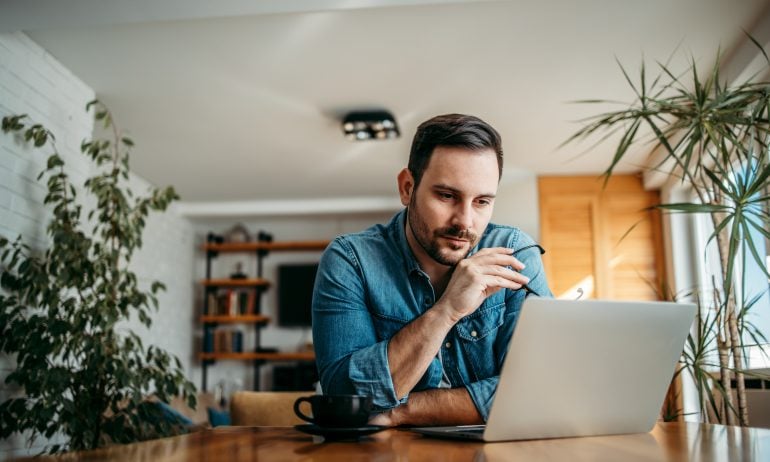 Many or all of the products featured here are from our partners who compensate us. This influences which products we write about and where and how the product appears on a page. However, this does not influence our evaluations. Our opinions are our own. Here is a list of our partners and here's how we make money.
Discover the bank accounts that fit your financial goals
Just answer a few questions to compare bank accounts that meet your needs.
There are banks that don't require a Social Security number, so if you're undocumented or don't have a Social Security number, it's still very possible to open an account.
Here's how to open a bank account without an SSN and why doing so can make you safer and save you money.
What you need to open a bank account
At a minimum, a bank is required by law to obtain basic personal information from you when you open a new account. Here's what you'll need to provide:
1. Name and date of birth. To confirm your name and birthday, if you're undocumented, banks typically require one or two of the following documents:
Government-issued driver's license (including foreign licenses).
People in New York City, San Francisco or other cities that issue municipal IDs can often use those IDs as proof of identity.
To get a municipal ID, you usually need to show proof of who you are. Acceptable proof varies by city but can include identification from a state school, an Individual Taxpayer Identification Number (ITIN) authorization letter, a Learner's Permit for driving or foreign military photo ID.
2. Proof of address. Banks and credit unions often require proof of a street address to open an account. One of the following can satisfy this requirement:
Current driver's license or municipal ID.
3. Identification number. An identification number means one of the following:
Social Security number (SSN).

Alien identification card number.

Any other government-issued document that proves your nationality or residence, such as a passport or foreign driver's license.
Banks and credit unions may have requirements in addition to the ones listed above.
Starting life in the U.S.?
We've gathered all NerdWallet's resources for you, from buying a car to building credit.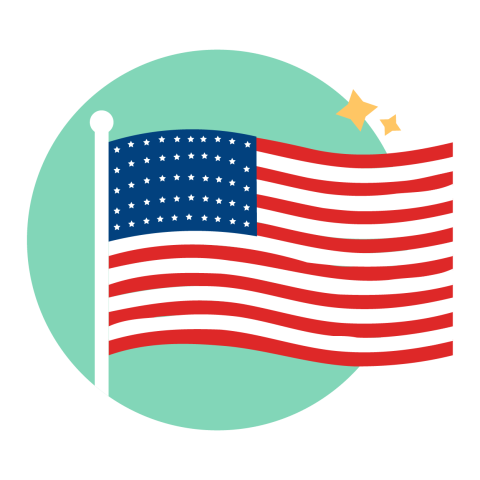 ITIN: What it is and how to get one
Don't have a Social Security number? You can still get a bank account with an ITIN, or an individual taxpayer identification number.
ITINs are used by the Internal Revenue Service to process taxes. They're available only to noncitizens in the U.S. who are not eligible for a Social Security number; their spouses and dependents can also obtain an ITIN. Here's how to get one:
Mail in your application, take it to an IRS walk-in office or have it processed by an "acceptance agent." These agents typically include accounting firms. Locate one near you on the IRS website.
Why should I open a bank account if I'm undocumented?
A bank account is a safe place to store your money. Even in the unlikely event that your bank is robbed, the money is insured and would be replaced. If you keep your money at home or on your person, you could lose your savings to theft.
A bank account helps you build a financial foundation. In most cases, a bank account can help you get access to important financial tasks such as opening a credit card, buying a home or borrowing funds to start a business, which are all actions that help establish a credit history. In some states, you can also open a college savings plan with tax benefits, known as a 529 plan, provided you have an ITIN.
With a bank account, you can cash checks or pay bills for free. A bank account also provides financial history, without which apartments and other services can be more expensive or require larger deposits.
Credit unions and banks that don't require Social Security numbers to open an account
Here are some banks and credit unions that don't require you to have an SSN to open an account:
Self-Help Federal Credit Union.
Large, mainstream banks such as Bank of America, Chase and Wells Fargo generally require about two pieces of documentation and proof of a valid U.S. street address. Bank of America, Chase and Wells Fargo also accept ITINs.
Some institutions, including some Hispanic American-owned credit unions, go out of their way to make the process smoother for immigrants.
Self-Help Federal Credit Union for example — which has branches in California, the Greater Chicago area, Milwaukee, Florida, Virginia, North Carolina and South Carolina — accepts the following forms of identification:
Matrícula consular (identification card from a Mexican consulate).
Another financial institution that helps immigrants, Latino Credit Union in North Carolina, accepts:
Government-issued ID from any country.

Valid ITIN or Social Security number.

Proof of current address.
Latino Credit Union and Self-Help FCU also offer products designed with the immigrant community in mind. DACA and citizenship loans, for example, are available to help members cover the cost of a deferred action or naturalization application.
Identification requirements vary from bank to bank, and credit union to credit union, so call ahead or stop by a branch location to find out what documents you need to open an account. If language is a barrier, ask if the bank has a representative who can help you in your native tongue.
Frequently asked questions
Can I open a bank account without a SSN?
What is an alternative to using a Social Security number when opening a bank account?
Take advantage of the highest interest rates since 2007 with the best high-yield savings accounts.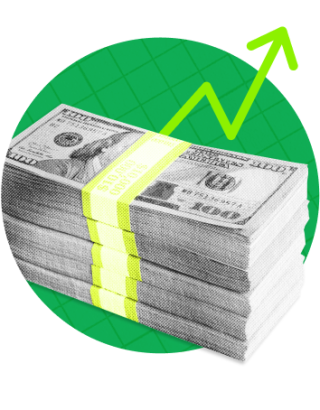 Get more smart money moves – straight to your inbox
Sign up and we'll send you Nerdy articles about the money topics that matter most to you along with other ways to help you get more from your money.