What Is a Lending Circle and How Does It Work?
A lending circle loan can be an interest-free way to borrow money and build credit.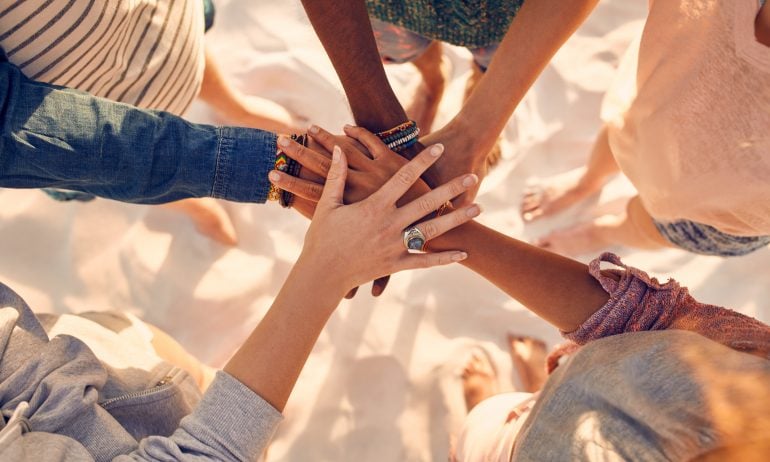 Many or all of the products featured here are from our partners who compensate us. This influences which products we write about and where and how the product appears on a page. However, this does not influence our evaluations. Our opinions are our own. Here is a list of our partners and here's how we make money.
A lending circle is a centuries-old concept whereby a group of people, usually family or friends, regularly pool a specific amount of money and give it to one member of the group. They're customary in cultures around the world and known as tandas, susus or hui, depending on where you go.
This method of lending and borrowing is popular because the money can be interest-free and helps members pay for emergencies or planned expenses. These days, lending circle participants can even build credit.
How does a lending circle work?
Lending circles help participants raise money for various expenses, such as down payments, debts and small-business investments.
The group members collectively decide on the loan amount, say, $1,000. Then each member contributes part of that amount, say $100 apiece, to the pool of funds every month, and one member gets the full $1,000 each time.
Informal lending circles agree to an order of payouts, which can change if one member has an urgent need for the money.
By the 10th month, all participants will have received $1,000. The loan carries no fees and no or very low interest, depending on the group's arrangement.
There is a strong social incentive to pay back the loan successfully because lending circles often consist of people you know and trust.
How a lending circle helps build credit
Companies such as the nonprofit Mission Asset Fund help participants form lending circles — and build their credit scores.
A credit score gives you access to financial products like loans and credit cards, and a higher credit score gets you lower interest rates.
There are no specific requirements to participate in a lending circle except showing that you have a source of income and a manageable amount of debt, says José Quiñonez, Mission Asset Fund's founder and CEO.
Lending circle alternatives
Because they're interest-free, lending circles are among the least expensive ways to borrow money. Compare them to other credit-building and borrowing options.
Other ways to build credit
Secured credit card. Secured cards require a cash deposit that's usually the amount of your credit line. The issuer holds the deposit in case you don't pay the bill, and reports payments to the credit bureaus as you use the card and pay it off. You get the deposit back once you close the account. You don't need good credit to get a secured credit card.

Credit-builder loan. A credit-builder loan forces you to save money while building credit. A lender holds onto the amount you want to borrow while you make payments. The lender reports the payments to the credit bureaus and releases the money after you've paid off the loan. Credit unions and community banks offer these, but Self and SeedFi both offer them online.
Help for basic needs. Local nonprofits, charities and religious organizations can help you get food, clothing and transportation. If you're struggling to cover living expenses, contact your utility company, landlord or mortgage issuer to defer a payment, or reach out to a housing counselor for long-term help.
Family loan. Get a low- or no-cost loan from someone you trust. You and the lender can draw up a repayment plan, including payment amounts and how the money will be used. Mixing money and relationships can be risky, so be sure both parties are comfortable with the agreement.

Paycheck advance. Ask your employer for early access to your paycheck, or use a cash advance app to borrow from your future earnings. Loan apps may charge small fees, and cashing in early means you won't get the full paycheck on payday, so check your budget to ensure you won't miss any bill payments.

Other ways to make money. You can make money selling clothes, freelancing or driving for a rideshare service. Though there's no interest involved, this option may require the luxury of time.
A lending circle that helps you build credit is a cheaper, safer way to borrow money than turning to a payday lender. Payday loans carry high interest rates, are due in a short period of time and allow rollovers of the loan, all of which can trap you in a cycle of debt. In contrast, a lending circle lets you borrow money at no or very low cost, typically from people in your own community.
See if you pre-qualify for a personal loan – without affecting your credit score
Just answer a few questions to get personalized rate estimates from multiple lenders.
Comparing options? See if you pre-qualify for a personal loan - without affecting your credit score
Just answer a few questions to get personalized rate estimates from multiple lenders.
Get more smart money moves – straight to your inbox
Sign up and we'll send you Nerdy articles about the money topics that matter most to you along with other ways to help you get more from your money.