Wealthfront Cash Review: Online Cash Management Account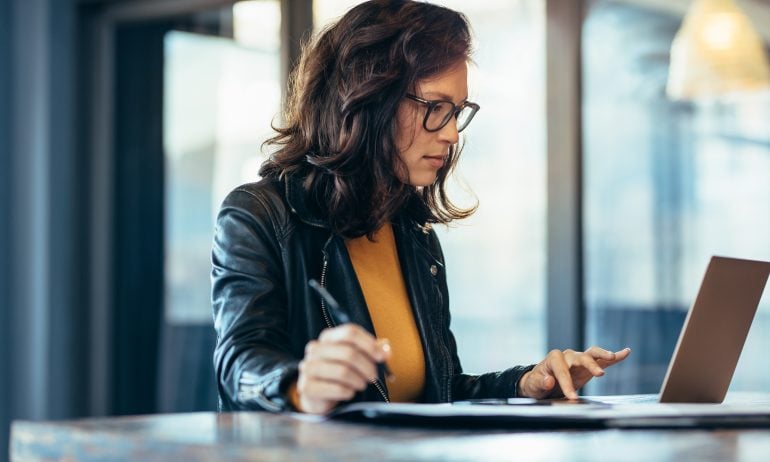 Many or all of the products featured here are from our partners who compensate us. This may influence which products we write about and where and how the product appears on a page. However, this does not influence our evaluations. Our opinions are our own. Here is a list of our partners and here's how we make money.
Cash management accounts, or cash accounts, typically are a sort of hybrid of a checking and savings account and are usually offered by nonbank financial service providers, such as Wealthfront, rather than banks.
It's important to make sure that all of the features and limitations of these accounts work for your needs. The lack of fees on the cash account offered by Wealthfront, a top robo-advisor, make it a worthy account to consider.
Where Wealthfront Cash shines

Where Wealthfront Cash falls short

Unlimited ACH transfers and withdrawals.

Offers a 0.10% APY interest rate.

Debit card allows purchases and fee-free cash withdrawals from more than 19,000 ATMs.

Free "send a check" feature.

"Autopilot" and "Self-Driving Money" saving and investing tools
Checking and savings features
Offers a 0.10% APY interest rate. At 0.10%, Wealthfront's interest rate is higher than the national average for savings accounts, which is currently just 0.06%.
Free unlimited transfers. Unlike traditional savings accounts — which are federally regulated to allow six free withdrawals/transfers per month only — customers with a Wealthfront Cash account can transfer money out of their accounts as often as they like.
No fees. Wealthfront doesn't charge maintenance, withdrawal or other fees on this account.
Direct deposit. Customers can have their income directly deposited into their Wealthfront Cash Account up to two days early.
FDIC coverage up to $1 million through affiliated partner banks. Wealthfront, like most cash management account providers, sweeps customers' cash balances into third-party banks that provide FDIC insurance on deposits. The FDIC typically insures up to $250,000, and Wealthfront uses more than one bank to ensure coverage of up to $1 million.
Debit card allows purchases and cash withdrawals. Customers can use an optional debit card that allows them to withdraw cash from more than 19,000 ATMs for free.
Bill pay and peer-to-peer app compatibility. Customers can enroll in bill pay with their account as well as link it to peer-to-peer money transfer apps like Venmo, Cash App and PayPal.
Free "send a check" feature. If you've met the basic requirements of holding $2,500 across your Wealthfront balances and have had at least $250 in direct deposits, Wealthfront can send a check payment on your behalf for no fee.
"Autopilot" and "Self-Driving Money" saving and investing tools. Wealthfront's "Autopilot" tool allows its users to set a maximum account balance on their Wealthfront Cash Account or other checking account and automatically move additional cash into a Wealthfront Taxable Investment Account, Traditional IRA, Roth IRA or 529 College Savings Account. Wealthfront's "Self-Driving Money" tool allows customers to organize their savings goals into different buckets, as well as instantly invest their savings instead of waiting for their money to transfer to their investment account.
Quick investing through the account. Customers can shift money from their Wealthfront Cash Account to their Wealthfront investment accounts, which feature a broad portfolio of low-cost exchange-traded funds (ETFs).
No cash deposits. Even though cash withdrawals are available, cash deposits are not.
No overdraft program. Wealthfront rejects any transaction that can't be covered by the funds in your account. While that means no overdraft fees, it also means you'll have to be careful about keeping track of how much you have in your account so you don't unexpectedly come up short during a transfer.
Solid website. The Wealthfront website is well-designed, and it's easy to find information about different account offerings as well as FAQs and general information about the company.
No branches. Wealthfront Cash is an online-only service, so if you prefer face-to-face interaction with customer service reps, you may struggle with having to communicate remotely.
No weekend human phone support. Wealthfront has extended weekday hours for phone support — 7 a.m. to 5 p.m. PT Monday through Friday — but it doesn't offer human phone support on weekends.
No chat support. If you prefer online chatting to phone calls, you're out of luck at Wealthfront.