More Wells Fargo Refunds Coming After $1 Billion Fine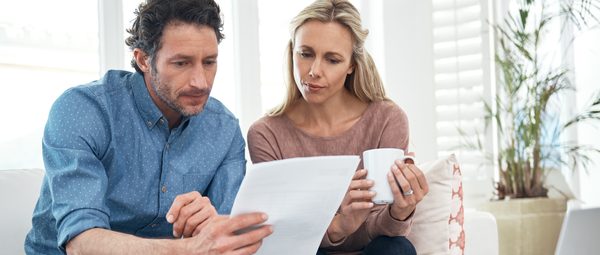 Many or all of the products featured here are from our partners who compensate us. This influences which products we write about and where and how the product appears on a page. However, this does not influence our evaluations. Our opinions are our own. Here is a list of our partners and here's how we make money.
Discover the bank accounts that fit your financial goals
Just answer a few questions to compare bank accounts that meet your needs.
Wells Fargo agreed Friday to pay $1 billion in penalties after the bank was fined by two federal regulators — the Consumer Financial Protection Bureau and the Office of the Comptroller of the Currency. If you have had an auto or home loan at the bank, you could get money back for any wrongfully charged fees.
The fines, the highest ever imposed by the CFPB, are in response to abusive practices from about 2005 to 2017 that cost thousands of Wells Fargo home and auto loan customers millions in fees. The $1 billion doesn't include amounts that customers could receive in refunds. The CFPB also ordered the bank to create plans to improve internal business practices and pay back consumers.
SoFi Checking and Savings

APY
4.60%SoFi members with Direct Deposit or $5,000 or more in Qualifying Deposits during the 30-Day Evaluation Period can earn 4.60% annual percentage yield (APY) on savings balances (including Vaults) and 0.50% APY on checking balances. There is no minimum Direct Deposit amount required to qualify for the stated interest rate. Members without either Direct Deposit or Qualifying Deposits, during the 30-Day Evaluation Period will earn 1.20% APY on savings balances (including Vaults) and 0.50% APY on checking balances. Interest rates are variable and subject to change at any time. These rates are current as of 10/24/2023. There is no minimum balance requirement. Additional information can be found at http://www.sofi.com/legal/banking-rate-sheet.
What customers can do now
Auto loans: If Wells Fargo has contacted you or you have questions, call the auto lending number at (800) 289-8004. The bank is in the process of identifying affected customers and how much they will be refunded.

Mortgages: Call the bank's home lending number at (800) 357-6675 if you have questions. Wells Fargo had expected the refund process to be done by the end of 2018, but because of Friday's penalties, a new timeline hasn't been determined.

Retail banking customers affected by a previous $142 million class-action lawsuit can also file a claim. If you had any credit, checking or savings accounts opened in your name from May 1, 2002, to April 20, 2017, you may be eligible to receive money. The deadline to file a claim is July 7, 2018. The instructions can be found at this website.
Creating plans to pay back customers
Although Wells Fargo couldn't confirm the exact number of customers affected or the total fees or other costs that have already been refunded, a representative told NerdWallet the bank would be sending two comprehensive plans to regulators within the next 30 days. The plans will address how Wells Fargo will identify the auto and home loan customers who are eligible for refunds and how much money they'll get.
But these plans could alter efforts underway to pay back auto and home loan customers. The bank began mailing refunds Aug. 31, 2017, and has delivered about 235,000 checks for a total of $11.7 million. The bank estimated in its 2017 annual report that it expects to reimburse about $182 million to auto loan customers, including checks and credits to Wells Fargo accounts, but this total could change. The bank hasn't finalized the amount due to mortgage customers.
For mortgage customers who got a loan between 2013 and 2017, Wells Fargo said it would offer anyone who's paid rate lock extension fees, a refund plus interest if the fees on the mortgage resulted in additional interest.
The penalty is in response to two separate kinds of abusive practices that the bank originally admitted to last year:
Mortgages: Wells Fargo charged about 110,000 home loan borrowers for mortgage rate lock extensions, even when the bank was at fault for delays that led to extensions, from Sept. 16, 2013, to Feb. 28, 2017. This resulted in customers paying $98 million in extension fees.
When getting a mortgage, a consumer can lock in an interest rate for a fixed period, such as for 90 days. If the scheduled date for closing on a home needs to be pushed back because of construction or other delays, the borrower can request an extension. But Wells Fargo charged the extension fee even when the bank caused delays.
Car loans: The CFPB says the bank forced hundreds of thousands of auto loan customers from Oct. 15, 2005, through Sept. 30, 2016, to pay for collateral protection insurance unnecessarily. The CFPB order states that at least 27,000 customers might have had their cars repossessed from 2011 to 2016 in part because of the extra insurance.
When getting an auto loan, consumers can be required to have auto insurance that covers collision and other damages. Wells Fargo enforced a policy of collateral protection insurance in cases where customers didn't have adequate insurance but even tacked it on for at least 490,000 who already had appropriate insurance.
APY
4.60%
With $0 min. balance for APY
Bonus
$300
Earn up to $300 with direct deposit. Terms apply.
Get more smart money moves – straight to your inbox
Sign up and we'll send you Nerdy articles about the money topics that matter most to you along with other ways to help you get more from your money.