The Perks of Going Local With Your Bank Account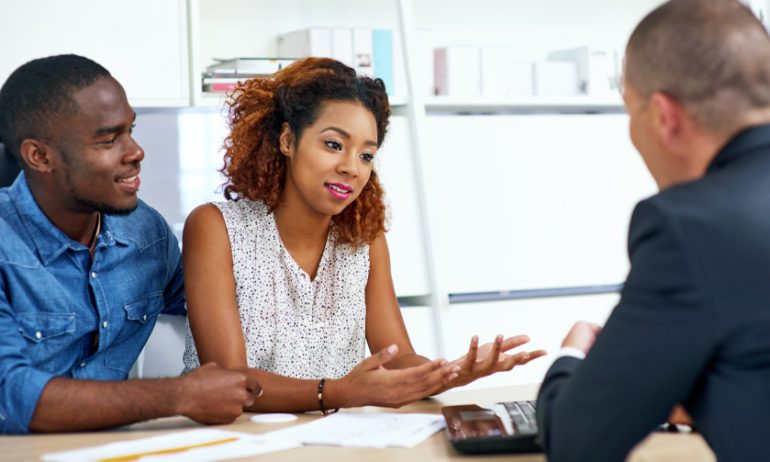 Many or all of the products featured here are from our partners who compensate us. This influences which products we write about and where and how the product appears on a page. However, this does not influence our evaluations. Our opinions are our own. Here is a list of our partners and here's how we make money.
Sarah Gillis switched from a national bank to a local one in New Jersey as a matter of principle.
"I feel like my voice matters more in a smaller bank," says Gillis, who closed her account at a national bank because she disagreed, she says, with some of its corporate investments. She opened an account at Peapack-Gladstone Bank by her home in Warren, New Jersey, about a year ago.
But when asked her thoughts on her new bank, it's the perks and lack of fees she applauds. Her out-of-network ATM fees are reimbursed by Peapack-Gladstone and she gets $8 back if she uses her debit card at least ten times a month. "I just think it's a great bank," she says.
For consumers like Gillis, switching to a community bank — typically defined as a smaller bank that is locally owned and operated — is an action rooted as much in practicality as it is in ideology. Lower and fewer fees and the allure of keeping money local can be compelling reasons to switch.
Community banks still won't be as convenient for many people as national banks. ATM access, for example, can be a challenge without the large networks enjoyed by national bank customers. Some 48% of community banks belong to a fee-free ATM network, a 2013 survey by the Independent Community Bankers of America found, but that leaves a large swath of community bank customers paying additional fees when using out-of-network ATMs.
Limited availability of cutting-edge technology continues to be an issue. The number of community banks offering mobile banking services was 81% last year, up from 71% the year before, according to a report by the Federal Reserve. But that's still a sizeable number of banks without services that many customers consider essential, such as the ability to check account balances by smartphone.
The report noted that mobile banking was "difficult to implement for small and mid-size banks due to cost and expertise."
Keeping it in the neighborhood
Fans of community banks point to the advantages, starting with a generally more favorable fee structure. These banks are likelier to have fewer checking account fees and lower overdraft fees than big national banks, according to a recent survey by Pew Charitable Trusts. Only about 10% of small banks surveyed reported charging monthly service fees on checking accounts; such fees are common at large banks, though they can sometimes be avoided by signing up for direct deposit or maintaining a minimum balance. The median overdraft fee for small banks was $32, compared to $35 for large banks.
And for many, the chance to keep money local is a reward in itself.
"People feel that there is an authenticity to a locally owned business," says Terry Jorde, senior executive vice president at the Independent Community Bankers of America. "That's true whether it's a hardware store, a locally owned restaurant, a flower store or a community bank."
Community banks can also play an integral role in local economies, especially in supporting small businesses.
More than 50% of small-business loans came from community banks, researchers at Harvard Kennedy School reported in 2015, as did 77% of agricultural loans. Small businesses were also more likely to be approved for some form of a loan from community banks — 76%, compared to 58% at national banks, according to the Federal Reserve Bank of New York.
Jorde, who worked for 32 years at a small bank in Cando, North Dakota, says community banks work to build relationships with customers. "It's not just a cookie-cutter type of lending," she says, citing a focus on personal knowledge of an applicant and of the local economy in making loan decisions. "You don't just put a bunch of statistics in a black box and then come out with a credit decision."
That seems to be reflected in lower default rates for community bank loans. The Harvard Kennedy study also found that default rates for residential property loans were under 4% for community banks, compared to more than 10% for big banks.
Community banks aren't for everyone. Those who move frequently from one city to another may find it inconvenient to change community banks each time, something that's not an issue for those who bank big.
Gillis, for one, believes the advantages of going local outweigh the drawbacks. "I've realized it's not that hard to open a new account at a different bank or close an account," she says.
Should she ever leave New Jersey, she says, she'll stick to a community bank, like the one she joined last year. "I love it."
This article was written by NerdWallet and was originally published by The Associated Press.
Get more smart money moves – straight to your inbox
Sign up and we'll send you Nerdy articles about the money topics that matter most to you along with other ways to help you get more from your money.