You Don't Need to Be a Citizen to Have a U.S. Bank Account
Immigrants, including the undocumented, have good reasons to open a bank account — including personal safety.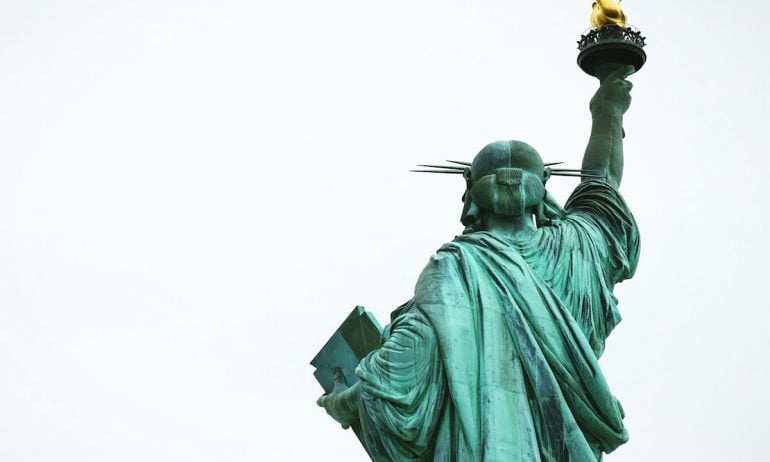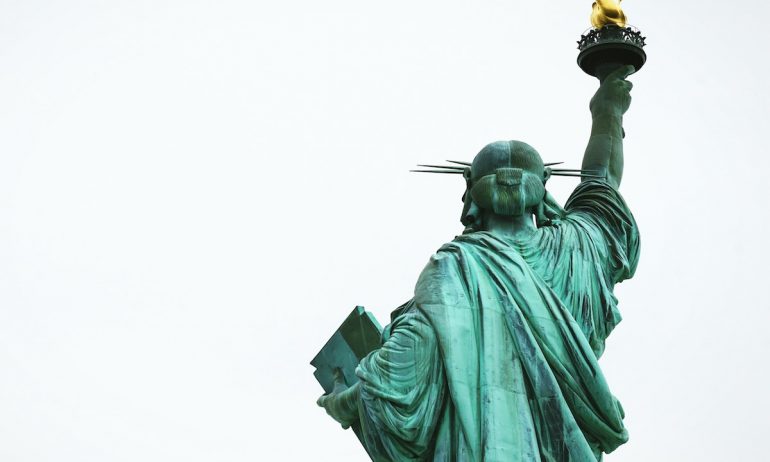 Many or all of the products featured here are from our partners who compensate us. This influences which products we write about and where and how the product appears on a page. However, this does not influence our evaluations. Our opinions are our own. Here is a list of our partners and here's how we make money.
Discover the bank accounts that fit your financial goals
Just answer a few questions to compare bank accounts that meet your needs.
Alexis Flores-Betancourt was 5 when her family loaded everything they owned onto a truck and trundled across country from California, where she was born, to Texas, one of several moves her parents made in search of a brighter future. That was in 2002, and in the years that followed, she recalls, life in the Lone Star State wasn't the easiest. Her father worked in construction, her mother cleaned houses. The family had to tread through life gingerly: driving carefully so as not to be pulled over by police, skirting certain subjects when talking with co-workers.
Flores-Betancourt's parents were, and still are, undocumented immigrants, having come to the U.S. from a small town in Michoacan, Mexico. She recalls that money was tight, and for several years there was no bank account. They stashed their money at home.
Since the 2016 election, unease among immigrants in the U.S. — a community already steeped in uncertainty — has been growing. But the safety of having a bank account shouldn't be among their concerns, say those in the know.
"People are concerned in general" about "exposing themselves to the financial system," says Mohan Kanungo, "not knowing how that information might be shared with the federal government or other entities." He's the director of programs and engagement at financial advocacy nonprofit Mission Asset Fund.
"

Anybody who is able to establish their identity is able to open an account.

"
Paulina Gonzalez

,

executive director, California Reinvestment Coalition
But opening a bank account can't play a role in revealing immigration status, says Paulina Gonzalez, executive director of the California Reinvestment Coalition, an organization that works to improve access to credit among underserved communities. "The government won't be able to reach into a bank account without a clear subpoena. They can't just go fishing."
And having a bank account is important not just as an inexpensive method of paying bills, accessing cash and earning interest on your money — but it's also crucial for personal safety.
Cash can be unsafe, says Jeannine Esposito, manager at Self-Help Federal Credit Union, which encourages financial inclusion in underserved populations. Immigrant communities around the country have been targeted by thieves because immigrants are known to carry around large amounts of cash, or to stash it at home — as the Flores-Betancourts did. Bank accounts can also be the first steppingstone to other financial products, such as credit cards or loans, and allow money to be accessed from various locations.
"A lot of the same reasons that it's important for anyone to hold a bank account holds true for immigrants as well," Esposito says.
In 2005, the Flores-Betancourt family finally opened a bank account. Alexis' father got a taxpayer identification number — an ITIN, which he would use to pay taxes — that allowed him to open a checking and savings account. Alexis remembers walking into a Chase branch with her father. The teller spoke Spanish, she says, and explained everything thoroughly.
"There's nothing in the law that requires anybody to be a U.S. citizen or a U.S. resident," Gonzalez says. "Anybody who is able to establish their identity is able to open an account."
Banks are required by law to, at a minimum, confirm a person's name, date of birth and address and to obtain an identification number. The last can be a Social Security number, an ITIN — which can be obtained by a non-U.S. citizen who doesn't qualify for a Social Security number — or other documentation including a foreign passport or foreign driver's license. Immigration status is not among required information.
Despite the pluses, immigrants still hesitate to open bank accounts. They may prefer cash if they come from countries where financial institutions are distrusted or currency fluctuates quickly, Kanungo says. He has seen an increase in concern among immigrants about whether accounts should be kept open in the wake of the 2016 presidential election and the subsequent tightening of immigration policy.
It echoes the unease prevalent in a community already living with uncertainty. Around two-thirds of Latino immigrants — both lawful permanent residents and those without American citizenship or green cards — said they worried about themselves or somebody close to them being deported, according to a Pew Research Center report from February 2017. Arrests by U.S. Immigration and Customs Enforcement increased by 30% in fiscal year 2017 compared with the year before, the Pew research shows.
Flores-Betancourt remembers how opening a bank account shifted her family's situation for the better. "It made it easier for my dad to move money," she says, and provided a place where they knew their money was safe. They eventually opened a credit card with Chase that allowed her dad to invest in tools for his construction business, and later a debit card for Alexis.
"My dad has always been the type of person who's willing to take risks for something better," Flores-Betancourt reflects. She credits her father for her own go-getter mentality. Now 22, she's scheduled to graduate in the fall from the University of California, Berkeley, with a degree in applied math. "I'm basically my dad in a girl version."
She's in the process of applying for residency on behalf of her parents. She hopes in two years they'll have green cards so they can do what they've done for 23 years in the U.S. — build kitchens, clean homes and send their children to school — with the stamp of legality.
Take advantage of the highest interest rates since 2007 with the best high-yield savings accounts.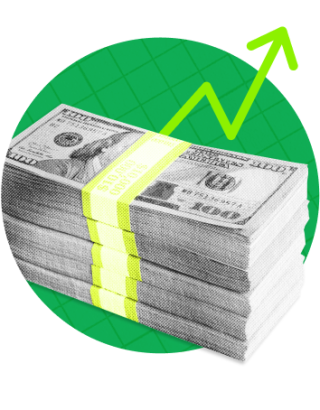 Get more smart money moves – straight to your inbox
Sign up and we'll send you Nerdy articles about the money topics that matter most to you along with other ways to help you get more from your money.