Your Easiest New Year's Resolution: Get a High Savings Rate
A high rate can help you earn more money faster.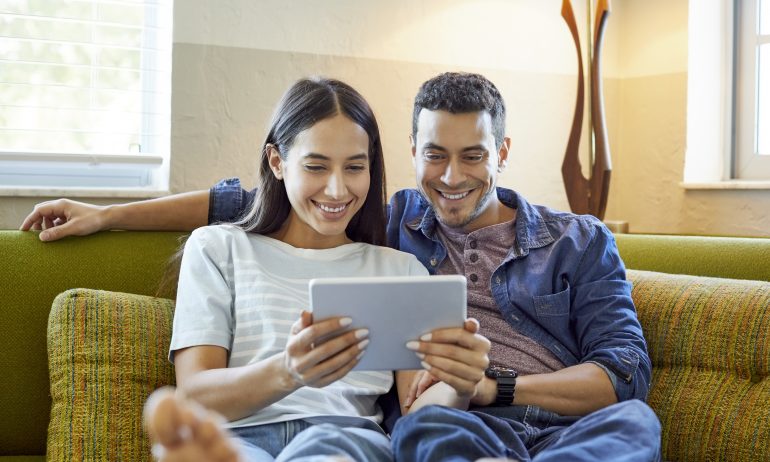 Many or all of the products featured here are from our partners who compensate us. This influences which products we write about and where and how the product appears on a page. However, this does not influence our evaluations. Our opinions are our own. Here is a list of our partners and here's how we make money.
Some new year's resolutions, like new diets and exercise routines, demand daily attention and energy, but here's one that can take less than 15 minutes: opening a high-yield savings account.
An August 2022 NerdWallet survey found that 2 in 5 Americans (40%) feel that their financial health is worse now than before the COVID-19 pandemic. Of them, 37% say they've stopped saving. If you feel behind on your savings, now is a great time to recommit to your financial goals.
Here's how a high rate can help — and why opening a high-yield account is a good use of a few commercial breaks.
SoFi Checking and Savings

APY
4.00%SoFi members with direct deposit can earn up to 4.00% annual percentage yield (APY) on savings balances (including Vaults) and 1.20% APY on checking balances. There is no minimum direct deposit amount required to qualify for the 4.00% APY for savings. Members without direct deposit will earn 1.20% APY on all account balances in checking and savings (including Vaults). Interest rates are variable and subject to change at any time. These rates are current as of 03/17/2023. Additional information can be found at http://www.sofi.com/legal/banking-rate-sheet
Marcus by Goldman Sachs Online Savings Account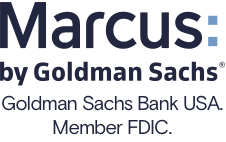 APY
3.75%3.75% APY (annual percentage yield) with $0 minimum balance to earn stated APY. Accounts must have a positive balance to remain open. APY valid as of 02/14/2023.
1. You'll save more money faster
Big changes to your finances, such as paying off debt or getting a raise, play a serious role in being able to save more money over time. But where you keep your savings also matters.
Investments in the stock market have the highest long-term average returns — around 7% to 8% after inflation — but the market isn't best for money you may need to access within a few years since returns fluctuate and there's a risk of losing that money in the short term.
"It's important to keep some money in cash so that it is safe from the volatility of the stock market," said Maggie Germano, a Syracuse, New York-based financial coach for women nationwide, in an email. "A savings account holds money that serves a specific purpose, but it remains liquid so it can be accessed whenever necessary."
It's a good idea to put your emergency savings, meaning several months' worth of living expenses, into an account that's easy to access. Any regular savings account could work, but a high-yield account has the added advantage of earning about 10 times more interest than the national average rate for savings accounts, 0.37%.
For example, keeping $10,000 in a savings account with an annual percentage yield, or APY, of 0.30% earns about $30 in interest after 12 months. In contrast, leave $10,000 in a high-yield account with a 3% APY and you earn about $300 after a year. If you factor in the money that you add to the account throughout the year, you'll wind up with a healthy nest egg at year's end.
2. You'll avoid more fees
Savings accounts at traditional brick-and-mortar banks tend to have a monthly fee or requirements such as maintaining a certain balance to waive that fee.
High-yield accounts are generally free with no requirements. They're usually offered by online banks and credit unions, which don't have the overhead of maintaining branches and pass some of that savings on to customers in the form of higher rates and fewer fees.
Even a $5 monthly fee adds up, and you don't want to lose money in an account that's supposed to help build your savings.
3. They have helpful account features
Some online banks let you open multiple savings accounts with low or no minimum balances. Ally and Capital One, for example, also let you nickname your accounts, so you can save up for different goals easily. And if you set up automatic transfers from your checking account or split direct deposits from your paycheck, you can save consistently without having to think about it. Or, you could take advantage of another feature: subaccounts.
"Some savings accounts allow you to put money into 'buckets' so that you can clearly save for separate goals, without having a bunch of savings accounts," Germano said. "This can be helpful for people who like to differentiate their progress on separate goals without having to manage multiple accounts."
Other high rates to consider
A savings account is the most common place to find solid interest rates, but it's not the only one. See these alternatives:
Rewards checking accounts: Some banks have checking accounts with surprisingly good rates, but be sure you can satisfy any monthly transaction requirements. Some banks, for example, might require a certain number of debit card transactions per month in order to earn interest. 
High-yield certificates of deposit: Early withdrawal penalties can make CDs less attractive than regular savings accounts, but if you have a sum that you won't touch for a few months or even a few years, look into CDs. They can have some of the highest rates among bank accounts.
Start the new year with effortless saving
A high-yield account is no substitute for regular savings contributions, but if you can combine both, even with small contributions, that can boost your savings.
"Allow your money to work for you, even if it feels like a small amount," Germano said. 
Opening a high-yield account can be your ticket to more savings. And that's one new year's resolution you can knock off your list early.
Get more smart money moves – straight to your inbox
Sign up and we'll send you Nerdy articles about the money topics that matter most to you along with other ways to help you get more from your money.