What Can I Do If I Charge My Credit Card by Accident?
When you accidentally make a purchase with your credit card, these steps may remedy the situation.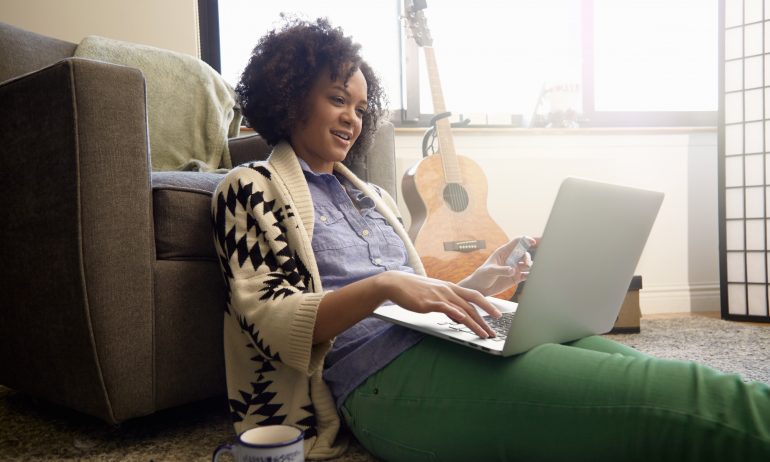 Many or all of the products featured here are from our partners who compensate us. This influences which products we write about and where and how the product appears on a page. However, this does not influence our evaluations. Our opinions are our own. Here is a list of our partners and here's how we make money.
The Internet has been the greatest shopping gift of my life. It has virtually eliminated visits to physical storefronts, with the exception of when I'm shopping for clothes. There is a major drawback to Internet shopping, however, and it is a direct result of the convenience the technology itself provides.
On a few occasions, I may be shopping online and order something by mistake. I know, I know, I should pay attention to what I'm doing. Sometimes, however, the pizza delivery guy shows up and interrupts my browsing. I have to sink my teeth into that hot delicious pizza, and when I return to my computer, I have occasionally been on such a pizza high that I've made a purchase boo-boo.
In some cases, I order the wrong version of a particular item, such as the regular version of a DVD instead of the Blu-Ray. Sometimes I just order the wrong item altogether. In some cases, I order something and moments later read a review that makes me regret the purchase. In any of these situations, can I reverse the charge somehow? The answer is that it depends on the merchant.
Undo your online mistake through quick action
With most online stores, if you call them by the end of the business day, or first thing the next morning, and explain your mistake, they will likely void out the charge. Competition is so intense in the online world, and it is so easy to post a bad review of a website, that most merchants are effectively leveraged into accommodating you. Nevertheless, an accident reversed via courtesy is just plain good customer service.
In the case of Amazon, however, it isn't always as easy. Amazon ships many things from its own warehouses because it stocks them in its normal course of business. In other cases, Amazon is merely acting as a fulfillment center for merchants. In yet another wrinkle, some merchants merely use Amazon as an order platform and ship everything themselves. Amazon lists its general policies, yet each situation will be unique to the seller.
In my experience in the first two cases, a mistaken order can sometimes be immediately reversed. If you catch it within 30 minutes, there's a chance you'll be able to cancel the order out. However, once it says, "Shipping soon," you're stuck. It's already being processed, and you'll get it in the mail just as you requested. In the last case, I have been able to immediately contact the merchant, only to be told that Amazon handles everything and I have to cancel via the website. So it's back to square one.
The accidental buy arrives. Now what?
Once you receive a mistakenly ordered product, you are generally going to get stuck with the return shipping costs. Most of the time, you'll get a full refund. Some third party merchants will charge you a "restocking fee" of 10-20% of the item's cost. Alternatively, you could try and hock it on eBay or give it to someone as a gift. The only time you'll get return shipping covered is if the product arrives defective or broken.
Don't expect to be able to dispute the charge with your credit card company. Generally speaking, only truly unauthorized purchases can be disputed, not because you made a mistake.
Find the right credit card for you.
Whether you want to pay less interest or earn more rewards, the right card's out there. Just answer a few questions and we'll narrow the search for you.
Get Started
Get more smart money moves – straight to your inbox
Sign up and we'll send you Nerdy articles about the money topics that matter most to you along with other ways to help you get more from your money.