Used a Credit Card for Free Trials? These Tools Make Canceling Easier
Recurring credit card charges can sneak up on you, especially with subscription services. But many cards have built-in protections and reminders to cancel.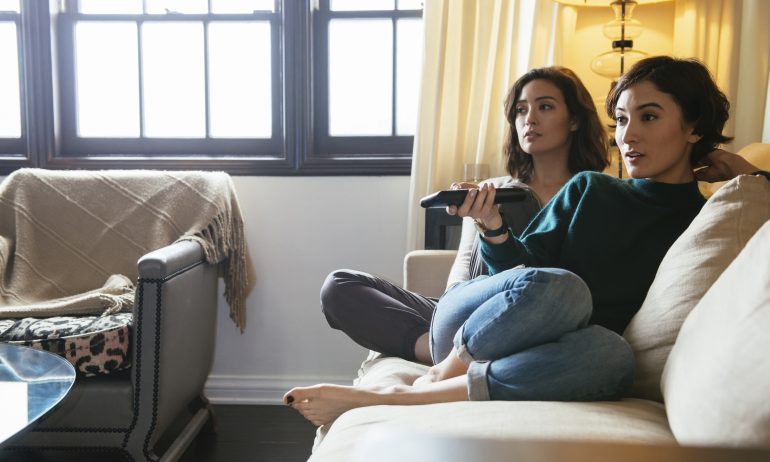 Many or all of the products featured here are from our partners who compensate us. This influences which products we write about and where and how the product appears on a page. However, this does not influence our evaluations. Our opinions are our own. Here is a list of our partners and here's how we make money.
Setting up autopay with a credit card can be convenient for certain bills — but autopay does have a potential downside, and odds are you've encountered it.
How many times have you signed up for a free trial or subscription service with the intention of canceling later, only to forget about it? Meanwhile, your card just keeps getting charged. Or maybe you didn't realize you'd opted into a subscription at all until your billing statement arrived.
It's a frustrating feeling, especially since some subscription services don't send reminders about recurring charges. Others might make it difficult to cancel; and even when you do cancel, you might not get a refund. These charges can rack up quickly and be painful if you haven't budgeted for them.
But there are tools — many from credit card issuers and card payment networks themselves — that make it easier to keep track of and remember to cancel unwanted recurring charges.
The card you're using may have built-in protections
When it comes to free-trial offers and subscriptions, some services bill consumers if they've not specifically opted out of such billing, in what the FTC refers to as a "negative option." But there are rules and requirements in place from card networks and issuers that ensure that merchants are clear about the terms and prices related to recurring charges.
Since 2019, Mastercard has required merchants to have cardholder approval before charging cards after a free-trial period ends. And if a consumer agrees to continue with a subscription service, the payment network also makes it mandatory for merchants to send cardholders the transaction amount, payment date, merchant name, and instructions on how to cancel the initial free trial. You'll also get receipts for each recurring transaction after that, as well as cancellation instructions.
The caveat here, however, is that this Mastercard rule applies only to physical goods like cosmetics and health care items, and not to online subscription services.
The Visa payment network has its own regulations concerning recurring charges; these regulations apply to both physical goods and online services. Sellers must send cardholders subscription terms when they sign up for a free trial, including price and details of the service, ongoing payment schedule, and a link to cancellation instructions. Visa also requires merchants to send consumers, by email or text, a link to end their subscription at least seven days before a trial period is scheduled to end.
Digital card 'assistants'
Depending on your card issuer, you may have tools that can help you manage monthly subscriptions and recurring charges.
For example, the Chase Account Manager tool allows cardholders to see with which businesses they've saved their cards. You can find this tool in the Chase app. Just select your card, scroll to "account services" and tap "stored cards." You'll then be able to see all the businesses and mobile wallets you've saved your card to, and which of these you've set up for recurring charges. You'll also be able to see recent charges from specific businesses. What makes the Chase Account Manager particularly useful for tracking recurring payments is that it will notify you when a repeating charge has changed from its usual amount.
Discover also has a feature that works in much the same way. When you sign in to your account, click the "Activity" tab at the top of the page, then select "Recurring Charges." You'll be able to view the date of the charge, the name of the merchant and the amount charged, all in one spot. Discover's website notes that charges listed here are "when merchants have marked the transactions as recurring or we have determined there is a clear pattern of recurrence."
Capital One has the Eno tool. If Eno determines that you've used your Capital One card to sign up for a free trial, the tool will ask you if you would like a reminder before your trial ends. If you opt in, you'll get a notification the day before the trial ends. Eno also notifies cardholders when a recurring charge has increased. Cardholders can start using Eno through the issuer's app or online by opting into alerts via email, text or app notification.
In addition to these specific tools, many credit cards have general alerts you can sign up for that will let you know when a payment is due, how much of your balance you're spending and more.
Some issuers offer virtual credit card numbers, which are randomly generated account numbers that are tied to your existing credit card account. Because a virtual card number can often expire after only one use, you can use the feature to sign up for a free trial period, ensuring that you won't (and can't) be charged further when the trial ends. If you decide to continue with the service in question after the trial, you can then enter your actual card number so you can be charged moving forward.
The Eno tool from Capital One allows cardholders to sign up for single-use virtual card numbers.

Select Citi cards offer unique virtual account numbers that can be used in place of holders' real card numbers.

The invite-only X1 Card readily advertises this feature: "End free trials automatically with auto-expiring virtual cards."
If your issuer doesn't offer virtual card numbers, there are third-party apps that can generate numbers that expire automatically after one use.
How to avoid recurring credit card charges
In addition to using your card's features to keep track of recurring payments, consider the following tips, which can help you monitor and avoid such charges:
Read service terms carefully when you sign up: When signing up for a free trial, make sure you understand when the offer will end, when you'll be charged, and how much you'll be charged.

Track your bill due dates on a calendar: Marking the offer's end date on a calendar can help you remember when to cancel it. It can also help you keep track of all your free-trial sign-ups, if you have several.

Set an alert on your phone: If you haven't opted in to account alerts, consider setting up your own personal notifications on your phone. This can ensure you remember your trial end date and aren't caught by surprise when your card is charged.

Check your card statement regularly: Going through your monthly credit card statement can help you verify transactions you've made and spot any payments you've forgotten about or don't remember agreeing to. Looking over your statements is also a great way to stay on top of how much you're paying monthly, when your recurring payments are due, and how much you owe.
What to do if you forget to cancel a recurring charge
If a service or business doesn't have clear cancellation instructions on its website and no information is sent to you, contact the business directly to make a cancellation request. Be sure to check your credit card statement afterward to make sure your request was honored and that your card is no longer being charged. If a company continues to charge you despite a cancellation request, you can file a dispute with your card issuer, either online or by calling the number on the back of your card.
If you've forgotten to cancel a subscription and you've already been charged, you can try to cancel anyway to avoid getting billed further. In some cases, you might be able to get a partial refund, especially if it's just a few days after the trial period has ended.
Find the right credit card for you.
Whether you want to pay less interest or earn more rewards, the right card's out there. Just answer a few questions and we'll narrow the search for you.
Get Started
Get more smart money moves – straight to your inbox
Sign up and we'll send you Nerdy articles about the money topics that matter most to you along with other ways to help you get more from your money.