Visa vs. Mastercard: Why It Doesn't Make Much Difference
Both are accepted pretty much anywhere that takes credit cards. But the benefits that matter most don't actually come from Visa or Mastercard.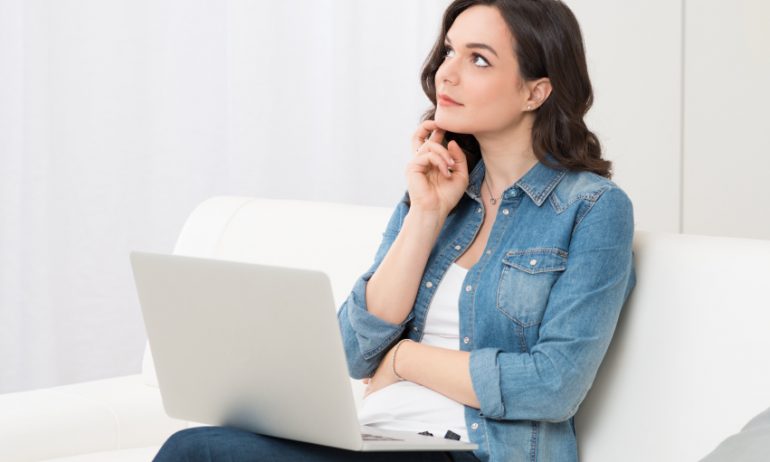 Many or all of the products featured here are from our partners who compensate us. This may influence which products we write about and where and how the product appears on a page. However, this does not influence our evaluations. Our opinions are our own. Here is a list of our partners and here's how we make money.
The difference between Visa and Mastercard is the logo on the card — and not much else. Visa and Mastercard have so much in common that in terms of day-to-day spending, they're all but interchangeable. Both are widely accepted worldwide, and the benefits that matter most to card users aren't determined by whether it's a Mastercard or Visa card.
So when choosing a card, don't spend too much time worrying about the logo. Focus on other features.
Visa vs. Mastercard: Key points
Visa and Mastercard don't actually issue or distribute credit cards. Instead, they are payment networks — they process payments between banks and merchants for credit card purchases.

The bank that issues the card matters much more than the payment network. Interest rates, fees, and most rewards and perks on a credit card are set by the issuing bank, such as Citi, Wells Fargo, Capital One or your local community bank.

Payment networks provide some benefits. Those benefits are the only substantive difference between Visa and Mastercard, but they're relatively minor. Most of what you get with a card comes from the issuer.

Visa and Mastercard are both accepted just about everywhere that takes credit cards. With only a handful of exceptions, any place that takes one will take the other.
We'll dive into these matters in more depth, but if the summary above is enough for you, you could:
Both are accepted nearly everywhere
Just about every merchant that accepts credit cards takes both Visa and Mastercard. That's true not only in the U.S., but also internationally, where acceptance is lower for American Express and Discover, the two other big payment networks.
There are just a few exceptions to this near-universal acceptance of Visa and Mastercard. Usually, they occur when a merchant has an exclusive deal with one payment network. Probably the best-known arrangement is at Costco wholesale clubs, which accept only Visa cards. (Before mid-2016, they took only American Express.) Similarly, Sam's Club used to take Mastercard but not Visa, although it now accepts both. Even so, such exclusions are rare. You're far more likely to run into a merchant that doesn't take AmEx than one that doesn't take both Visa and Mastercard.
Payment networks require merchants to follow a rule called "honor all cards." What that means is that if a merchant takes Visa, it must take all Visa cards; if it takes Mastercard, it must take all Mastercard cards.
Issuer benefits are more important
To understand the difference between credit card payment networks and issuers, take a look at a card like the Chase Freedom Unlimited®:
Chase is the issuer of this card. It sets the interest rate and the fees. Chase pays the merchant when you use the card to buy something. When you pay your bill, you pay Chase. The cash-back rewards on the card are paid by Chase. Put simply, the bulk of what people take into consideration when choosing a card is determined by the issuer.

Visa is the payment network on this card. You can use it anywhere that accepts Visa. When you buy something, Visa makes sure that the merchant gets its money and the transaction is reported to your issuer so that it shows up on your statement.
This card has a higher ongoing rewards rate than the Chase Freedom Unlimited® and a different 0% introductory interest period. But that's not because it's a Mastercard rather than a Visa. It's because it's issued by Citi rather than Chase.
There are hundreds of credit card issuers in the U.S., but there are only four major payment networks: Visa, Mastercard, Discover and American Express. (Unlike Visa and Mastercard, American Express and Discover are both card issuers and payment networks.)
Where Visa and Mastercard differ
Although there isn't a lot of difference between Visa and Mastercard, they aren't completely identical. Each payment network makes a suite of benefits available to cardholders. But a couple of caveats apply:
It's often up to the issuer whether a particular card will carry a network benefit. In other words, Visa might offer a rental car coverage benefit, but that doesn't mean every Visa card will have it.

Issuers may offer benefits that the network does not. For example, Mastercard doesn't provide rental car coverage itself, but some Mastercard cards have such coverage because it's provided by the issuer.
VISA: Traditional, Signature, Infinite
Visa offers three levels of benefits: Traditional, Signature and Infinite:
Traditional benefits include auto rental collision damage coverage; zero fraud liability; emergency card replacement; emergency roadside assistance; Shipt delivery services; and Sofar Sounds exclusive presale tickets.

Signature benefits include all the Traditional benefits, as well as extended warranty protection, worldwide travel and emergency assistance services and a Skillshare membership.

Infinite status provides all Signature benefits plus return protection; purchase protection; travel accident insurance; trip cancellation and interruption insurance; and lost luggage reimbursement.
MASTERCARD: Standard, World, World Elite
Mastercard's three levels of benefits are Standard, World and World Elite:
Standard benefits include emergency card replacement; identify theft protection and zero fraud liability. Prior to July 2019, you also got extended warranty protection and price protection, but those two perks have been eliminated.

World benefits include the Standard-level offerings as well as cellphone insurance; access to trip planning and travel benefits through Mastercard Travel & Lifestyle Services; access to a concierge; and discounts and promotions with select retailers.

World Elite benefits include the World benefits, plus golf benefits and additional discounts and promotions.
Learn more about common benefits
Do the differences matter?
A common question about credit cards is: "Which is better, Visa or Mastercard?" The answer, really, is neither. What matters most are the card features determined by the issuer — fees, interest rates, rewards, sign-up bonuses, perks and more.
For some people, choosing Visa or Mastercard may provide a minor feature or two that acts as an added convenience. But most people would be better off spending time comparing what issuers offer. This is where you'll find the most value per dollar.
Get more smart money moves – straight to your inbox
Sign up and we'll send you Nerdy articles about the money topics that matter most to you along with other ways to help you get more from your money.