How a Credit Union Raised the Roof on Credit Card Rewards
Alliant Credit Union designed cards specifically for more affluent members. Praise (and applications) rolled in.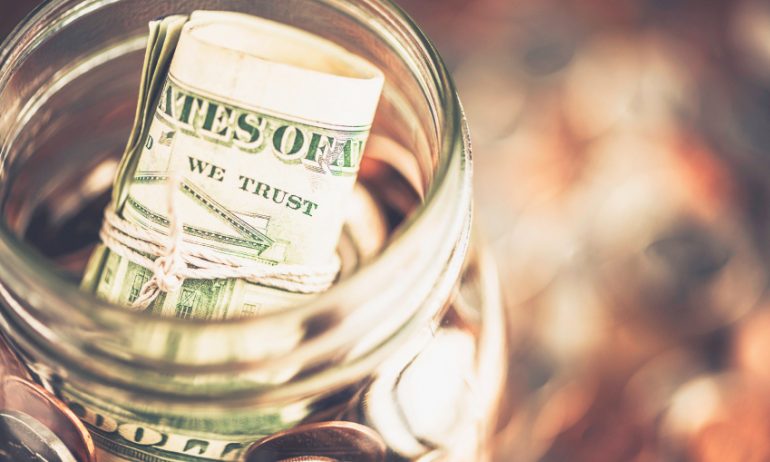 Many or all of the products featured here are from our partners who compensate us. This influences which products we write about and where and how the product appears on a page. However, this does not influence our evaluations. Our opinions are our own. Here is a list of our partners and here's how we make money.
A leader is emerging in the world of credit card rewards, and it's not one you might expect.
After revamping its credit card portfolio, Chicago-based Alliant Credit Union now has two cards that outperform even the most generous rewards cards from many major issuers. One offers 2.5% in ongoing cash back, with a $59 annual fee, waived the first year. The other offers 2 points per dollar spent — an effective 2% rewards rate — and a $0 annual fee.
(UPDATE: The terms on the Alliant Cashback Visa® Signature Credit Card, the higher-paying of these two cards, changed in January 2020. Read about those changes here.)
These reward rates would be remarkable coming from a major issuer. But for a credit union, they're even more noteworthy. It's unusual for these not-for-profit financial institutions to focus on credit card rewards.
"We got a lot of emails back saying, 'Thank you for doing this,' and, 'Finally, this is going to be a card I use,'" says Michelle Goeppner, senior manager of credit product strategy at Alliant Credit Union.
Alliant's bold move started with its members.
For credit unions, a road less traveled
As a credit union, Alliant serves employees from several major companies, including Google and United Airlines. Many of its members are high earners and high spenders.
"We realized that we didn't have an appropriate product for those [affluent] members," says Goeppner, who led the initiative to improve Alliant's credit card offerings on the business side. Before the changes, Alliant's only rewards credit card offered 1 point per dollar spent on everything, trailing behind offers from major issuers.
"We are not-for-profit, and we take it seriously that anything we earn, we filter back to our members," she says.
Most credit unions offer credit cards and claim a similar mission to return profits to their membership. But they usually do that in ways besides credit card rewards.
"Credit unions typically don't view credit cards as a primary account," says Mike Schenk, vice president of research and policy analysis at the Credit Union National Association, a trade association for credit unions. Instead, they focus on products like checking accounts and mortgages, which lead to broader and longer-lasting customer relationships, he says. In many cases, a credit union might not even have a dedicated credit card department.
"The competition is fierce," Schenk says. "In the banking industry in particular, those institutions enjoy huge economies of scale … and really substantial national advertising budgets, so their approach is a little bit different."
As a result, credit unions tend to compete on interest rates and fees instead. On average, credit union cards offer lower interest rates and fees than bank cards across several measures, even on rewards cards, Schenk says, citing the recent data from Informa Research Services. But credit union rewards offerings also tend to be more modest.
Credit union rewards credit cards

Bank rewards credit cards

Percentage of cards with no annual fee

Average maximum late fees

Source: Informa Research Services. Current as of May 10, 2017.
As Alliant begins to compete on rewards, it's taking on major issuers directly.
With $9.3 billion in assets, Alliant could hardly be considered a "small" credit union — it's one of the largest in the U.S. But it's dwarfed in comparison with the "big six" issuers that have dominated the credit card rewards market for the past decade: American Express, Bank of America, Capital One, Chase, Citi and Discover. Chase, for example, is an affiliate of JPMorgan Chase, which reported $2.5 trillion — trillion with a T! — in assets in its last annual report.
Top-of-wallet cards in the making
To get a better idea of what well-heeled consumers wanted in a credit card, Alliant researched competing offers and surveyed the credit card preferences of existing and prospective members in the affluent demographic.
"We said, 'What features and benefits are important to you? What makes a card your go-to card at the top of your wallet?'" Goeppner says.
The feedback was loud and clear: Cash was king. Consumers wanted a simple, secure cash-back card with generous rewards. At the same time, the product needed a sustainable price structure.
3% cash back on everything in the first year. (UPDATE: This introductory rate has since been eliminated.)

2.5% cash back on everything after the first year. (UPDATE: Ongoing cash back is now 2.5% on up to $10,000 a month in spending.)

$59 annual fee, waived the first year. (UPDATE: The fee has risen to $99.)
The rewards rate tops even the best deals from major issuers; only a handful of issuers offer flat-rate cards with a 2% rewards rate. Alliant's offering is substantially more lucrative for bigger spenders — and that's intentional. If you spend more than $11,800 a year, a 2.5% card with a $59 annual fee generates more net rewards than a 2% card with no fee. (UPDATE: At a $99 fee, the break-even point rises to $19,800.)
"This card is really built for those spending more than $50,000 a year, for it to be beneficial to them, and for us to be able to afford to keep giving this offering," Goeppner says.
Next, Alliant improved its Visa Platinum Rewards card, which originally doled out a lackluster 1 point per dollar spent on everything. After conducting more research on the competition and surveying members, Alliant revised the card's features in May:
2 points per dollar spent on everything, redeemable for 1 cent each in cash back

Introductory rates as low as 0% APR for purchases and balance transfers, depending in part on creditworthiness

5,000 points after spending $500 in the first three months from account opening
The new benefits on this card also outpaced much of the competition. Praise — and applications — poured in.
Alliant's new cards were designed with the credit union's existing members in mind. But Goeppner hopes they will attract new members, too. She notes that if you don't meet Alliant's standard membership requirements, all you have to do is make a donation to Foster Care to Success to join.
Even so, the credit cards might be out of reach for many would-be cardholders.
Both of Alliant's rewards cards are designed for people with "A+/A credit" who earn more than $100,000 per year and haven't opened multiple accounts recently, Goeppner says. That makes them much more selective than other 2% cards, and even harder to get than certain superpremium cards that flaunt luxurious benefits.
A rising rewards rate lifts all cards
For consumers who have the excellent credit and high incomes required to qualify for Alliant's cards, these rich rewards are a boon. But you might benefit indirectly from these cards, too — even if you can't get one.
By cracking the 2% ceiling for members across the U.S., Alliant Credit Union raised the bar for credit card rewards as a whole. Major issuers, which are competing for the same affluent customers, might redouble their efforts to court wealthy cardholders with flat-rate cash-back cards.
That could drive up rewards rates further, especially on cards for high-spending consumers with good credit scores. And if the market gets saturated with offers for affluent cardholders, offers for middle-class folks might start improving, too.
As for other credit unions, will they start investing more in credit card rewards?
"I think they will, and I hope they do," Goeppner says. "I'm certainly open, if other credit unions want to call and ask us what we've done with our portfolio."
Find the right credit card for you.
Whether you want to pay less interest or earn more rewards, the right card's out there. Just answer a few questions and we'll narrow the search for you.
Get Started
Get more smart money moves – straight to your inbox
Sign up and we'll send you Nerdy articles about the money topics that matter most to you along with other ways to help you get more from your money.