Can I Buy a Car With a Credit Card?
Many dealers won't take credit cards. Even with those that do, expect limits on how much you can charge, as well as extra fees to cover the dealer's costs.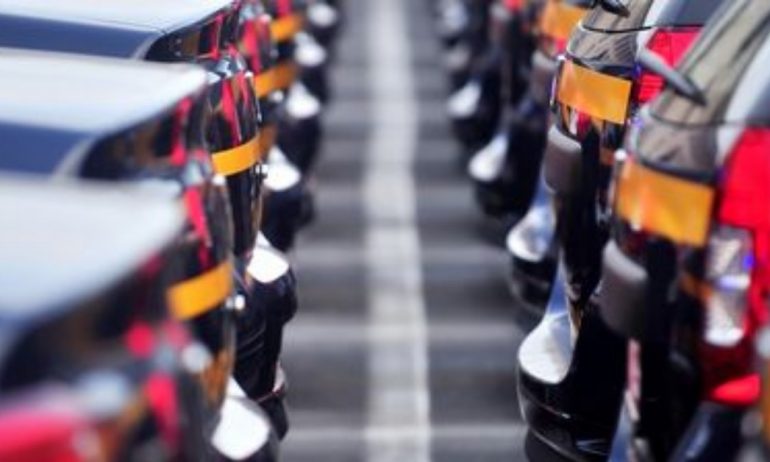 Many or all of the products featured here are from our partners who compensate us. This influences which products we write about and where and how the product appears on a page. However, this does not influence our evaluations. Our opinions are our own. Here is a list of our partners and here's how we make money.
Back in December of 2018, I bought a new car — well, new to me, at least. I was getting ready to write a check for the down payment when the salesman casually mentioned, "You know, if you have a points card, you can use it for up to $5,000 of the down payment."
As a matter of fact, I did have a points card. I'd recently opened a Chase Sapphire Preferred® Card, and I'd been whittling away at the spending requirement to earn the bonus. Here was my chance to knock out the rest all at once, plus earn rewards on a $5,000 purchase I was going to make anyway. So I did it. Then a day later, I took $5,000 of the money I'd saved for the down payment and sent it to Chase to pay off the card.
It would have been nice to be able to put the entire down payment on credit cards and amass even more rewards. And if I'd had the cash to pay for the whole car upfront, I'd have been positively swimming in Chase points.
But there's a reason the dealer wasn't going to let me do that. It's the same reason why, in most cases, it's either impossible or unwise to use a credit card to buy a car.
What you need to know about buying a car with a credit card:
A dealer might let you use a credit card for a portion of the cost, but don't expect to pay for the whole thing with plastic.

Even if you can use a credit card, expect to pay a fee that raises your costs and offsets the value of any rewards.

Interest on auto loans is much lower than on credit cards.
» If a dealer won't let you use a credit card or limits it to only a portion of the price, it's usually because of the processing fees on the transaction.
Any time you buy something with a credit card, the merchant has to pay processing fees, which commonly amount to about 2% of the transaction but can range from 1% to 3% or more.
Most merchants just treat this as a cost of doing business. As with other business costs, they factor the fees into the prices they charge. But auto dealers aren't like other merchants. Adding 2% to the cost of, say, a T-shirt or a canned ham might add a few cents to the final cost. On a new TV set, it amounts to a few dollars.
The more expensive the item, the more that 2% becomes "real money" that can make the difference between a sale or no sale. On a $30,000 car, a 2% adjustment would mean an extra $600, which certainly isn't going to make it more attractive. And the dealer isn't just going to eat the cost. Margins on car sales can be small enough that the processing fee could easily erase the dealer's profit.
So credit cards are a hard no for many auto dealers, while others accept them only within limits. And dealers that do let you use a credit card for the whole thing aren't going to give you the same price as if you were paying cash.
Ready for a new credit card?
Create a NerdWallet account for insight on your credit score and personalized recommendations for the right card for you.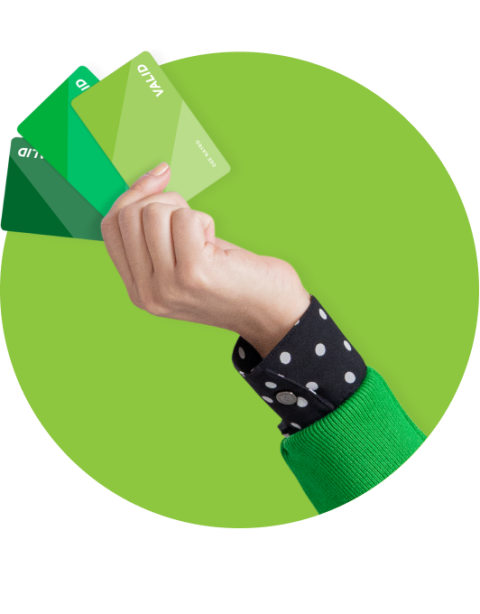 » If a dealer allows you to pay with a credit card, expect a fee to be tacked onto the bill to cover the processing cost.
Credit card processing fees usually have to be baked into prices because merchants have agreements with credit card payment networks that prohibit them from charging customers a higher price for using credit as opposed to cash or debit. (They are allowed to give cash customers a discount on the regular price, but this is a hassle most retailers don't to deal with.)
However, merchants that don't regularly accept credit cards for payment are allowed to charge customers a "convenience fee" to cover processing costs. Contractors and government agencies commonly charge this fee — if they take credit cards at all, which many don't. Any auto dealer that would let you buy a whole car with credit is likely to charge it, too.
Convenience fees are typically 2% to 4% of the amount charged. That's enough to cover the transaction fee — and enough to offset the value of any rewards you would earn from the purchase.
In short, even if a dealer lets you pay for a car with your credit card, it would be a bad decision to actually go through with it if it means paying the convenience fee.
American Express offers an auto purchasing program through a partnership with TrueCar. It allows you to put $2,000 or more towards the car purchase on your AmEx card. Terms apply.
And then there's interest
» If you're able to put a car on a credit card, you'd be foolish to carry the balance and pay interest on it.
All of the above is predicated on the assumption that you want to pay for a car with credit in order to collect rewards. There's also the possibility that ... well, you need a car, the car costs $30,000, and you happen to have $30,000 in available credit. Why not use it for the car?
Buying a car with a credit card because you can draw out the payments is an even worse idea than buying the car for rewards. Interest rates on auto loans are almost always lower than on credit cards. For borrowers with good credit, auto loan rates are drastically lower.
If you're going to buy a car with borrowed money, get a car loan.
Manufacturer credit cards
» Some credit cards actually can buy a car for you, if you spend enough on them for long enough.
There's one additional angle worth mentioning: automakers' branded credit cards. These cards earn rewards with each purchase, and you can redeem the rewards toward the purchase of a car. But you have to spend a lot of money to get yourself a new car, or even a significant percentage of one.
For example, a trailblazer in this space was the GM Card, now known as the My GM Rewards® Mastercard®. Rewards earned on the card can be redeemed toward the purchase or lease of a new Chevrolet, Buick, GMC or Cadillac, or for service, parts and accessories at GM dealerships.
As of mid-2020, this card earned 5% on the first $5,000 in spending each year and 2% on all spending above that. Even if you put $2,000 a month on the card, you'd earn about $630 a year in reward. (The rewards on the My GM Rewards® Mastercard® have since changed. For more information, see NerdWallet's review of the card.) Every bit helps, of course, but it'll be a long time before you're truly "buying a car with a credit card."
Find the right credit card for you.
Whether you want to pay less interest or earn more rewards, the right card's out there. Just answer a few questions and we'll narrow the search for you.
Get Started
Get more smart money moves – straight to your inbox
Sign up and we'll send you Nerdy articles about the money topics that matter most to you along with other ways to help you get more from your money.